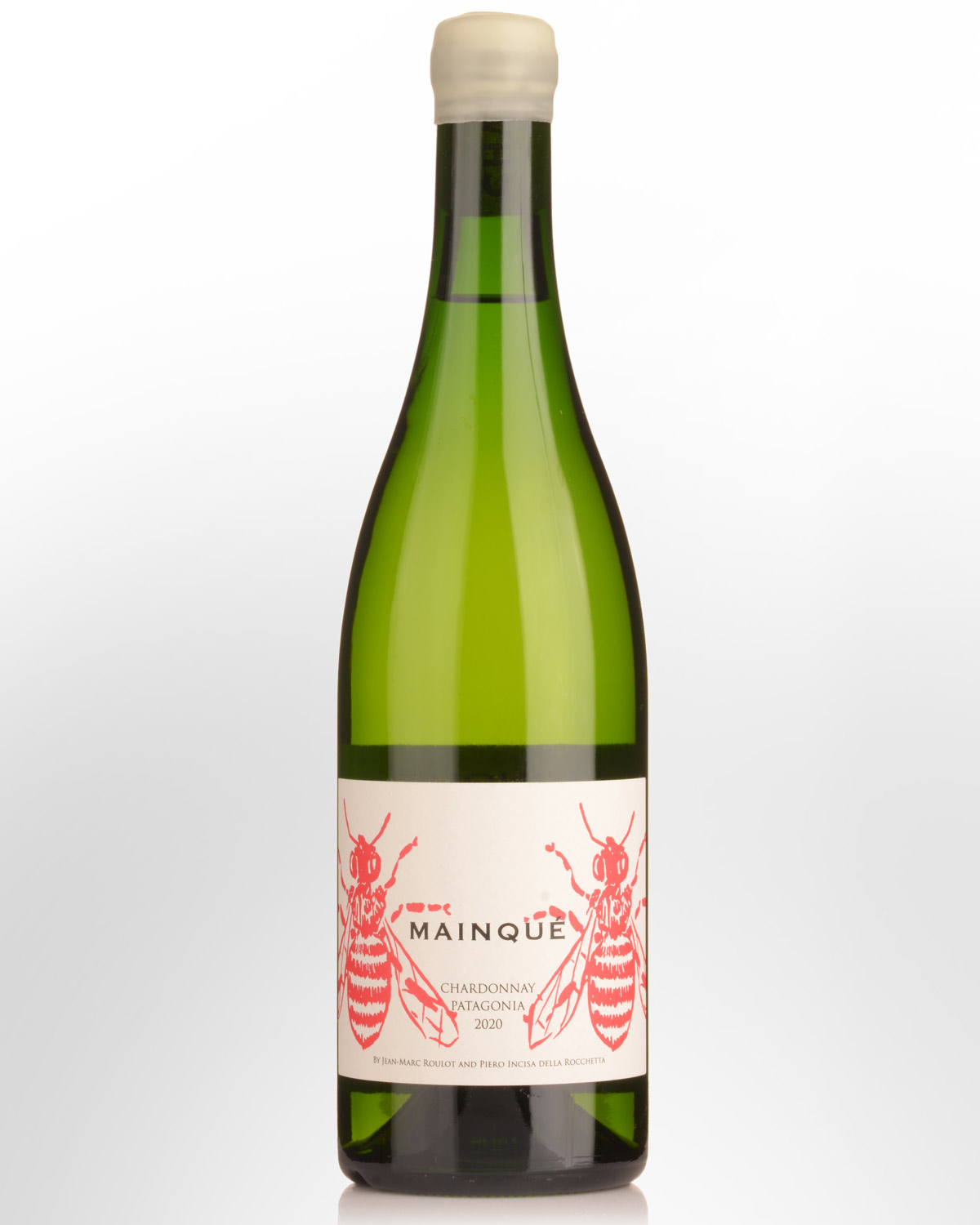 2020 Bodega Chacra Mainque Chardonnay
Bodega Chacra was founded in 2004 by Piero Incisa della Rocchetta, the grandson of Sassicaia's founder, Marchese Mario Incisa della Rocchetta. Pierro always wanted to do his own thing independent of family ties, and in 2004 he heard about an abandoned Pinot vineyard in Patagonia that was originally planted in 1932 and knew immediately it was the opportunity he had been looking for. And so began what is now Bodega Chacra, generally recognised as the greatest Pinot Noir produced in South America.
Over time another vineyard from 1955 was added along with more plantings. Vineyards are tended using organic and biodynamic principles. The old vines are planted on their own rootstocks, producing tiny bunches with incredibly concentrated flavours. Fruit is hand harvested, fermented in concrete, transferred by gravity and treated in the gentlest way possible without fining or filtration in order to produce wines with transparency.
Mainque is a collaboration between Bodega Chachra and famed Burgundy producer Jean-Marc Roulot. Mainque Chardonnay comes from 3 parcels of land with a range of sand, clay, and pebble soils that are all biodynamically farmed. The wine is aged in old barrels from Roulot's domaine in Meursault.
Other Reviews....
Very flinty and minerally on the nose with some aniseed and sliced green-apple aromas that follow through to a medium-to full-bodied palate with a creamy texture and pretty apple, citrus and nougat flavors. Creamy and long. Subtle and fine. From the owner of Chacra and Burgundy's Jean-Marc Roulot. Very drinkable now, but will improve.
94 points
James Suckling
"Made with Jean-Marc Roulot, 3 parcels with varying range of sand, clay, and pebble soils that are all biodynamically farmed. With early picking, the wines are fermented and aged for 10 months in barrels from Roulot's domaine in Meursault (30% in concrete eggs, 10% for 9 months in 1st use, 60 % in 2 & 3rd use)." Patagonia Chardonnay here, though likely not from the North Face. I tried the 2018 vintage of this wine and its big sister back in February 2020, and preferred this one at the time for its energy and charm, and now we are on to the 2020 vintage, which I guess was sitting happily on the vine back then.
It's glossy and gently creamy, but has plenty of flinty energy, cashew and green melon, with a lemon peel and melon rind bitterness, subtle spiced cinnamon oak, almost a green olive flavour and saline character, a whisper of struck match, and a tight preserved lemon finish of fine length. Sophisticated. Lovely to drink. Drink 2021 - 2026+.
94 points
Gary Walsh - The Wine Front