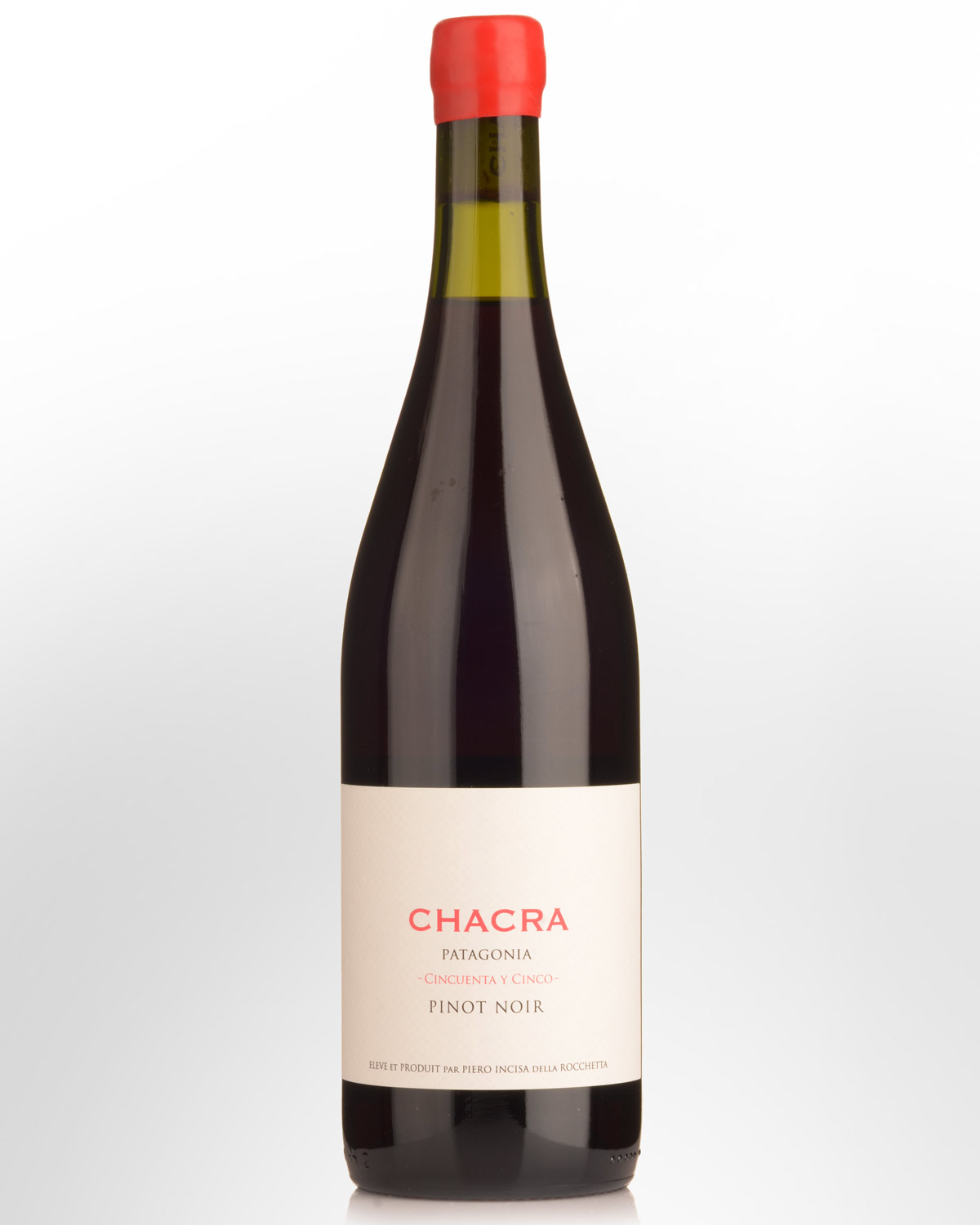 2020 Bodega Chacra Cinquenta Y Cinco Pinot Noir
Bodega Chacra was founded in 2004 by Piero Incisa della Rocchetta, the grandson of Sassicaia's founder, Marchese Mario Incisa della Rocchetta. Pierro always wanted to do his own thing independent of family ties, and in 2004 he heard about an abandoned Pinot vineyard in Patagonia that was originally planted in 1932 and knew immediately it was the opportunity he had been looking for. And so began what is now Bodega Chacra, generally recognised as the greatest Pinot Noir produced in South America.
Over time another vineyard from 1955 was added along with more plantings. Vineyards are tended using organic and biodynamic principles. The old vines are planted on their own rootstocks, producing tiny bunches with incredibly concentrated flavours. Fruit is hand harvested, fermented in concrete, transferred by gravity and treated in the gentlest way possible without fining or filtration in order to produce wines with transparency.
Cincuenta y Cinco comes from vineyards planted in 1955 which gently rest on a sea of pebbles, typical in riverbed soils. It is fermented whole cluster at very low temperatures, enhancing the floral characteristics of the wine. Cincuenta y Cinco has the highest amount of tension of all the Chacra wines while it still retains a comfortable ease.
Other Reviews....
Extremely perfumed and beautiful with ripe strawberries and citrus fruit, as well as aromatic flowers. Full-bodied with plenty of fruit and creamy, chewy tannins that are polished and very impressive. Long and linear. One of the best of this bottling. Drink after 2023, but already a gorgeous bottle.
98 points
James Suckling
"Planted in 1955, on a sea of pebbles, typical in riverbed soils. It is fermented whole cluster at very low temperatures, enhancing the floral characteristics of the wine. Roughly 40% in concrete egg and 60% in 2nd, 3rd and 4th use oak for 10 months. Unfiltered and unfined. 40ppm of SO2." Importer: Viticult
Charismatic and distinctive style, and not your usual kind of Pinot Noir in a way. Spiced strawberry, wet clay earthiness and 'mineral' character, chamomile and dried flowers, slightly smoky, five spice, dried cherry. It's fleshy and succulent, exotic spice and red fruits, fine pumice stone tannin, fresh clean acidity, with a sage and thyme perfume, and a long stony finish of excellent length. Almost a Barbaresco-like firmness and intensity, yet still identifiably Pinot Noir, but from a different place. A wine of intrigue and individual character. Drink 2023 - 2030.
96 points
Gary Walsh - The Wine Front