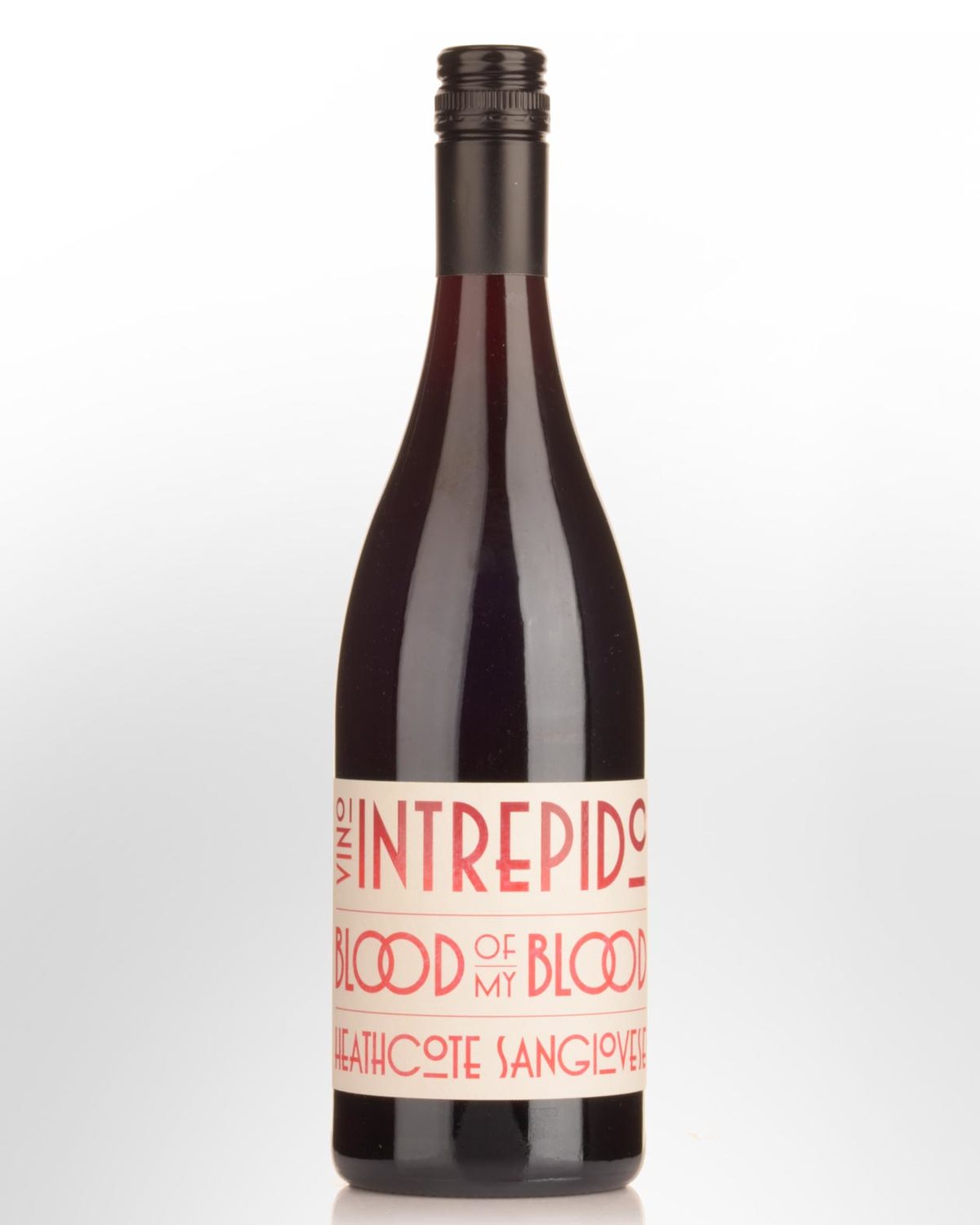 2019 Vino Intrepido Blood of my Blood Whistling Eagle Vineyard Sangiovese
Heathcote, Victoria,
AUSTRALIA
$32.
99
Bottle
Minimum 12 bottles
Cellar:
3 - 4 Years (2023-2024)
Deep dark red colour with black tinged edges and dark red hue. Vibrant ripe red cherry and red currant aromas stem from the glass followed by some fresh herb, earth and spice notes. Delicious ripe cherry, raspberry and red currant fruits fill the mouth backed by bright acidity and slightly chalky yet balanced tannins. Elements of earth, tobacco and dried herbs are also apparent. Finishes dry, grippy and very spicy with a savoury aftertaste.
Cellar 3-4 years.
Alc. 14.5%
Other Reviews….
Of course Sangiovese means blood of Jupiter, but, apparently, and I'm not up on these things, it's also a Dothraki saying. This is from the Whistling Eagle vineyard. I find people who whistle to be incredibly annoying, though I'm not sure how I feel about eagles doing it. Can't say for sure.
Cherry and strawberry, a slight gum leaf thing, spice and floral top notes. It's fleshy and cool, with particularly good tannin, kind of rusty and chamois-like, well-bedded acidity, red fruit flavour with a smattering of dried herb, and a long finish, those lovely tannins rounding it out. Beautifully made. Feels good. Tastes good. Drink 2020-2026.
94 points
Gary Walsh – The Wine Front