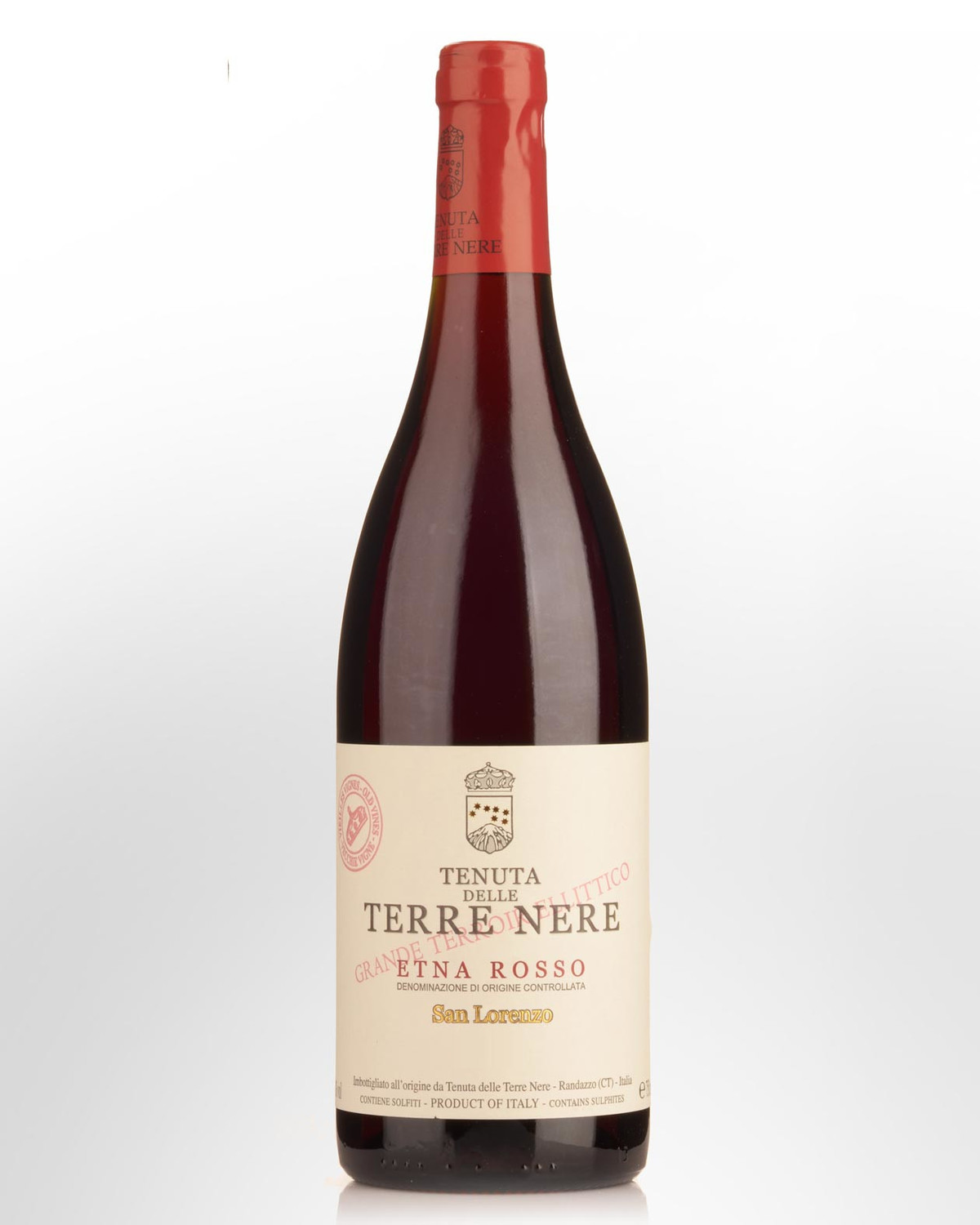 2019 Tenuta Delle Terre Nere San Lorenzo Etna Rosso
It's hard to underestimate the impact the wines of Mount Etna have had over the last 10 years. From near obscurity, to now being some of the most highly sought after wines of Italy, led in part from producers such as Tenuta delle Terre Nere. The winery is owned by the widely acclaimed Marco De Grazia who is one of the winemakers responsible for bringing the wines of Etna to prominence on the world stage.
The red wines of Etna, produced from predominantly Nerello Mascalese, are often compared to a variety marrying the traits of Nebbiolo and Pinot Noir. Terre Nere take their wines a step further than most, and highlight the cru vineyards of the region with wines made at varying altitudes, along with vines planted on the pure Ellittico lava flow terroir. These delicate, perfumed, and intense wines translate the soil and season like few other wines in the world, and with demand far outweighing supply they are now increasingly hard to secure.
The Etna Rosso San Lorenzo is from 4 hectares of vineyards in the same named district in the town of Randazzo. Vines here are more than 70 years and the altitude is 750 meters above sea level, while the soil is almost pure volcanic sand. This volcanic sand lends a particular richness and fruity profile, and the very soft tannins make the wine appear velvety and voluptuous on the palate.
Other Reviews....
A stunning combination of fully ripe red stone fruit and berries with cool thyme and sage aromas leads you into the rich, but very well structured Etna red. Lovely balance of fruit and tannin, then a velvety finish with delicate wild-herb and mineral notes. From organically grown grapes. Drink or hold.
94 points
Stuart Pigott - JamesSuckling.com