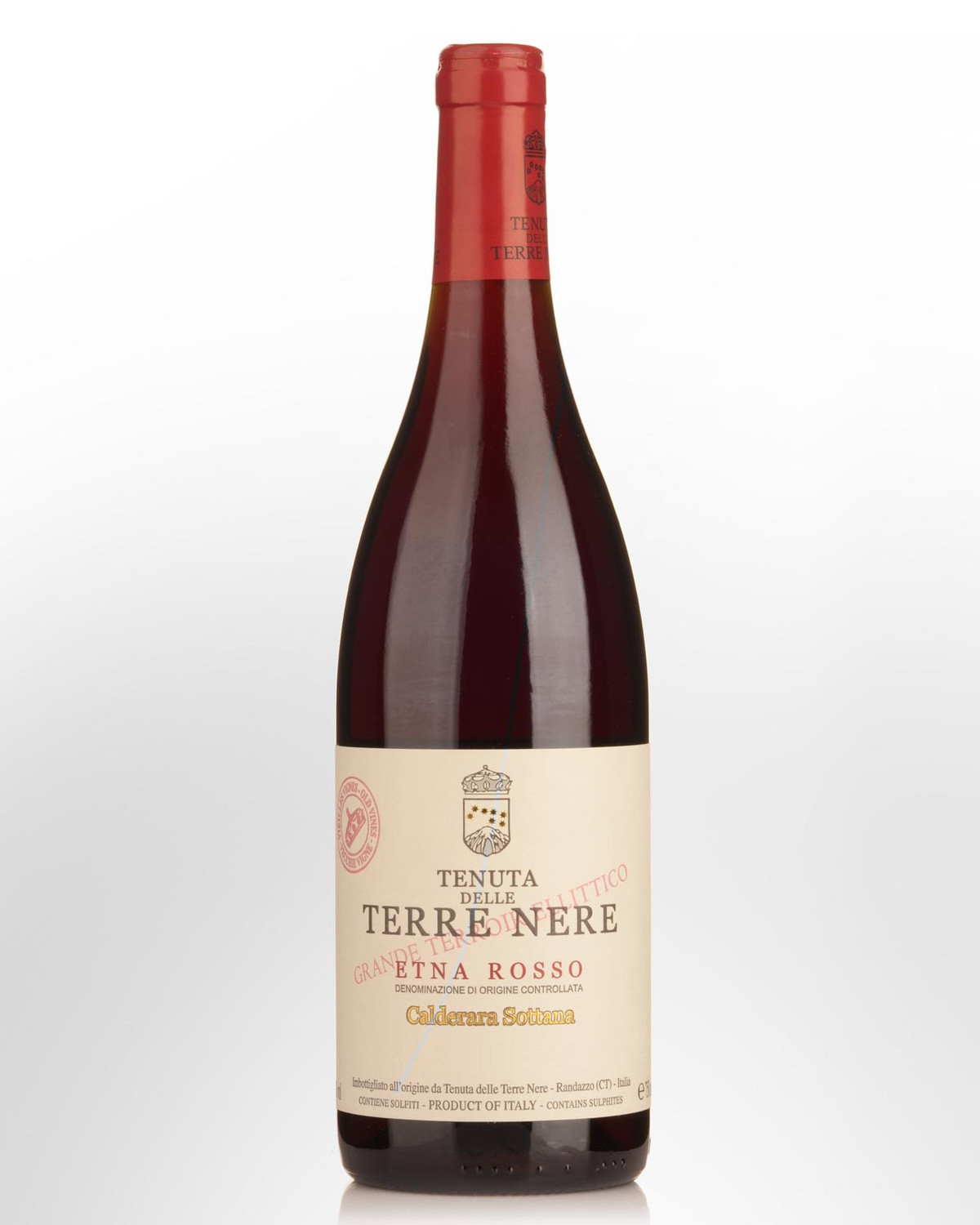 2019 Tenuta Delle Terre Nere Calderara Sottana Etna Rosso
It's hard to underestimate the impact the wines of Mount Etna have had over the last 10 years. From near obscurity, to now being some of the most highly sought after wines of Italy, led in part from producers such as Tenuta delle Terre Nere. The winery is owned by the widely acclaimed Marco De Grazia who is one of the winemakers responsible for bringing the wines of Etna to prominence on the world stage.
The red wines of Etna, produced from predominantly Nerello Mascalese, are often compared to a variety marrying the traits of Nebbiolo and Pinot Noir. Terre Nere take their wines a step further than most, and highlight the cru vineyards of the region with wines made at varying altitudes, along with vines planted on the pure Ellittico lava flow terroir. These delicate, perfumed, and intense wines translate the soil and season like few other wines in the world, and with demand far outweighing supply they are now increasingly hard to secure.
The single vineyard Calderara Sottana is produced from vines aged between 50-100 years old, planted on the pure Ellittico lava flow terroir. Wines from here display an extraordinarily complex array of aromas and flavours, showing the spectrum of floral, spicy, fruit, and earth. Texturally Calderara Sottana is also the creamiest of the cru wines, slippery and mouth coating.
Other Reviews....
If you love big Barolos, then this Etna red is a wine for you! Packed with ripe damson-plum character, this is rich, concentrated and well-structured with concentrated tannins that build on the moderately dry, silky finish. From organically grown grapes. Drink or hold.
94 points
Stuart Pigott - JamesSuckling.com