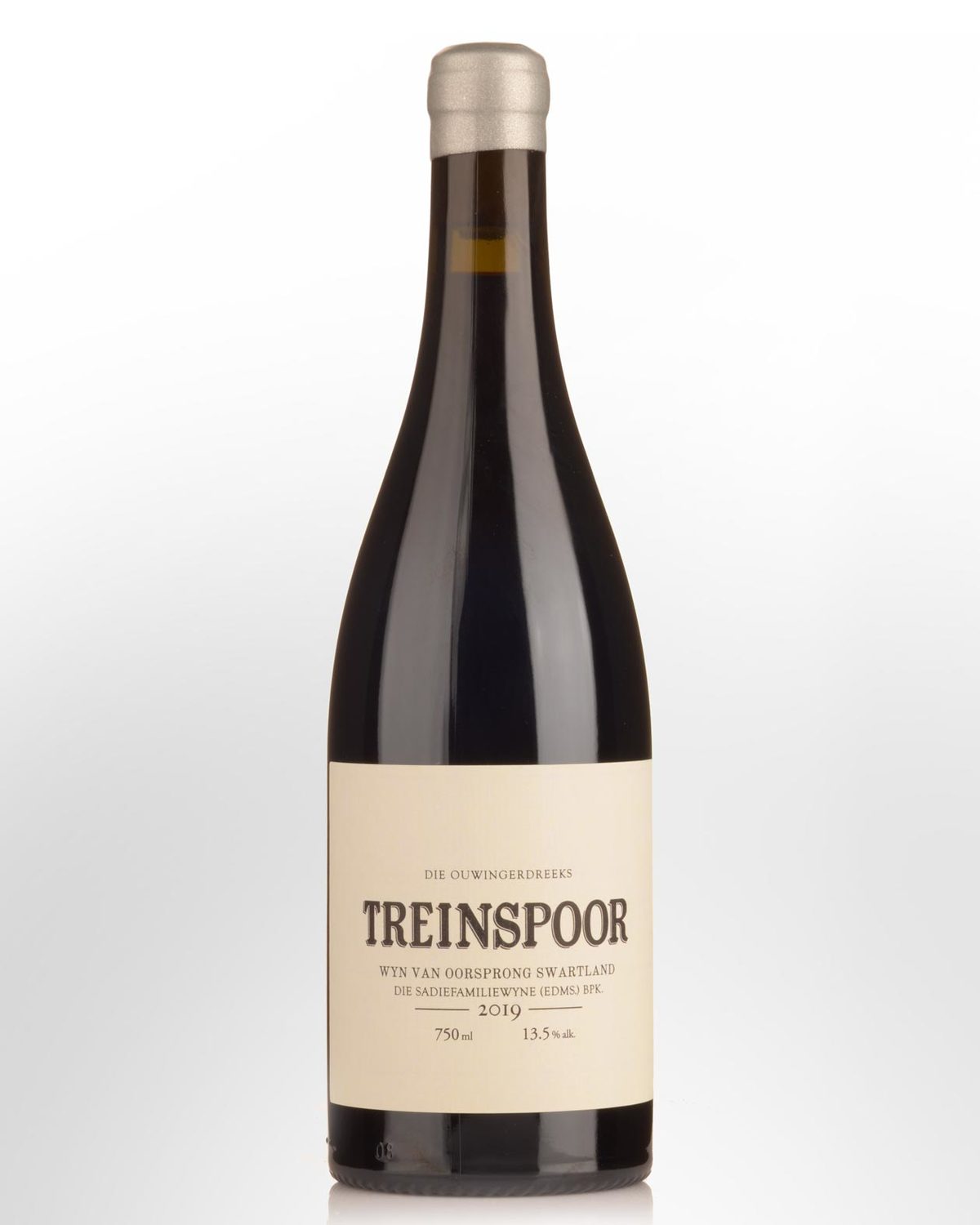 2019 Sadie Family Swartland Treinspoor
The Sadie Family team work with roughly 30-hectares of vines, one-third of which are estate, with the other vines farmed entirely under their control. This is a considerable undertaking when you consider, at their furthest point, the vineyards lie some 250 miles apart and are spread across 53 separate parcels. Then consider that everything is dry grown and organically farmed and that each parcel, having different geologies, aspects and often grape varieties, will require different management. These vines lie mostly on the high altitude slopes of Swartland's Atlantic-influenced mountains, one hour north of Cape Town on the Western Cape.
"It's a Swartland thing", notes Sadie of Tinta Barocca (the South African spelling has only one r and two c's). This variety arrived in South Africa from the Douro Valley and has found an opportune home in the Western Cape. Historically Tinta das Baroccas (as it was once labelled) has always played a prominent role in Swartland's red blends, but the interest in the variety—particularly from the old, dry-grown vineyards—has really spiked in recent years.
This vineyard, planted in 1974 and located next to the old railway line (treinspoor), lies four kilometres west of Malmesbury on decomposed granite and sandstone. Sadie notes of this site that while the very fragile, thin skin of Tinta Barocca is prone to sunburn, the old bush vines keep the bunches sheltered from the intense Swartland sun. Sadie likens his Treinspoor to a sort of stylistic cross between Northern Rhône Syrah (with blackberry/currant fruit, plushness and nettles) and Piemontese Nebbiolo, (spice, florals, acidity and tannins). Tim Atkin agrees. Fermented in concrete and raised for 12 months in large cask, it's an outstanding, idiosyncratic red of great beauty and character.
Other Reviews....
The 2019 Treinspoor, 80% whole-cluster Tinta Barocca matured in old foudre, presents a crisp, well-defined bouquet of blackberry, briar and wild fennel scents, gaining intensity all the time in the glass. The palate is very well balanced with a fine bead of acidity. Taut and crisp, almost pixelated in style, leading to a sensual, mulberry-tinged finish. Very elegant and refined.
93 points
Neal Martin - Vinous
Treinspoor comes from a vineyard close to the railway line on the Darling side of the Swartland. "The greatest grape for the Swartland," says Eben Sadie of Tinta Barocca, unconcerned that no one seems to agree with him. Treinspoor can be hard to like in its youth, but not in 2019. Yes, it has grunt and density, but it's also savoury, aromatic and perfumed, like a cross between a Nebbiolo and northern Rhône Syrah, all tar, liquorice, blackberry, charcuterie and racy, refreshing acidity.
96 points
Tim Atkin MW - South Africa Special Report 2020