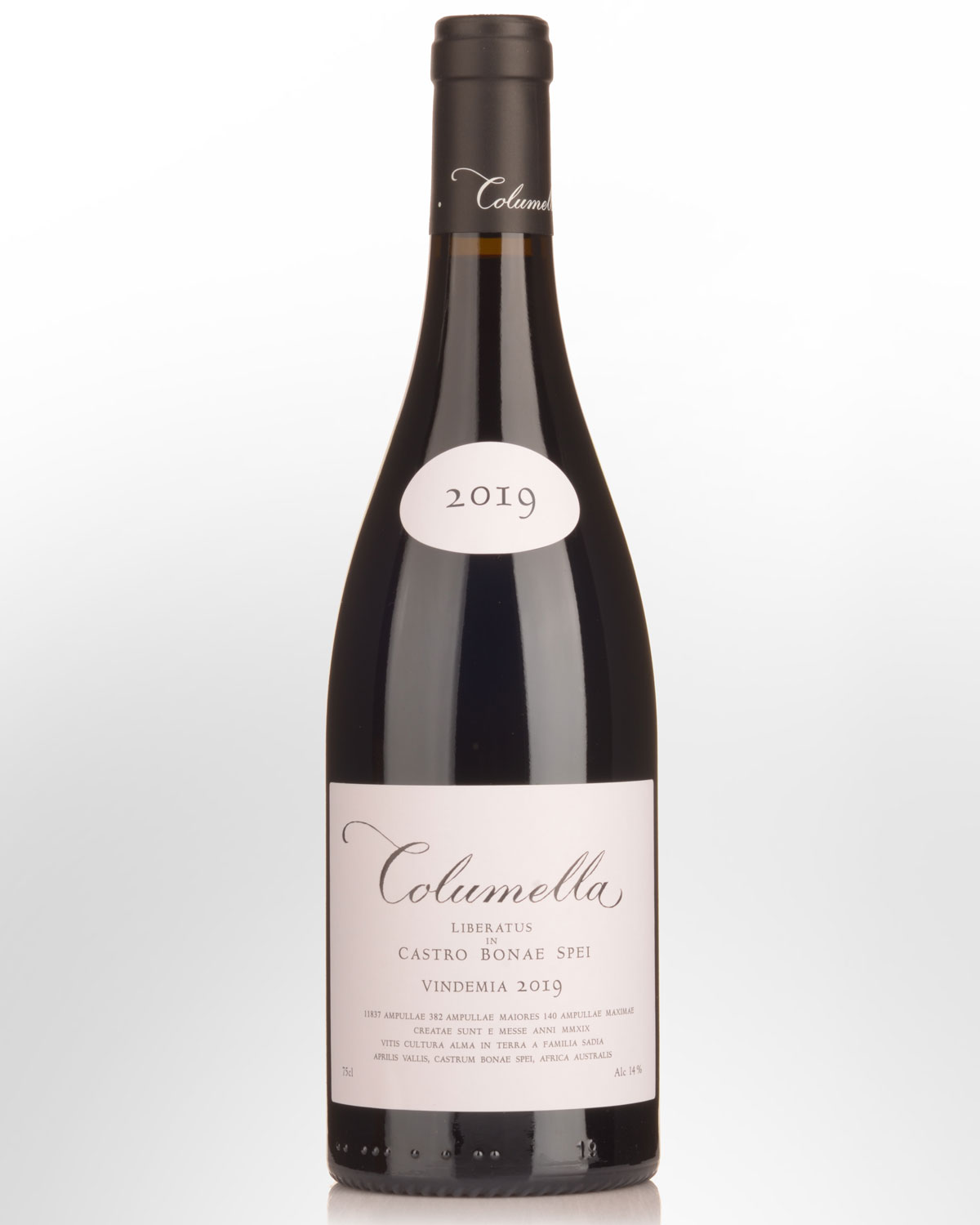 2019 Sadie Family Swartland Columella
The Sadie Family team work with roughly 30-hectares of vines, one-third of which are estate, with the other vines farmed entirely under their control. This is a considerable undertaking when you consider, at their furthest point, the vineyards lie some 250 miles apart and are spread across 53 separate parcels. Then consider that everything is dry grown and organically farmed and that each parcel, having different geologies, aspects and often grape varieties, will require different management. These vines lie mostly on the high altitude slopes of Swartland's Atlantic-influenced mountains, one hour north of Cape Town on the Western Cape.
First released in 2000, Columella is Sadie's most famous wine. While it is regularly described as an icon wine of Swartland—and indeed South Africa—Eben Sadie's goal is simply to produce the best and most honest expression he can from Swartland as a whole. As such the blend includes six of the seven official black grape varieties that grow within the region, sourced from a range of soil types. The 2018 is a smidge less than 50% Syrah, with the remainder coming from Mourvèdre, Grenache, Carignan, Tinta Barocca and Cinsault.
The fruit is sourced from both Sadie Family vineyards and rented parcels. This release was grown on seven different soil types (including granite, slate, gravel and sandstone) across nine separate vineyards in Paardeberg, Kasteelberg, Malmesbury and Piquetberg. The majority of the vineyards are low-yielding, old-vine parcels, though some of the Estate's younger material also plays its part. Many of the Syrah vines have been trained to their own pole, echelas style, as per the Northern Rhône. In terms of the winemaking, most of the fruit is destemmed, although each year an increasing percentage of the fruit is whole-bunch. Sadie has a sorting team of 25 who discard between eight and 15% of the berries each year. The sorted grapes then go into a huge open fermenter (with an average of three weeks on skins) before being basket-pressed into mostly old, French oak barrels, (less than 10% new). Following a year on lees the wine is racked into seasoned oval casks (foudres) for a further maturation on the fine lees. The wine is bottled without fining or filtration.
Other Reviews....
It's entirely appropriate that Columella should achieve a 100-point score in its 20th vintage, having completed two decades of trail-blazing brilliance. Based on Syrah with 55% Mourvèdre, Grenache, Carignan, Cinsault and Tinta Barocca, it's a seamless Rhône-meets-the- Douro cuvée with violet, thyme and lavender aromas, subtle oak and peppery whole bunch spices, cassis, blackberry and cranberry flavours, thrilling acidity, minerality and haunting palate length. A truly great wine at the peak of its considerable powers. Overall Red Wine of the Year.
100 points
Tim Atkin MW - South Africa Special Report 2021