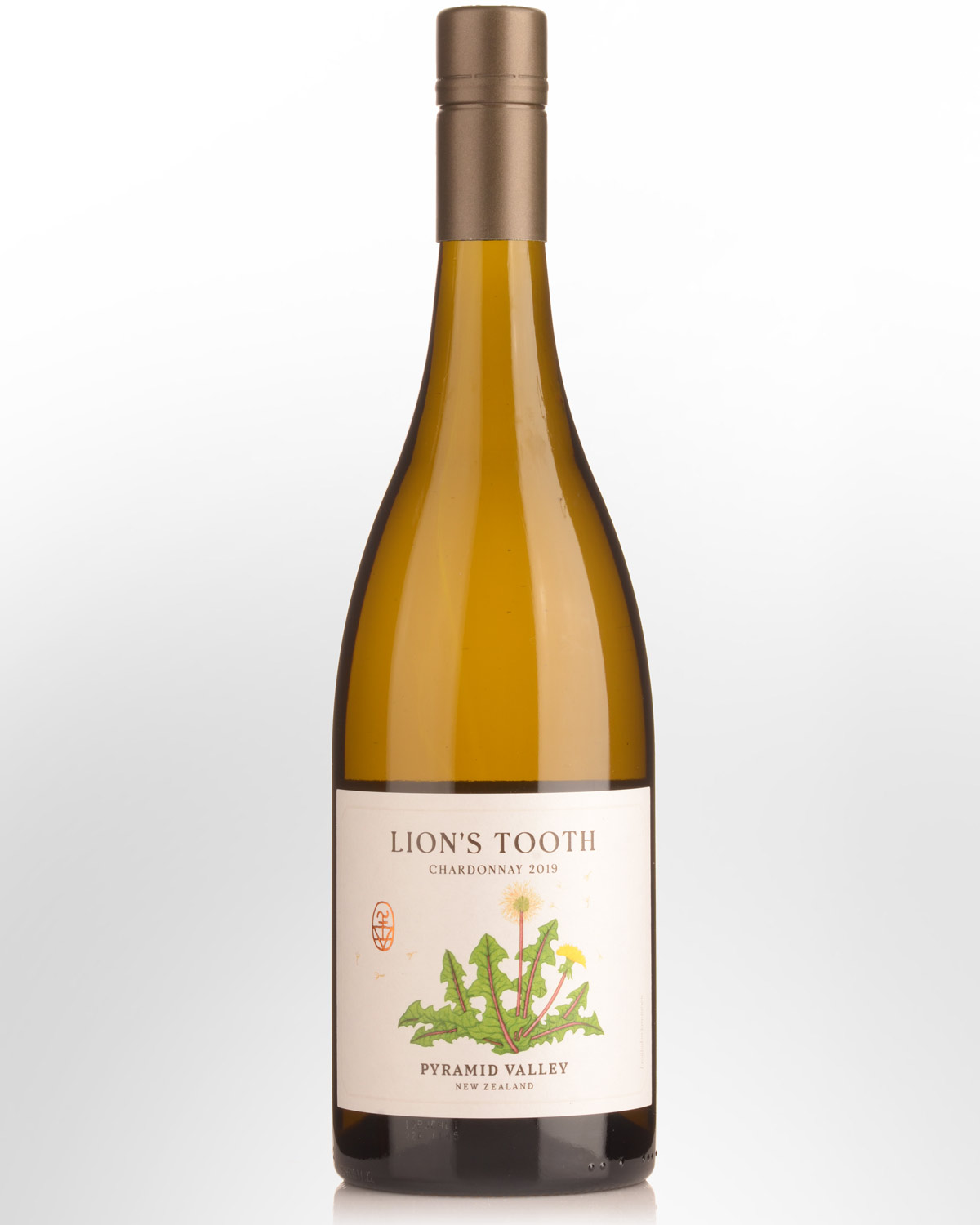 2019 Pyramid Valley Lion's Tooth Chardonnay
North Canterbury,
NEW ZEALAND
Driven to create one of the new world's great cool-climate vineyards, it took Mike and Claudia Weersing 15 years and a quixotic global journey that included a lengthy stopover in Burgundy before they found their perfect site. Inspired by the climate and soils of that region, the duo finally found their special place in the limestone-rich soils of Waikari in North Canterbury. From here Mike and Claudia established Pyramid Valley and emerged as NZ pioneers of both biodynamic practices and high-density viticulture. For almost 20 years they inspired and/or challenged all those who came into their orbit. Their minute scale and exceptional dedication to their soils and vines led to some incredible wines being produced. First visiting the vineyard in 2007, Steve Smith MW (then of Craggy Range) was one of many affected by what he describes as one the most compelling and unique vineyards he has ever visited. When Mike's health went into decline, the Weersings were forced to sell and Smith and his partner Brian Sheth acquired the estate in late 2017. The spectre of Burgundy is writ large over the foundation and ethos of Pyramid Valley, yet we should not expect imitations in terms of the style of the wines. Rather they have their own very distinctive style and energy, and this is precisely as it should be with terroir-driven wines; uniqueness is the point.
This 0.4-hectare site, like the wine that results, takes its name from the vineyard's abundance of dandelions ('dent-de-lion', or lion's tooth in French). These flowers predominate apparently because of the higher clay content in this parcel. It is a steeply inclined, east-facing site on soils that Weersing described as having a "…nut and crumb structure and great mineral fertility". It's the classic limestone and clay of the area but here the higher balance of clay makes it the more vigorous of the two Chardonnay blocks. It is also more exposed and ripens earlier; in 2019, Lion's Tooth was picked more than a week before Field of Fire.
Other Reviews....
I did a bit of research on petrichor and found that the term was coined by a couple of Australian researchers in the mid 1960s. I thought it was descriptive only, but there's science applied to oils of plants taken up by soil then released by rain after dry periods. Not just rain on warm pavement, ey? Anyways.
This smells like petrichor, on lime/lemon scents, jasmine, struck match and struck flint. Savoury, you could say, or at least mostly the perfume is non-fruit based and seasoned by elemental, minerally characters, or so. The palate crackles, is tense, edgy, very tart and driven by acidity over everything and delivers a very minerally hit of chardonnay. A bit waxy, a bit smoky, a touch salty, kinda exciting all up. Lots going on, jangly and scintillating and cool. Wicked drinking. Drink 2021 - 2035.
95+ points
Mike Bennie - The Wine Front