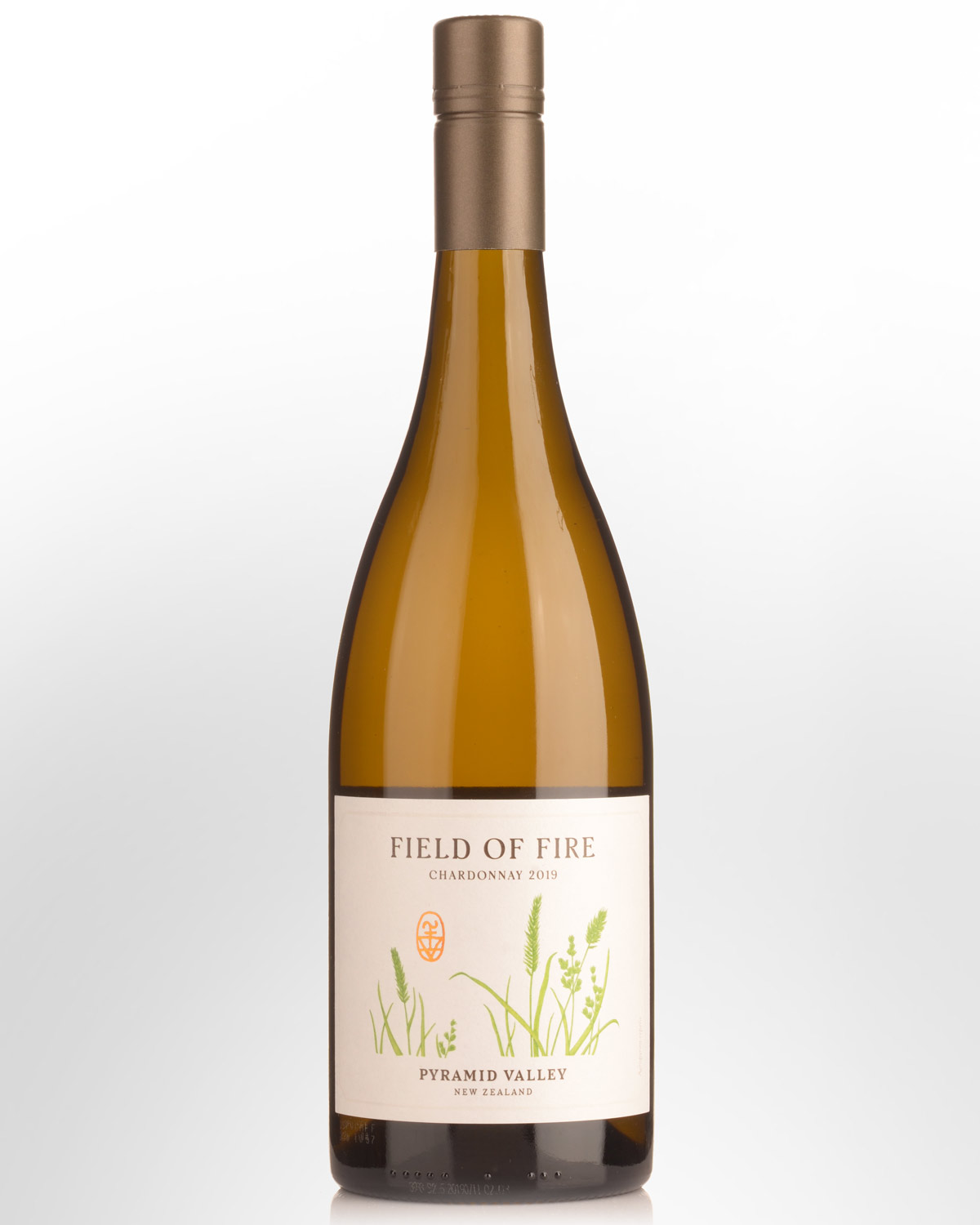 2019 Pyramid Valley Field of Fire Chardonnay
North Canterbury,
NEW ZEALAND
Driven to create one of the new world's great cool-climate vineyards, it took Mike and Claudia Weersing 15 years and a quixotic global journey that included a lengthy stopover in Burgundy before they found their perfect site. Inspired by the climate and soils of that region, the duo finally found their special place in the limestone-rich soils of Waikari in North Canterbury. From here Mike and Claudia established Pyramid Valley and emerged as NZ pioneers of both biodynamic practices and high-density viticulture. For almost 20 years they inspired and/or challenged all those who came into their orbit. Their minute scale and exceptional dedication to their soils and vines led to some incredible wines being produced. First visiting the vineyard in 2007, Steve Smith MW (then of Craggy Range) was one of many affected by what he describes as one the most compelling and unique vineyards he has ever visited. When Mike's health went into decline, the Weersings were forced to sell and Smith and his partner Brian Sheth acquired the estate in late 2017. The spectre of Burgundy is writ large over the foundation and ethos of Pyramid Valley, yet we should not expect imitations in terms of the style of the wines. Rather they have their own very distinctive style and energy, and this is precisely as it should be with terroir-driven wines; uniqueness is the point.
Named after the type of grass growing in the vineyard, this densely planted Chardonnay site sits on a southeast-facing, clay-limestone slope, which has been farmed biodynamically from the beginning. Although recently expanded by one hectare, the original plantings cover only a quarter of a hectare. Like its three sibling vineyards, it's a vineyard farmed to Grand Cru Burgundy standards or higher. Fire is a cooler, rockier site than the Lions Tooth vineyard, and the wine typically shows a tighter, mineral core cloaked by layered, complex and fleshy fruit.
Other Reviews....
Steve Smith and co continue the custodian roles of the amazing Pyramid Valley vineyards sites. The wines feel more primped and preened in their current guise, not a bad thing, just a different thing, though the DNA of the site perpetuates the hallmark energy and freshness.
Serene chardonnay in cruise control. No hair out of place. Flint, citrus, light floral characters, sea spray in scents and flavours. A glossiness to texture then fine, talc-mineral powdery pucker and chew before the tart, mouth-watering finish drags things out to infinity. Refined, great velocity, so very precise but an ease and mellifluous nature to it all that has such drinkability in tow. It's a wine that delivers supreme chardonnay personality albeit polished to the nth degree, which ain't a bad thing in many circles. Drink 2021 - 2035.
96 points
Mike Bennie - The Wine Front