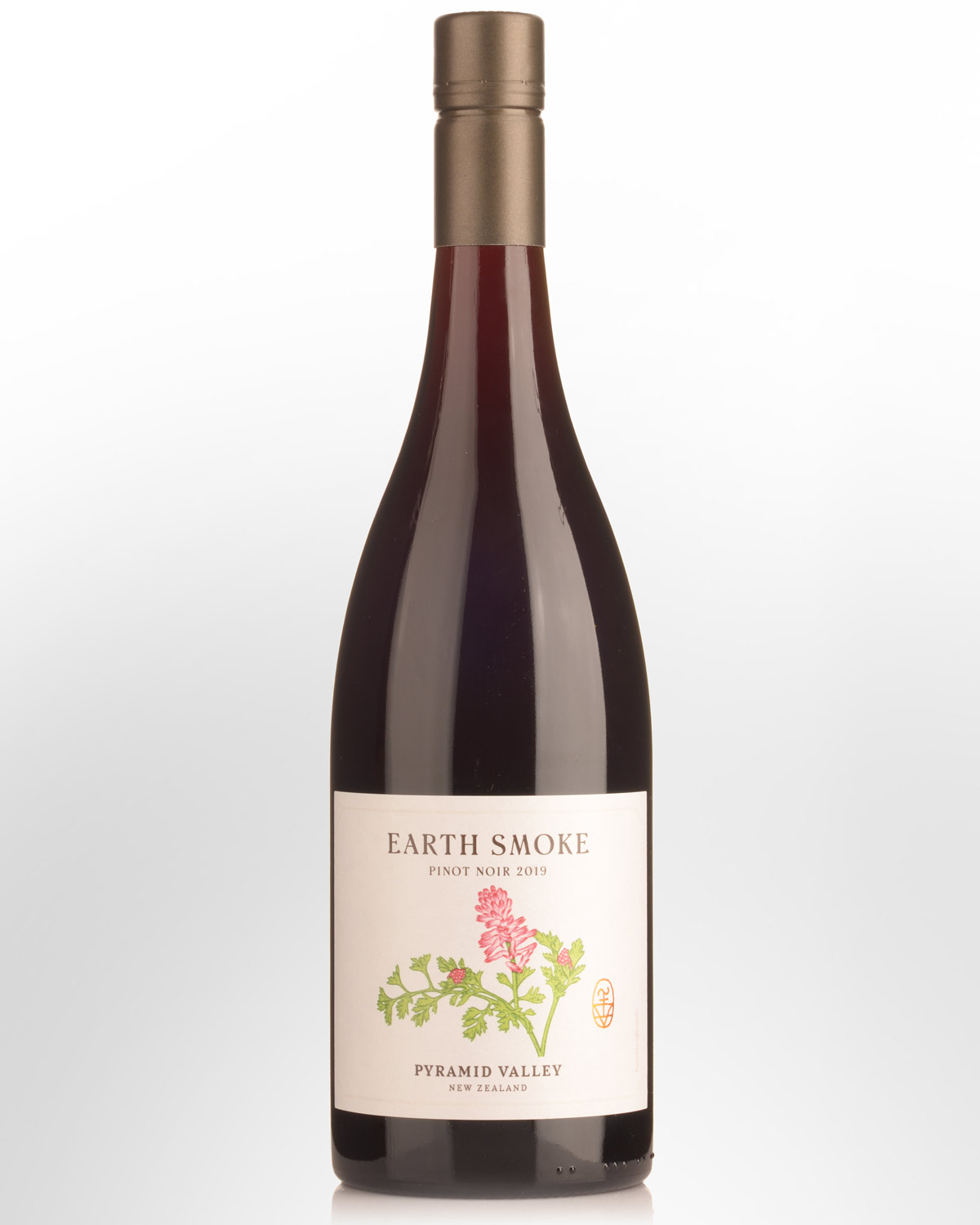 2019 Pyramid Valley Earth Smoke Pinot Noir
North Canterbury,
NEW ZEALAND
Driven to create one of the new world's great cool-climate vineyards, it took Mike and Claudia Weersing 15 years and a quixotic global journey that included a lengthy stopover in Burgundy before they found their perfect site. Inspired by the climate and soils of that region, the duo finally found their special place in the limestone-rich soils of Waikari in North Canterbury. From here Mike and Claudia established Pyramid Valley and emerged as NZ pioneers of both biodynamic practices and high-density viticulture. For almost 20 years they inspired and/or challenged all those who came into their orbit. Their minute scale and exceptional dedication to their soils and vines led to some incredible wines being produced. First visiting the vineyard in 2007, Steve Smith MW (then of Craggy Range) was one of many affected by what he describes as one the most compelling and unique vineyards he has ever visited. When Mike's health went into decline, the Weersings were forced to sell and Smith and his partner Brian Sheth acquired the estate in late 2017. The spectre of Burgundy is writ large over the foundation and ethos of Pyramid Valley, yet we should not expect imitations in terms of the style of the wines. Rather they have their own very distinctive style and energy, and this is precisely as it should be with terroir-driven wines; uniqueness is the point.
Both of Pyramid Valley's Pinot Noir vineyards are densely planted on clay/limestone slopes. Earth Smoke sits on the richer soils of the two: an expansive, east-facing slope with strong, beautifully structured soils that are comparatively high in limestone. The name here comes from the nickname given to fumitory, a plant of the poppy family that can be found thriving in this 0.85-hectare plot. Although both wines share a familial DNA, the later-picked Earth Smoke is typically the more structured and darker of the two, with more fruit weight to go with its tender, fine tannins. The fruit for the 2019 was carefully hand-sorted, fully destemmed and fermented wild. Following 27 to 28 days on skins, the juice was pressed, then settled in tank before being transferred by gravity to French barrels for 16 months.
Other Reviews....
"Wines that breathe of their place" is the tagline and becomes a quixotic statement alongside a wine called Earth Smoke.
Soft, supple, mellow and yet bright and fresh – sour cherry, tart raspberry notes, fennel, alpine herbs. Lovely and cooling to sip on, a bit spicy, lots of life and general lift. Feels really pure, almost crisp in tannin profile and very moreish in its overall carriage of characters. It doesn't suggest it's a particularly complex wine but all the detail is there and the make up delivers a pretty darn compelling Canterbury pinot noir. Drink 2021 - 2030.
94 points
Mike Bennie - The Wine Front