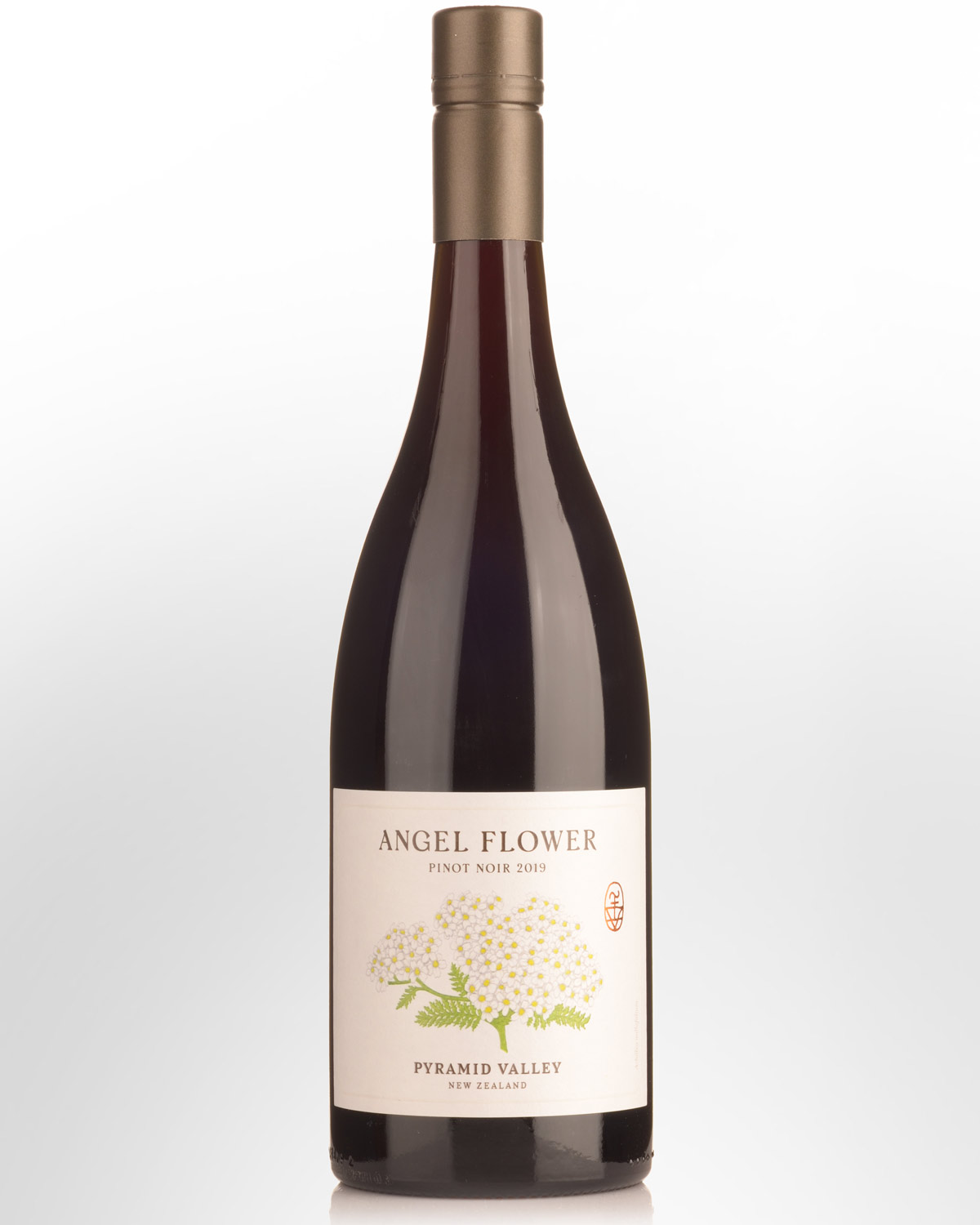 2019 Pyramid Valley Angel Flower Pinot Noir
North Canterbury,
NEW ZEALAND
Driven to create one of the new world's great cool-climate vineyards, it took Mike and Claudia Weersing 15 years and a quixotic global journey that included a lengthy stopover in Burgundy before they found their perfect site. Inspired by the climate and soils of that region, the duo finally found their special place in the limestone-rich soils of Waikari in North Canterbury. From here Mike and Claudia established Pyramid Valley and emerged as NZ pioneers of both biodynamic practices and high-density viticulture. For almost 20 years they inspired and/or challenged all those who came into their orbit. Their minute scale and exceptional dedication to their soils and vines led to some incredible wines being produced. First visiting the vineyard in 2007, Steve Smith MW (then of Craggy Range) was one of many affected by what he describes as one the most compelling and unique vineyards he has ever visited. When Mike's health went into decline, the Weersings were forced to sell and Smith and his partner Brian Sheth acquired the estate in late 2017. The spectre of Burgundy is writ large over the foundation and ethos of Pyramid Valley, yet we should not expect imitations in terms of the style of the wines. Rather they have their own very distinctive style and energy, and this is precisely as it should be with terroir-driven wines; uniqueness is the point.
Angel Flower is a cooler, more exposed block than Earth Smoke. The shallow soils and north-facing aspect here result in a more floral and aromatic wine, although the weight and shape of the palate have much in common with Pyramid's other single-site Pinot. The team have also recently planted a little Chardonnay on these soils, recognising its potential as a great white wine terroir.
Other Reviews....
Steve Smith and Brian Sheth, with vineyard man Huw Kinch, are the continuation of the brilliant Mike and Claudia Weersing vision at Pyramid Valley. Beautiful, honest wines came from the first two decades at PV and the currency is strong in the continuation, albeit through a different lens. Some of the PV pinots could be pretty wild, loose knit, nourishing and soft in feel, and there's familiarity here although the screws have been tightened and the gloss is rubbed on.
Scents of stewed cherries, game meat, fennel/anise, bergamot tea, bay leaf. Savoury, for sure. The wine sits sappy and sour-sweet fruited in the palate, it fans out beautifully, it feels satiny before the gummy, pleasingly bitter tannins build through the lingering finish. It's lively and perky, fragrant and fresh. There's some echoes of the wilder, idiosyncratic and expressive releases of PV's past, but here we find slickness and a neater wine. It's good. Drink 2021 - 2030.
94 points
Mike Bennie - The Wine Front