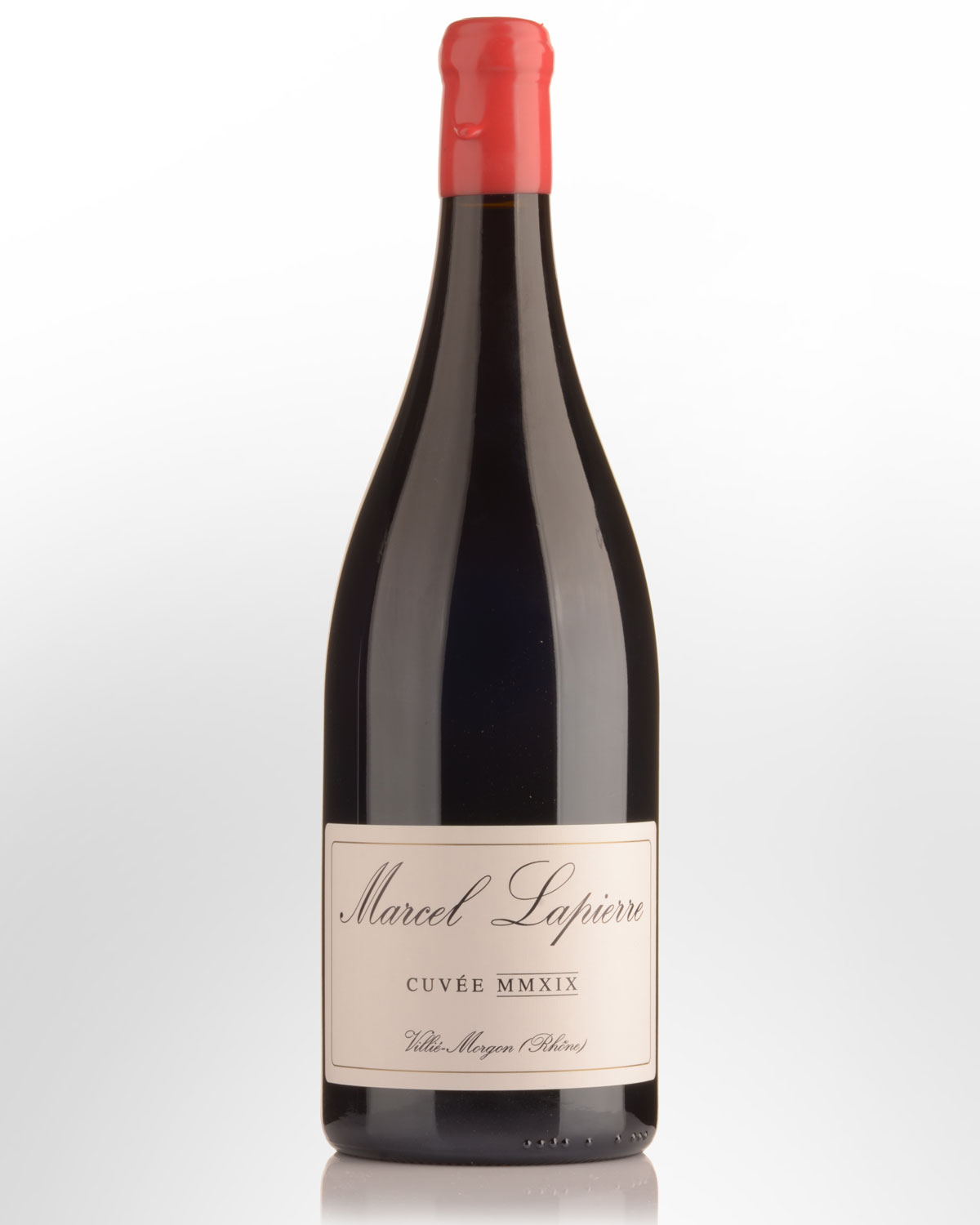 2019 Marcel Lapierre Morgon Cuvee Marcel Lapierre MMXIX Magnum (1500ml)
Since legendary US importer Kermit Lynch dubbed them the Gang of Four in the 1980's, wine collectors the world over have been searching for the precious few bottles of Beaujolais from Jean Foillard, Marcel Lapierre, Guy Breton, and Jean-Paul Thévenet. Each of these producers were inspired by the natural wine growing and wine making methods of local hero Jules Chauvet. Their aim is to help the unique Beaujolais terroir express itself with minimal intervention, harnessing old vines farmed with organic practices, fermentation with natural yeasts, along with limited use of sulphur. Together they have raised not only the profile of the region, but demonstrated that Beaujolais is more than just 'Nouveau' and can indeed produce meaningful, complex and wonderful wines.
While each of these producers release limited quantities of wine, Lapierre remains some of the hardest bottles to secure. Marcel Lapierre took over the family domaine from his father in 1973, and in a familiar story he was heavily influenced by Jules Chauvet in the 1980's and begun to translate those learnings to his wines. Shunning the use of synthetic herbicides or pesticides, his old vines were tended with great care before harvesting and sorting only the healthiest, fully ripened grapes. Lapierre wines are bright and fleshy, and represent the essence of great Morgon. Following Marcel's passing in 2010, his son Mathieu and daughter Camille now confidently continue the great work that their father pioneered.
Cuvée Marcel Lapierre, christened with the Roman numerals of the vintage each year, hails from the oldest plots that are now over 100 years old.