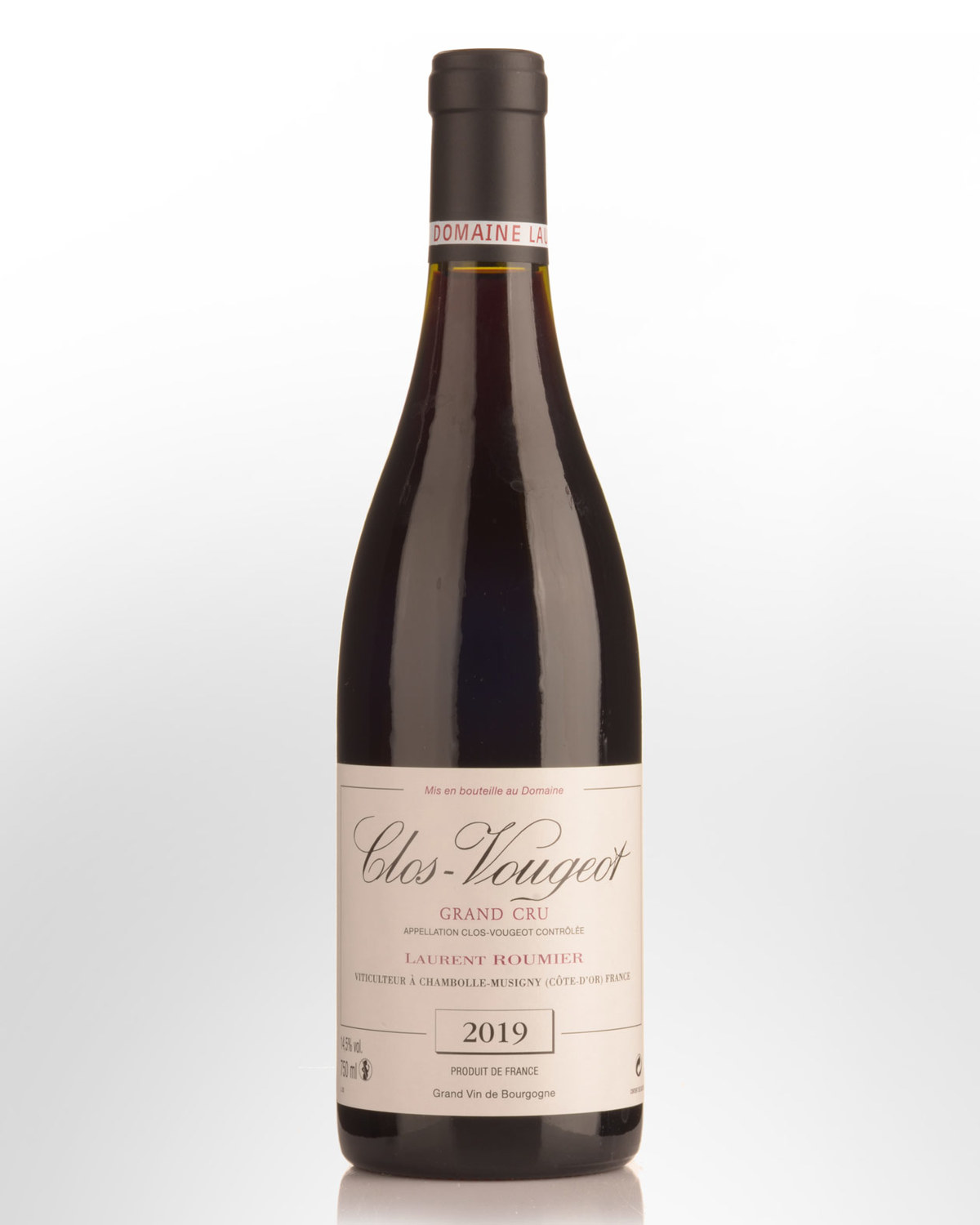 2019 Laurent Roumier Clos Vougeot Grand Cru
Laurent Roumier is the grandson of the legendary Georges Roumier and his holdings originate from that grand old estate with more recent additions of 6 hectares in the Hautes Cotes de Nuits being purchased in the 1990s and further purchases in Chambolle-Musigny. His father Alain was the cellar master for Comte de Vogue for nearly 3 decades before taking his portion of the family vineyards to farm for his own family. Wines here appear stylistically very similar to those of Georges with even the same barrels and oak used as his cousins though one notable difference is that Laurent mostly de-stems giving wines that show excellent depth of colour and which are more immediately perfumed and accessible in their youth while still having ample depth and structure to age classically.
The vines are on average 35 years old, and they are farmed traditionally and naturally, with neither fertilizer nor herbicide. Green harvests are carried out in the summer when necessary. All of the vines are harvested by hand. In the cellar, the work is carried out with the same level of precision. The grapes are entirely destemmed the vinified in concrete vats. Alcoholic fermentation lasts around 15 days, with pumping over and punching down every day, and the temperature is checked every day. When it comes to pressing, the team decants the wines for 12 hours in vats and then barrels (50% of which are new for the grand crus and the premier crus, 30% for the villages and 10% for the Bourgogne Hautes-cotes-de-nuits). The elevage lasts 15 to 18 months, with the barrels (mostly Tonnelerie Rousseau) being topped up once a week and racked two or three times during the entire period of elevage.
Laurent Roumier has a superb holding of just over half a hectare of vines which was replanted in 1975 and is located in the lieu dit of Grand Maupertuis in the higher part of Clos Vougeot bordering on to Grands Echezeaux, not far from Musigny. This parcel was worked en metayage by Georges Roumier from the 1950's and was transferred to Laurent Roumier from the 1997 vintage. This is a remarkably rich deep and stylish wine that would put some notable Musigny's to shame.