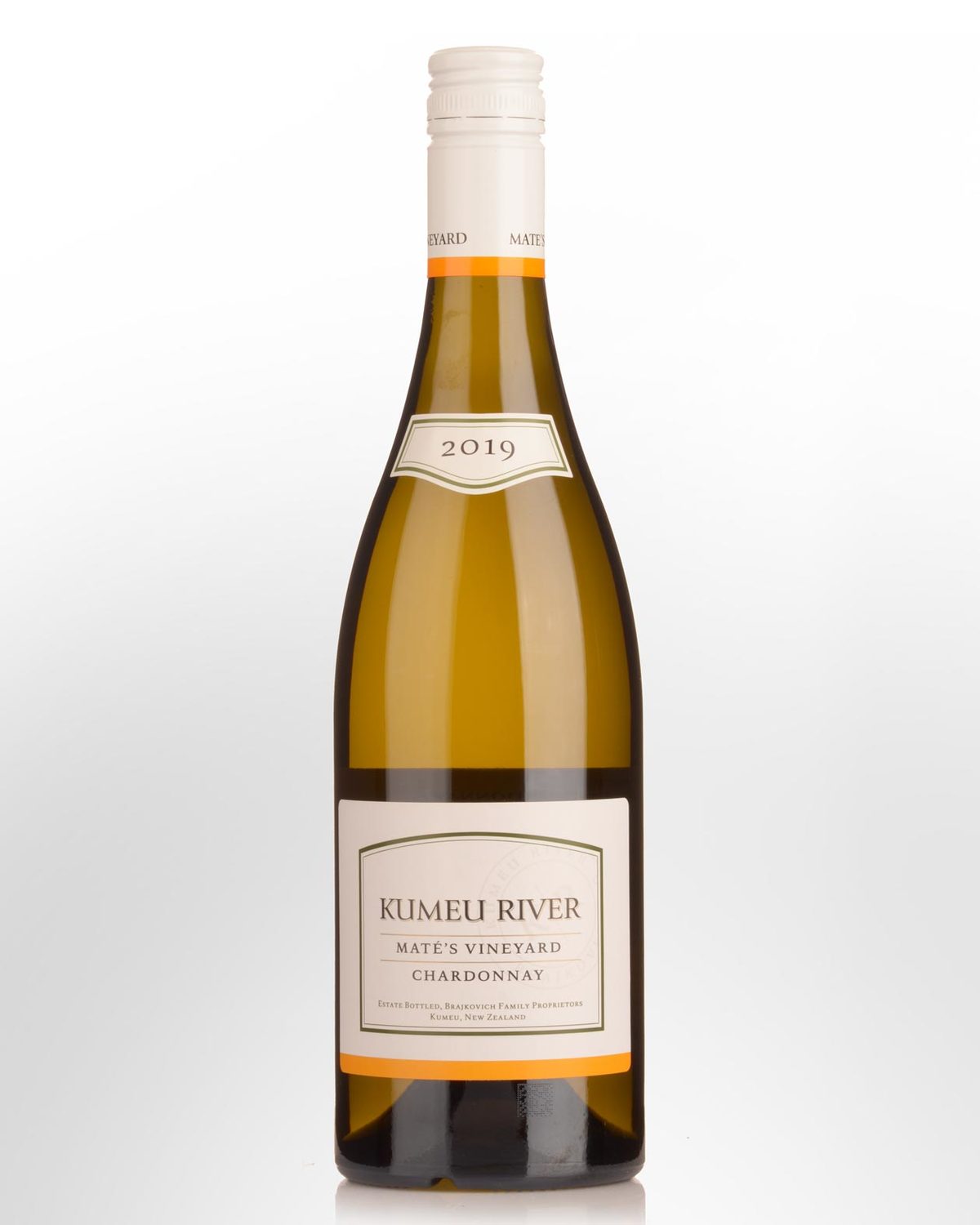 2019 Kumeu River Mates Vineyard Chardonnay
Kumeu River winemaker Michael Brajkovich MW has hailed 2019 as "An exceptional vintage of unsurpassed quality". Given the general conservative nature of the team when discussing their wines, this is high praise indeed. Chardonnay from Kumeu River, and specifically their single vineyard offerings, are some of the finest expressions not only from New Zealand, but from anywhere in the world. The wines are known for incredibly high levels of complexity and intensity, with stunning layers of aromas and flavours.
Mate's Vineyard is always the last site picked each year. In 2019 the grapes certainly had the distinctive Mendoza millerandage, giving many small berries along with the normal sized ones, and as a result a wonderfully concentrated palate texture and fruit richness. Although still somewhat shy on the nose coming out of the barrel, with bottle age the full palette of complex aromas and bouquet of this wonderful wine will be gradually and seductively revealed.
Other Reviews....
Made in just the same way as all the Kumeu River single-vineyard Kumeu 2019 Chardonnays.
Fuller than the Hunting Hill but with much more framework and tension than the Coddington. Already so pleasing! With that extra breadth plus undertow. Fantastic length. Creamy texture. One for hedonists – by which I don't mean it's at all sweet. But it's richer than the Hunting Hill yet still has that New Zealand purity of fruit. Who could resist this? New Zealand Chardonnay at its finest. Perhaps slightly less burgundian than the Hunting Hill.
17.5/20 points
jancisrobinson.com
Concentrated chardonnay with peach, grapefruit, citrus and a suggestion of oyster-shell and mineral flavours. A ripe and obviously youthful wine, with a slightly phenolic backbone and a lengthy finish. Should develop well with bottle age.
95 points
Bob Campbell MW - The Real Review