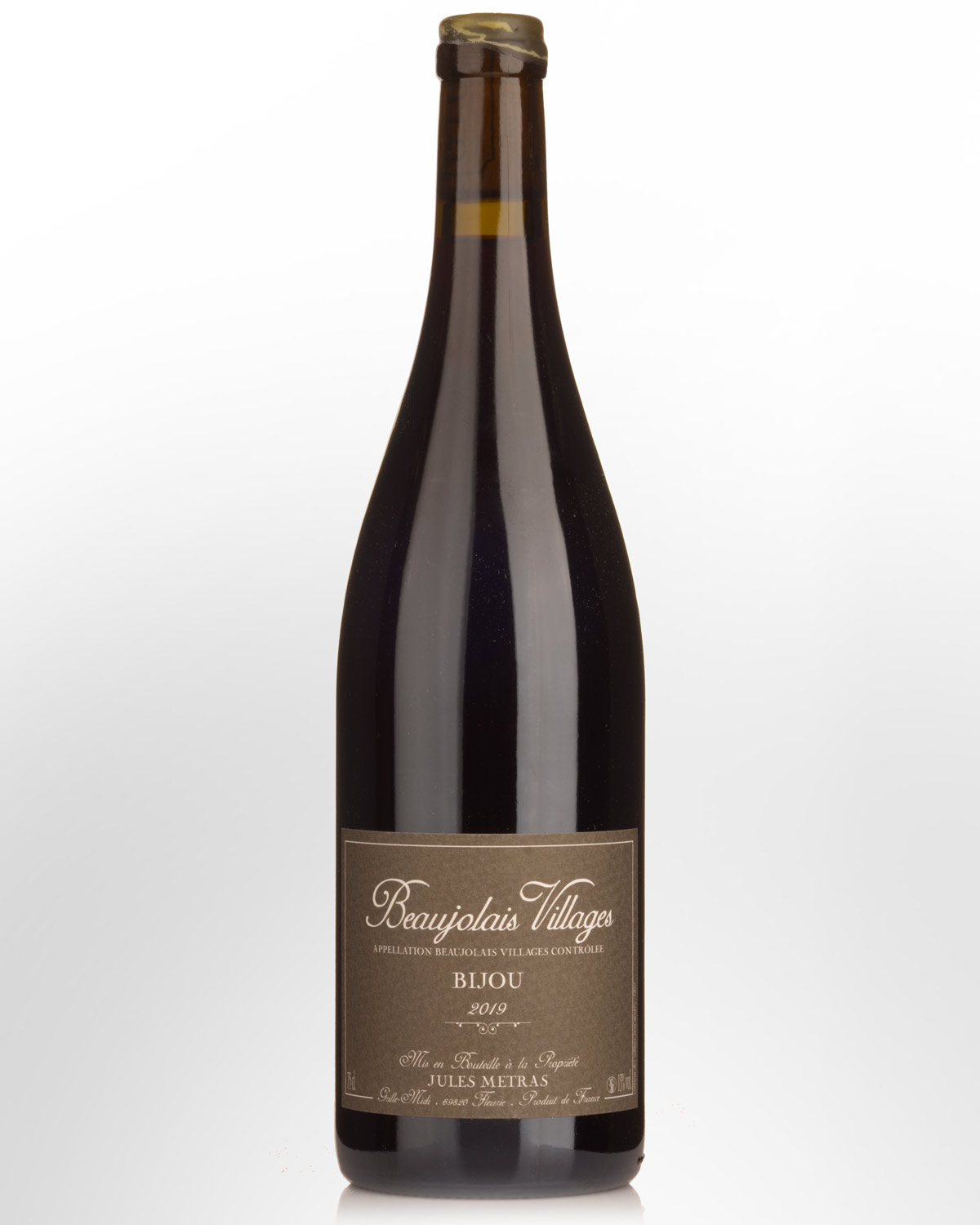 2019 Jules Metras Beaujolais Villages Bijou
Jules Metras, son of the legendary Yvon, studied winemaking at the Beaune Lycée Viticole and then worked abroad for two years, notably in New Zealand and Chile. Whilst this was happening, his father Yvon moved the cellar to Vauxrenard, about ten kilometers from Fleurie. Under his own label, Jules makes the wine in much the same way his father does and side by side in the same cellar. The fruit is harvested relatively late, before being cooled down to have a gentle, long, cool carbonic fermentation with natural yeasts in sealed concrete vats. The attention to detail meticulous with little notes in chalk written in code all along the various small cement tanks, just like his father. And also like his father, no sulfur is added.
Beaujolais Villages Bijou is a blend of parcels, notably from some 80 year old vines planted right next to his father Yvon's farmhouse in Bize, a very cold hamlet of Vauxrenard. There is also a parcel in the village of Lancié, and in La Chappelle de Guinchay which was passed on to him by Jules Chauvet who is famously known as "The Godfather of natural wine". Complementing the Beaujolais-Villages are a Chiroubles Vieilles Vignes, and a Chiroubles 'La Montagne' from vines that are right at the limit of the appellation at 500m altitude.