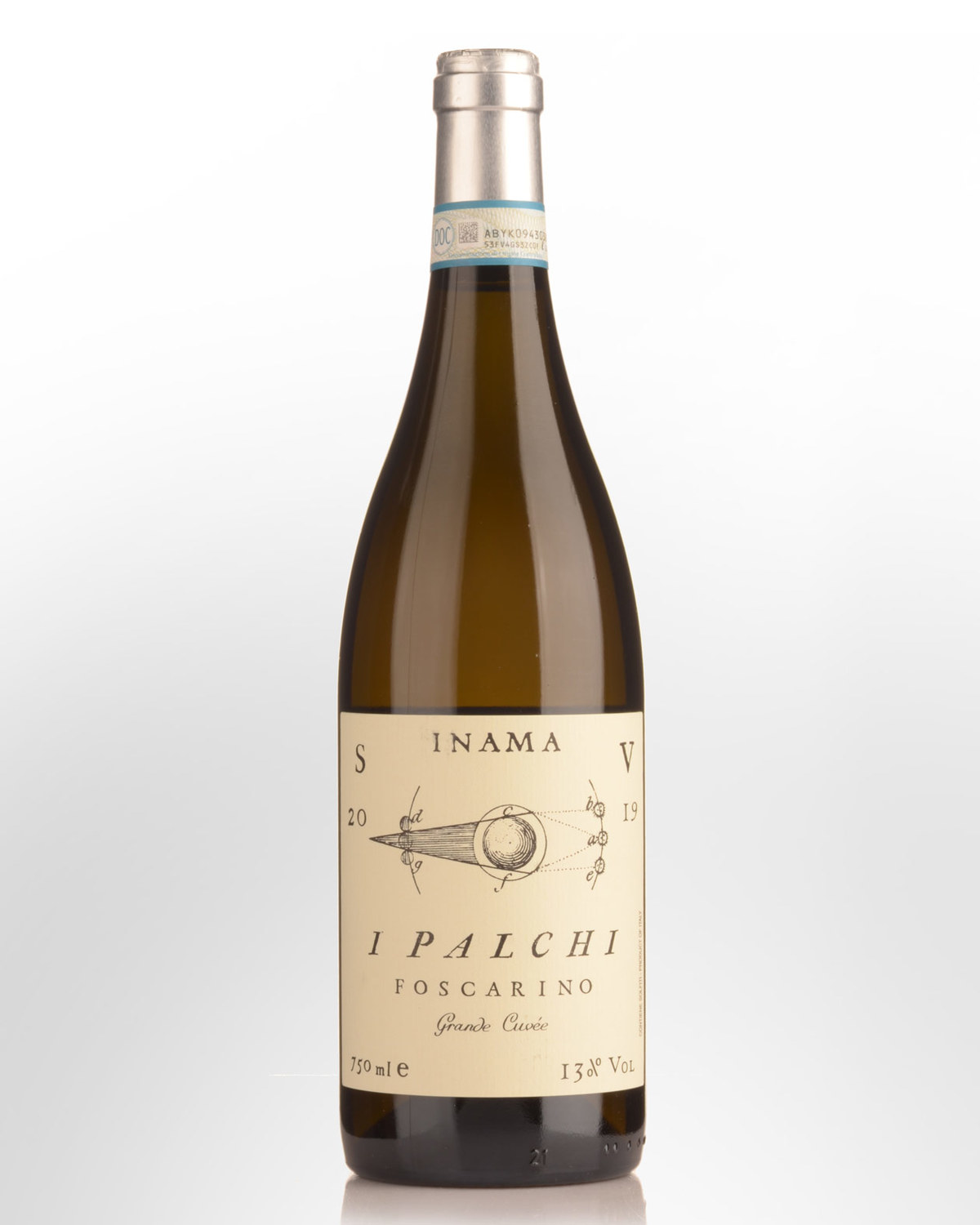 2019 Inama I Palchi Foscarino Grande Cuvee Soave Classico
Sitting above the walled city of Soave at the top of Mount Foscarino are the vineyards of Azienda Agricola Inama. In the 1960s, Giuseppe Inama began buying up small vineyard plots on this peak in the heart of the Soave Classico zone, and as a result, the Inama winery today owns most of the vineyards on Mount Foscarino. Giuseppe Inama saw the great potential of these old, traditional vineyards at a time when others were more intent on producing larger quantities in the plains for inexpensive exports. His son Stefano, who took over the winemaking duties in 1992, has continued to work tirelessly to realize the potential of these vineyards, working with some of the very best vineyard management consultants in the world to get Inama's vineyards into the best possible shape.
Stefano Inama is one of those producers who embodies the respect for tradition but is constantly thinking and striving to do more and better and isn't afraid to take risks. He spent a lot of time talking with long-time local growers about what Soave was like decades ago when it was one of the best-known whites in the world. From these discussions, he learned that Garganega seemed to respond well to some old-fashioned techniques such as longer skin contact and less sulfur usage. Accordingly, intervention during winemaking is now kept to a minimum. The grapes undergo a short maceration and gentle pressing, followed by a temperature-controlled fermentation, spontaneous malolactic fermentation, and ultimately bottling with a minimum of fining and filtration. The winery has also conducted a great deal of research into clonal selection and canopy management with the goal of maximizing fruit concentration while retaining varietal typicity. In the final analysis, Inama has truly succeeded in combining ancient grape varieties, nearly forgotten winemaking practices, and modern technology to produce both white and red wines that are benchmarks for northeastern Italy.
2019 sees the introduction of the Inama I Palchi Foscarino Grande Cuvee Soave Classico. Based on a selection of micro-parcels from the terraces (palchi) of Foscarino, the concept is to craft a wine with utmost emphasis on purity. Fermentation takes place in barriques (60%) and big barrels (40%).
Other Reviews....
There's incredible mineral presence here, from the nose right through to the finish. A aromatic mix of flint, tufo and wet-stone aromas, as well as heather and floral notes. Then, the palate finally introduces ripe peach and pineapple to this mineral carnival. Full-bodied, super-silky and almost syrupy texture with dense, ripe fruit and light phenolics. The long finish mixes stone-fruit and enough acidity to handle the same, huge bundle of rich, silky minerals. This is a special old-vine selection from the historic, volcanic Monte Foscarino vineyards. Quite unique in the Soave context, and showcasing one of the appellation's top vineyard sites. Fermentation in a mix of barrel and oak cask. First vintage. Drink or hold.
97 points
Jo Cooke - JamesSuckling.com