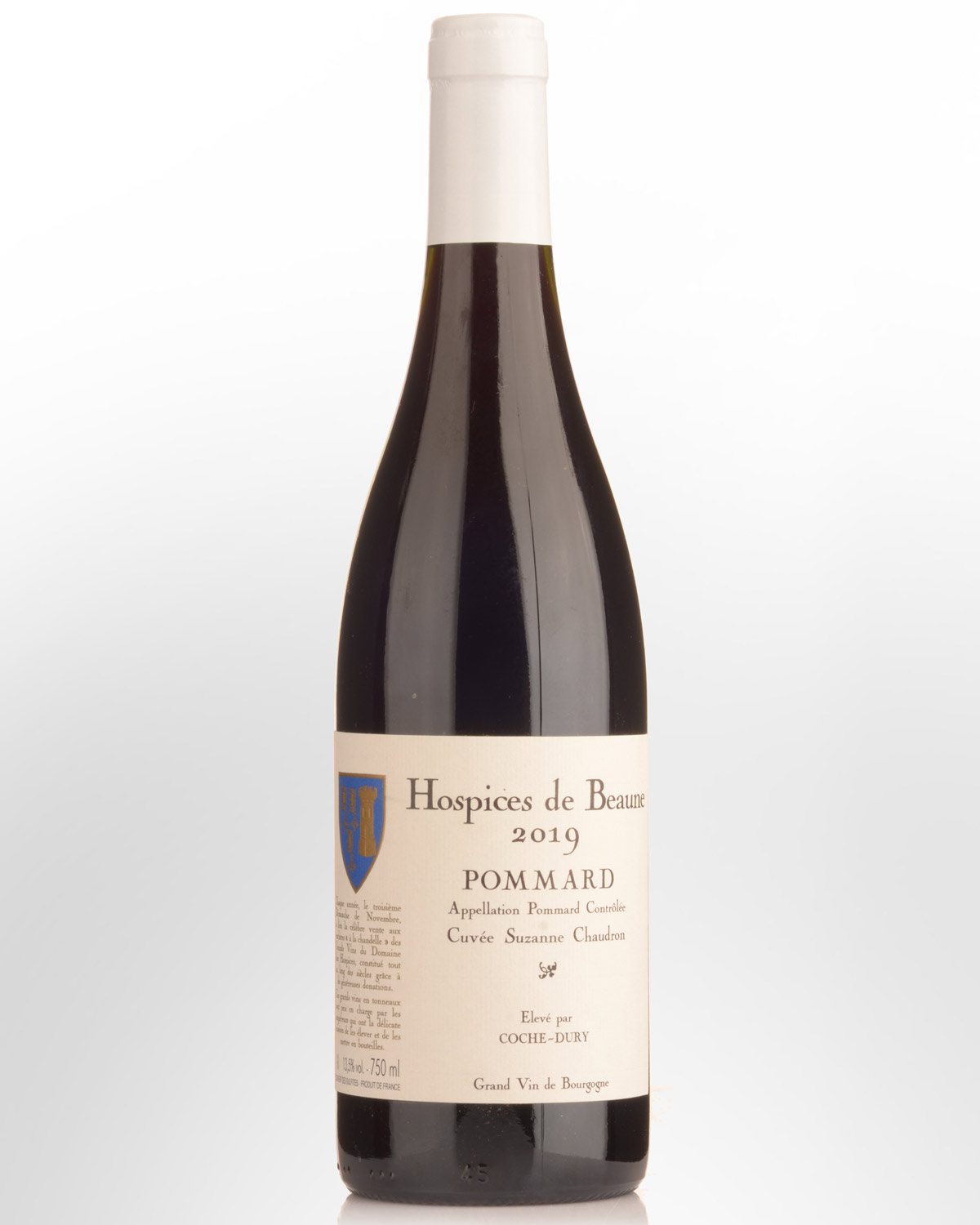 2019 Hospice De Beaune (Coche-Dury) Pommard Cuvee Suzanne Chaudron
Since the first edition in 1859, the annual Hospices de Beaune auction has become a barometer for the strength of the new vintage in Burgundy, and is now the most famous charity auction in the world of wine. Over the years the charitable cause was given vineyards among other donations, and auctions off barrels from these holdings during a extended celebration in Burgundy over the third weekend of November.
When the Cyrot-Chaudron couple left vineyards to the Hospices de Beaune in 1979, the gift included several plots of very ancient vines. Over 40% of the vines were planted prior to 1959, with the oldest block dating from 1910. More than a third of the Cuvée comes from the southeast facing, low-yield hillsides of Les Petits Noizons, which dominate Pommard from the north. A select few barrels from 2019 vintage were purchased by the prestigious Domaine Coche-Dury for elevage in their cellars, a program they have invested heavily in recent years.
Other Reviews....
A slightly denser purple with some muscle to the fruit. This is a typically powerful dense Pommard with some tannins, ripe however, to bring up the finish. In fact it could be a textbook example, ideal for lovers of a classical Pommard. There is a pleasing weight of dark berry fruit returning at the back behind the well ripened tannins.
Jasper Morris MW