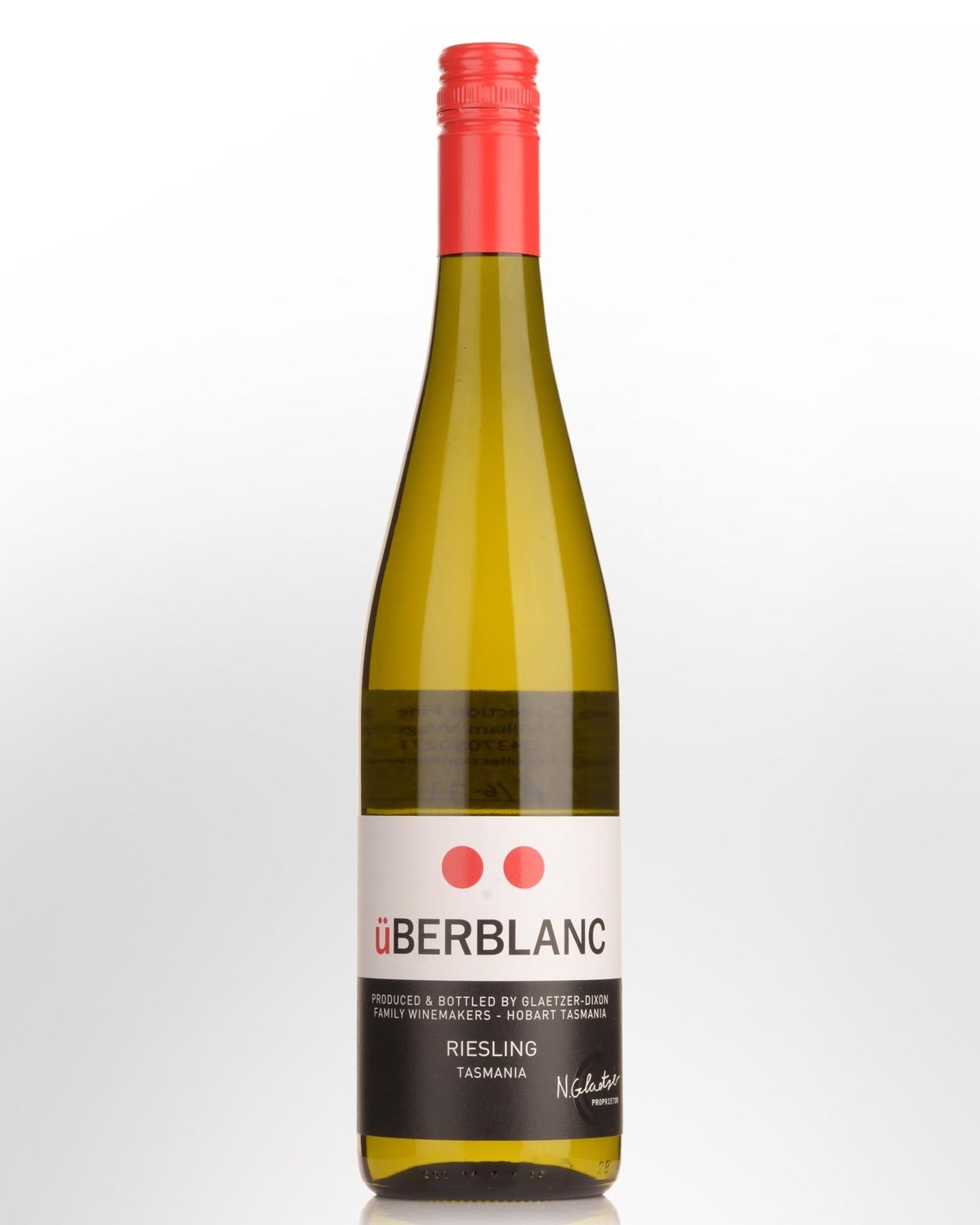 2019 Glaetzer-Dixon Uberblanc Riesling
Nick Glaetzer began his winemaking journey with his family in the Barossa Valley, following with vintages in the Languedoc, the Pfalz, Margaret River, the Riverland, Sunraysia, the Hunter Valley and Burgundy. In 2005 Nick landed in Tasmania, searching for cool-climate, super-premium vineyards; perfect for crafting Pinot Noir, Riesling and savoury Shiraz.
While working in the Pfalz wine region of Germany, Nick was converted to the local method of selecting the harvest date of riesling grapes based on their acid content and structure ‒ rather than the traditional Australian manner of harvesting on sugar concentration and grape flavour. These grapes then ferment into riesling wines with delicate citrus flavours and aromas, compared to the tropical spectrum of a riper harvest.
The mid-palate structure of GDF riesling is invigorated by sur lie ageing, which involves keeping the finished wine on ferment lees for 6-18 months.