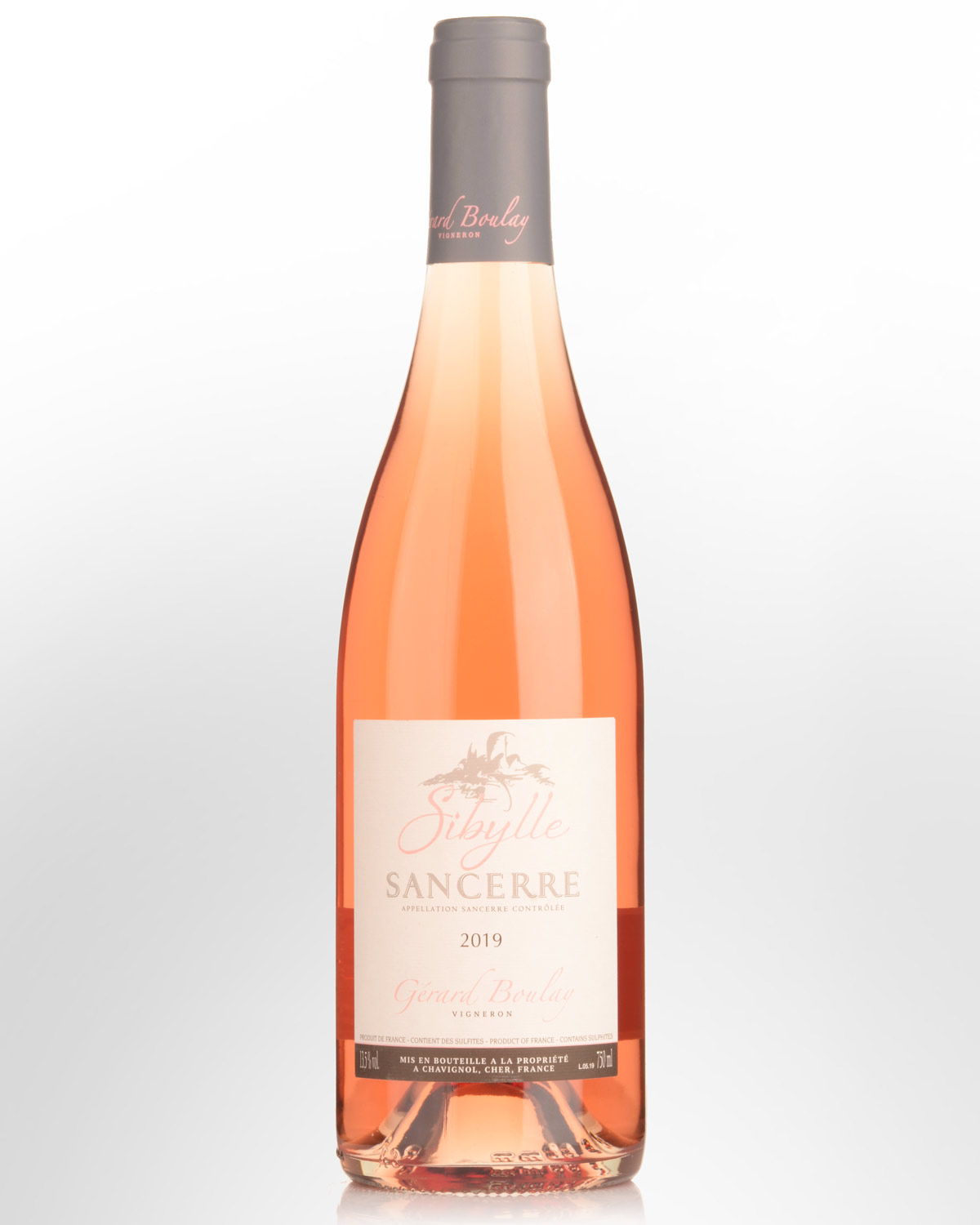 2019 Gerard Boulay Sancerre Rose Sibylle
Sancerre, Loire Valley,
FRANCE
Just like any other well-known wine region in France, Sancerre has its own de-facto vineyard hierarchy. Officially endorsed or not, there's no doubt that Sancerre's greatest sites (barring an exception or two) are concentrated around the hamlet of Chavignol. Chavignol's steep, south and south-east facing limestone slopes are home to historically revered sites like Les Monts-Damnés, La Grande Côte and Le Clos de Beaujeu—are, without doubt, the most potent terroirs of Sancerre. It's no fluke that the top wines from this village regularly draw comparison to the great white wines of the world. Nor is it a fluke that this tiny village is home to an unusual concentration of Sancerre's most revered winegrowing families. In Chavignol, the best wines have little (or nothing) to do with varietal character. They are fleshier, rippling, more textural—and less Sauvignon. No other terroir in Sancerre brands its wines with the same kind of flesh and saline minerality.
Gérard Boulay can trace his wine growing roots back to 1380, so you could figuratively say that the Boulay family wrote the book on Chavignol. He works predominantly with old vines, all planted by massale selection on quality rootstock and at a higher density than most Sancerre vineyards at 7500 vines per hectare. The soil is ploughed, or grass is grown to prevent erosion, and the Domaine has been practicing organics for decades. In the cellar, Gérard works with wild ferments, old oak (his 10- to 12-year-old barrels are sourced from Alphonse Mellot) and very little sulphur during élevage. The wines are bottled without filtration. It has been said many times that with the remarkable limestone-rich Chavignol holdings, the outstanding work of Boulay and his team in the vines, and the fact that this artisan is currently crafting the finest wines of his career, all place this Domaine at the apex of France's white wine hierarchy.
While Sancerre is not generally known as a port of call for rosé lovers, there are a number of top growers crafting some of France's finest examples. This beauty is drawn from 35 to 40 year old Pinot Noir vines grown specifically to make rosé, located on the steep hillside of Chavignol. Boulay selects from roughly 0.8 hectares of vines, and the fruit was hand-harvested and left to macerate for 24 hours. The press wine and free-run juice were vinified separately and fermented wild. Boulay blocked malo to keep tension and no oak was involved.
Other Reviews....
Translucent orange-pink. Highly perfumed, mineral-accented strawberry, nectarine and orange zest scents, along with a hint of pungent flowers. Silky, seamless and focused on the palate, offering vibrant red berry, citrus fruit and white peach flavors and a sweetening touch of honey. Deepens with air and finishes very long and silky, with lingering red fruit character and vibrant mineral cut. Drink 2020 - 2024.
93 points
Josh Raynolds - Vinous