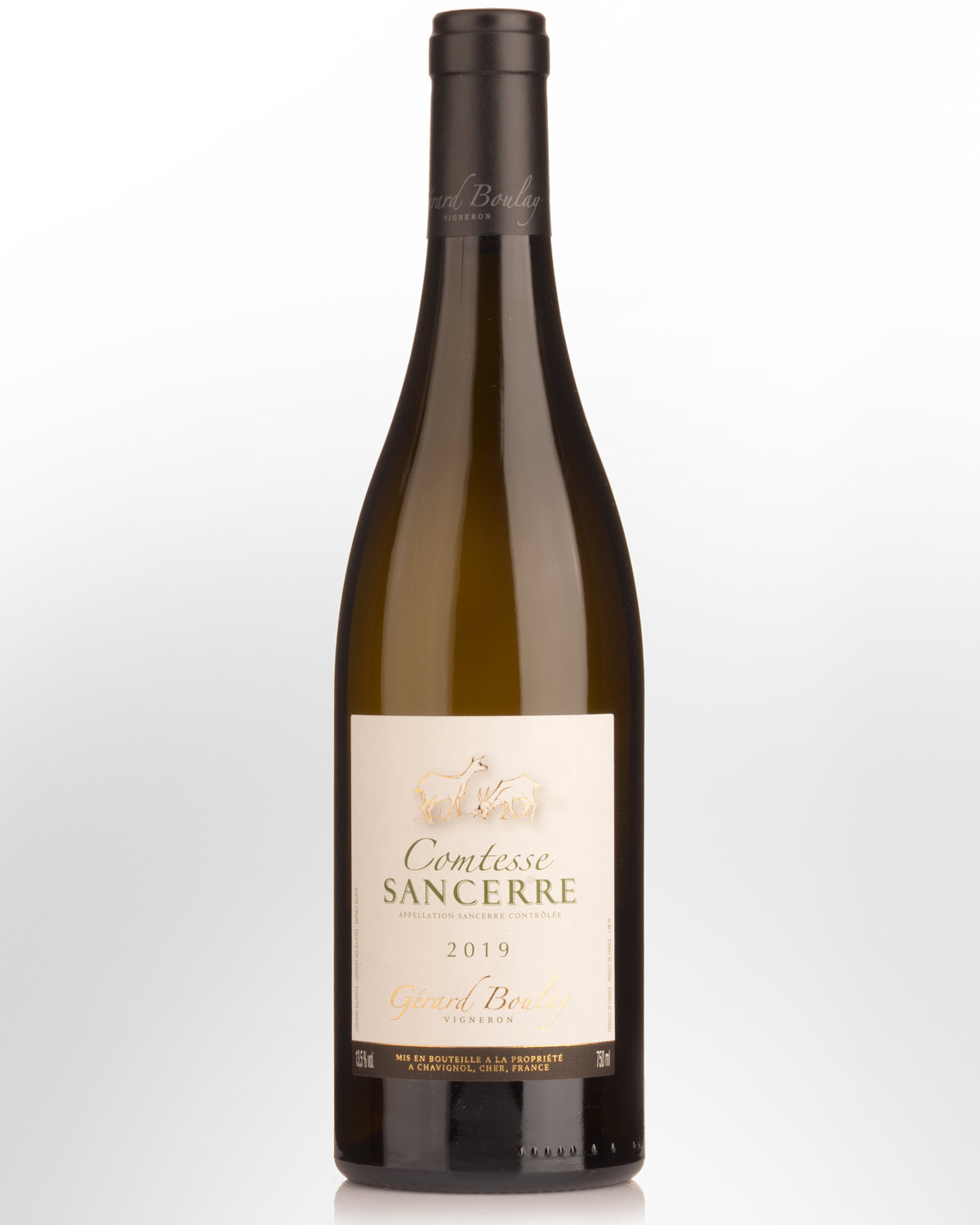 2019 Gerard Boulay Sancerre Comtesse
Sancerre, Loire Valley,
FRANCE
Just like any other well-known wine region in France, Sancerre has its own de-facto vineyard hierarchy. Officially endorsed or not, there's no doubt that Sancerre's greatest sites (barring an exception or two) are concentrated around the hamlet of Chavignol. Chavignol's steep, south and south-east facing limestone slopes are home to historically revered sites like Les Monts-Damnés, La Grande Côte and Le Clos de Beaujeu—are, without doubt, the most potent terroirs of Sancerre. It's no fluke that the top wines from this village regularly draw comparison to the great white wines of the world. Nor is it a fluke that this tiny village is home to an unusual concentration of Sancerre's most revered winegrowing families. In Chavignol, the best wines have little (or nothing) to do with varietal character. They are fleshier, rippling, more textural—and less Sauvignon. No other terroir in Sancerre brands its wines with the same kind of flesh and saline minerality.
Gérard Boulay can trace his wine growing roots back to 1380, so you could figuratively say that the Boulay family wrote the book on Chavignol. He works predominantly with old vines, all planted by massale selection on quality rootstock and at a higher density than most Sancerre vineyards at 7500 vines per hectare. The soil is ploughed, or grass is grown to prevent erosion, and the Domaine has been practicing organics for decades. In the cellar, Gérard works with wild ferments, old oak (his 10- to 12-year-old barrels are sourced from Alphonse Mellot) and very little sulphur during élevage. The wines are bottled without filtration. It has been said many times that with the remarkable limestone-rich Chavignol holdings, the outstanding work of Boulay and his team in the vines, and the fact that this artisan is currently crafting the finest wines of his career, all place this Domaine at the apex of France's white wine hierarchy.
This rare bottling comes from just 0.40 hectares of 70-year-old vines in the Comtesse lieu-dit at the chalky epicentre of Les Monts-Damnés. For hundreds of years or more, this vineyard has been considered by locals to be the finest single terroir of Chavignol. The soil composition is pure Kimmeridgian limestone and consists of a miserly 30 to 40cm layer of topsoil over solid limestone bedrock. This brings intense minerality and also warmth, as the rocky soil absorbs the heat of the sun and irradiates back at night. Therefore, it's a site that always produces fully ripe fruit, together with intense freshness—hence the historical fame.