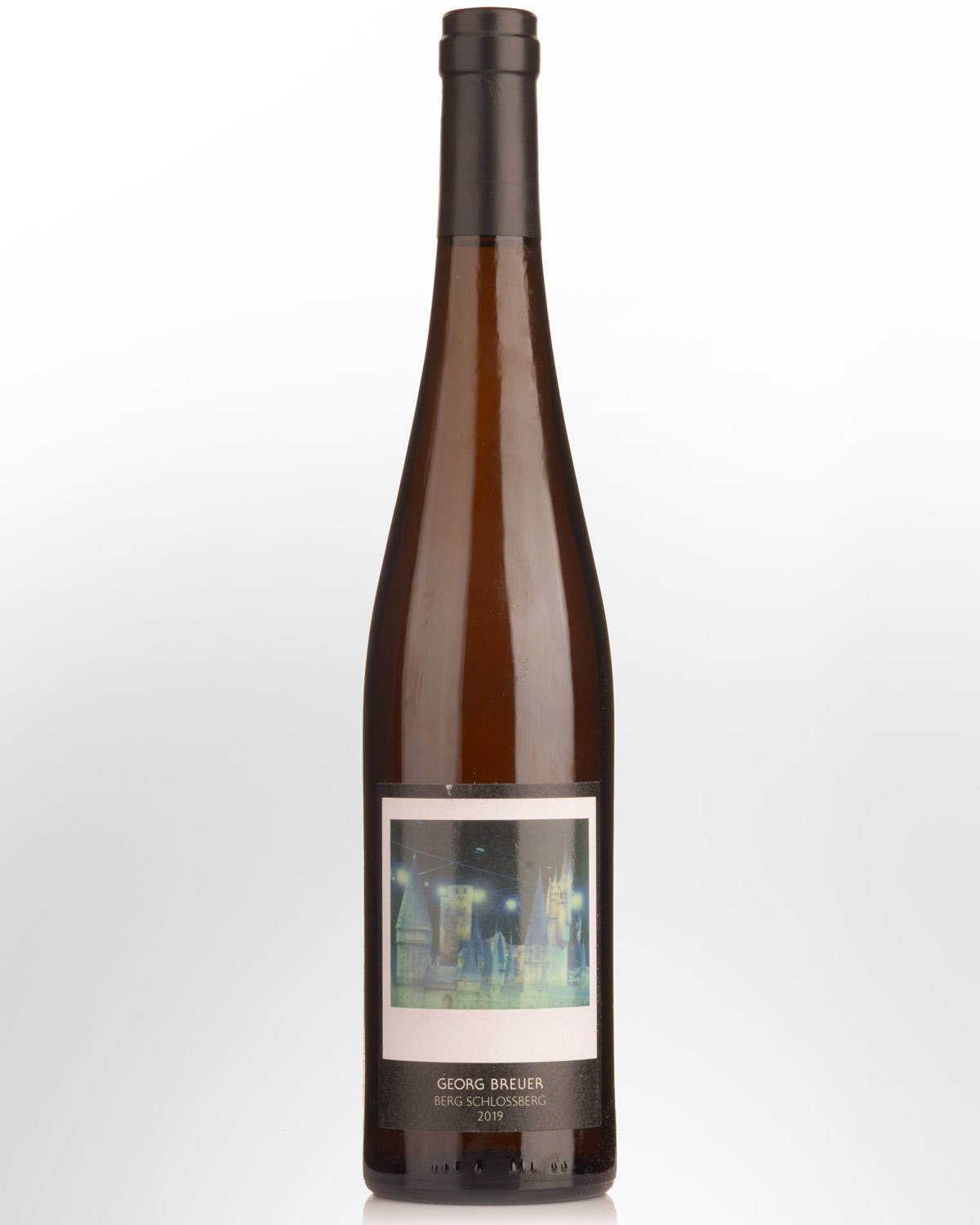 2019 Georg Breuer Berg Schlossberg Riesling
Georg Breuer estate was founded in 1880 as part of a wine merchant company, and has been owned by the Breuer family since the beginning of the 20th century. Georg Breuer enlarged the estate and increased the export of wines. His sons Bernhard and Heinrich and later Bernhard's daughter Theresa expanded the vineyard size to 40 hectares in the best Rüdesheim, Rauenthal and Lorch sites. Theresa Breuer was thrust into the business after the sudden passing of her father in 2004, and through tireless work and dedication is now one of the most respected winemaking forces in Germany. The estate's focus is on top dry Riesling wines from the unique terroir of the Rheingau valley, and Breuer's flagship crus are Rüdesheim Berg Schlossberg and the 12.5-acre monopole, Rauenthal Nonnenberg.
Georg Breuer has vines on 3.5 hectares of the Rüdesheimer Berg Schlossberg. With a gradient of 70%, this is the steepest vineyard in the Rheingau. Its name derives from the Ehrenfels castle ruins above the Rhine Gorge. Heat-absorbing weathered slate with loess and loam give ideal ripening conditions for Riesling which thrives on the high mineral content of the soil. Farming is 100% organic (Georg Breuer is certified by Fair & Green). 100% healthy, ripe fruit, no maceration, whole cluster pressing, fermentation in old German wooden barrels (600-litre and 1,200 -litre), one racking after the fermentation and then a storage period on the fine lees for about seven months.
Other Reviews....
Ravishingly subtle nose with a slew of wild herbs and a cornucopia of golden autumnal fruit, this is super elegant and finely etched dry white with so much minerality through the very delicate finish, which stretches out towards the horizon. Another GG equivalent from this producer who pioneered the category. From organically grown grapes. Drink or hold.
98 points
Stuart Pigott - jamessuckling.com