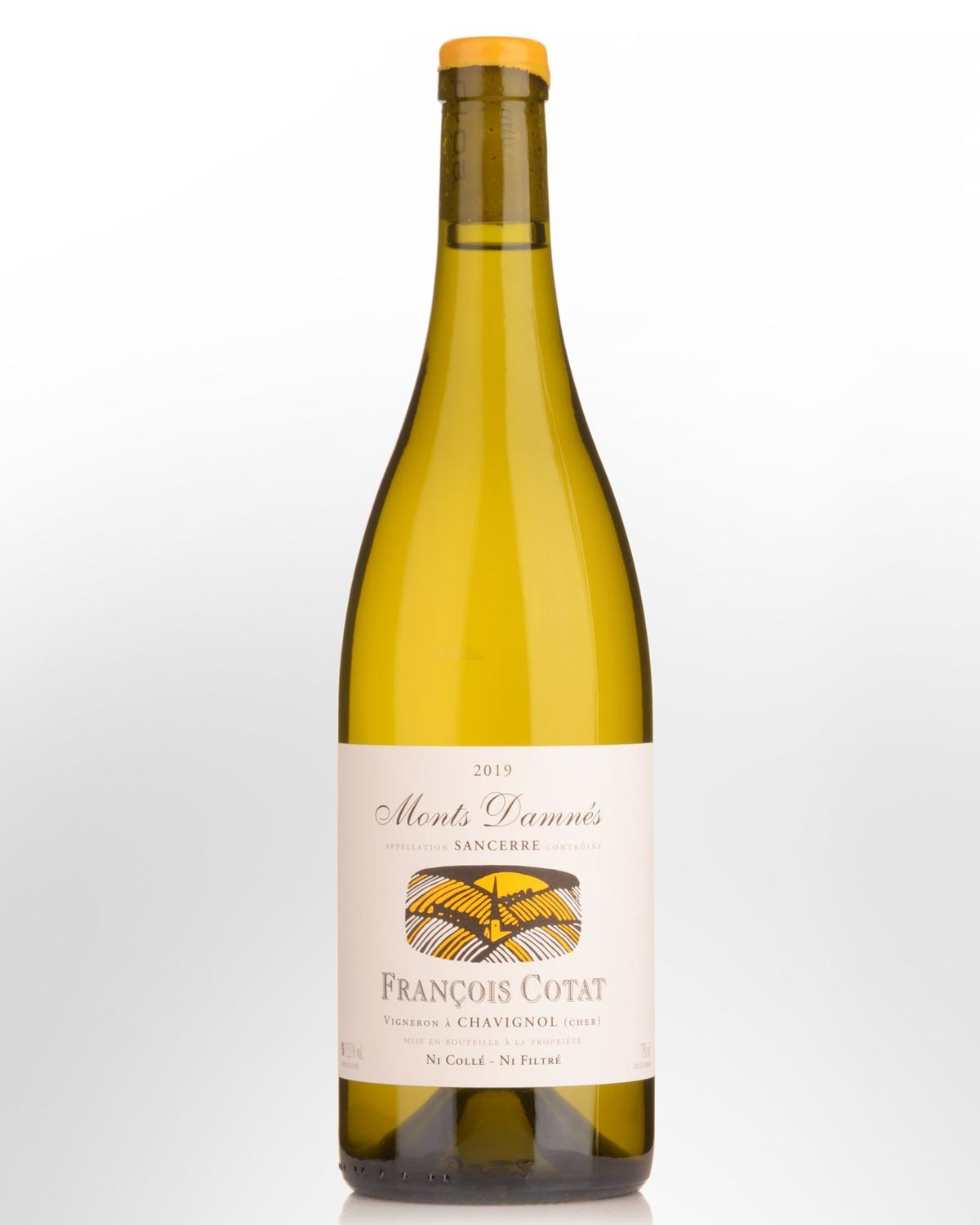 2019 Francois Cotat Sancerre Monts Damnes
Sancerre, Loire Valley,
FRANCE
The domaine of Francois Cotat is a tiny 4 hectares, and has been making some of the most exceptional wines of the Loire since 1947. Their success and individuality can be attributed to François' intense passion for creating the finest wine possible and his exceptionally placed vineyards. Prudent viticulture combined with densely planted vines, ultra-low yields and relatively late harvesting produces fantastically flavoursome fruit. Whilst not Biodynamic, Francois uses organic fertilisers and racks according to the phases of the moon. His incredible wines develop with age and, in the best vintages, can be cellared for more than 30 years.
From a plot just over 1 hectare in size in Les Monts Damnés, the imposing sweep of vineyards that look down driectly upon Chavignol. This has a deeper tone and pitch than the 'Caillotes' and perhaps a touch more concentration. François's Monts Damnés is clearly the best example of this famous Cru. Reflecting the excellent vintage, this wine is cool and compact, a taut, tightly coiled core of briny minerality; such tension, and exquisite balance. Superb and needs time, plenty of time. A rare and iconic wine in the Loire and for good reason.