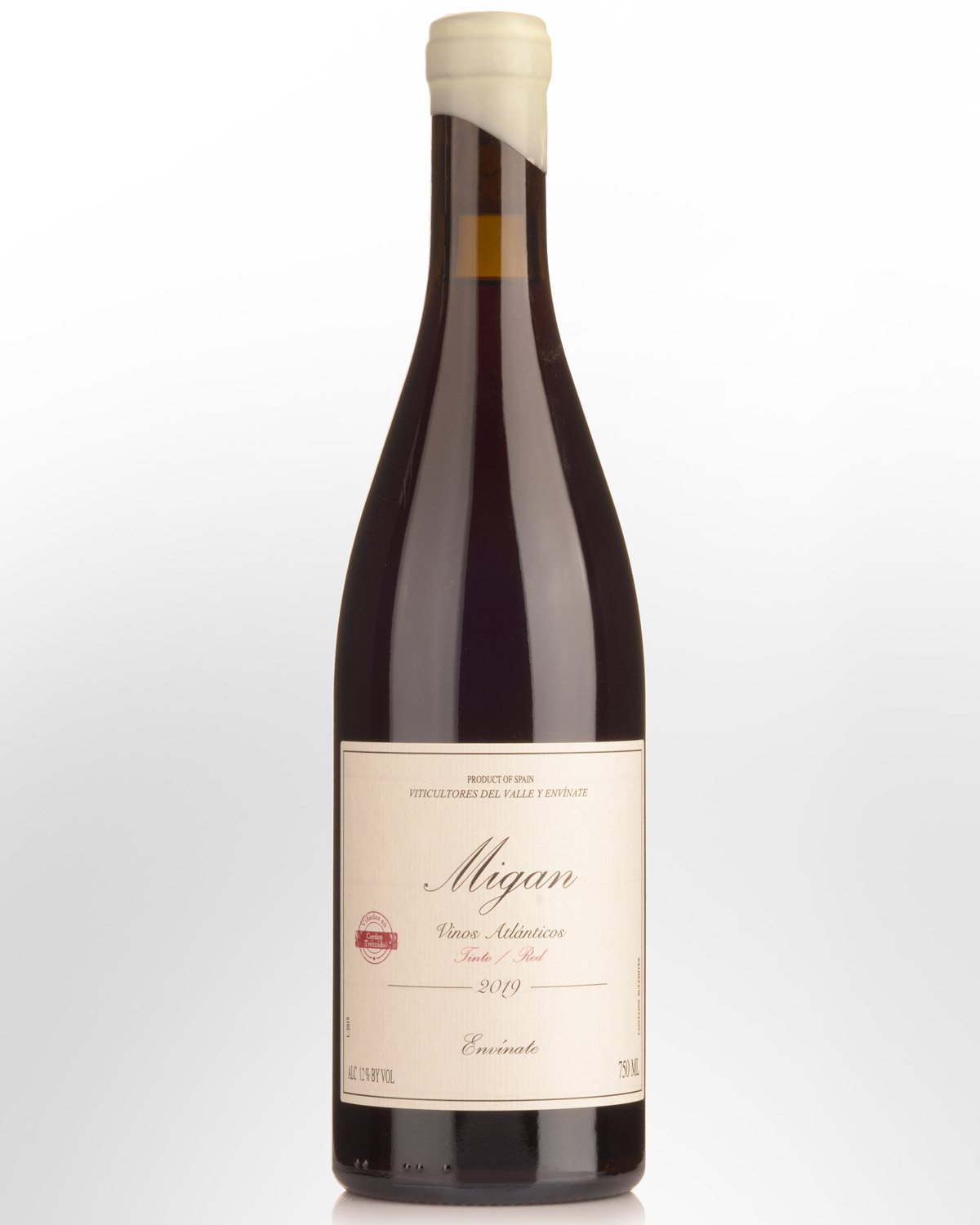 2019 Envinate Migan Tinto
Envínate, which literally translates as "Wine Yourself," is the project of four young passionate winemakers: Roberto Santana (based in the Canaries), Jose Martinez (Almansa), Laura Ramos (Murcia) and Alfonso Torrente (Ribeira Sacra). The four met while studying oenology in Alicante in 2005 and formed a collective based on a shared philosophy of wine and a desire to explore the ancient, Atlantic influenced terroirs of western Spain.
In 2008, the group bought their first vineyard in Ribeira Sacra, then took control of vineyards on the north side of Tenerife, and followed with a single patch of Tinta Amarela in Extremadura. Finally, in 2012, the group began working with a site in Almansa, where Jose lives and works, planted to Garnacha Tintorera. In each region, they work old, previously abandoned vineyards, but importantly for a project with such spread, one of the team lives full time in each location, working the vineyards year round.
Migan and Palo Blanco are both very old vine wines from the Valle de la Orotava zone, although they don't bear the D.O. stamp. The old vines are trained in the Trezendo fashion: braiding new shoots over older ones until the vines begin to resemble old dreadlocks weaving over the landscape. The terrain is flatter than Táganan, more conducive to farming. Migan is two parcels of Listan Negro, both over 100 years old, while Palo Blanco is a single vineyard from the town of Los Realejos planted on black volcanic soils.
Other Reviews....
A firm and silky-textured red with medium body, showing plum, earth and funk on the palate. Medium and firm on the finish. Drink now.
91 Points
JamesSuckling.com (October 2021)