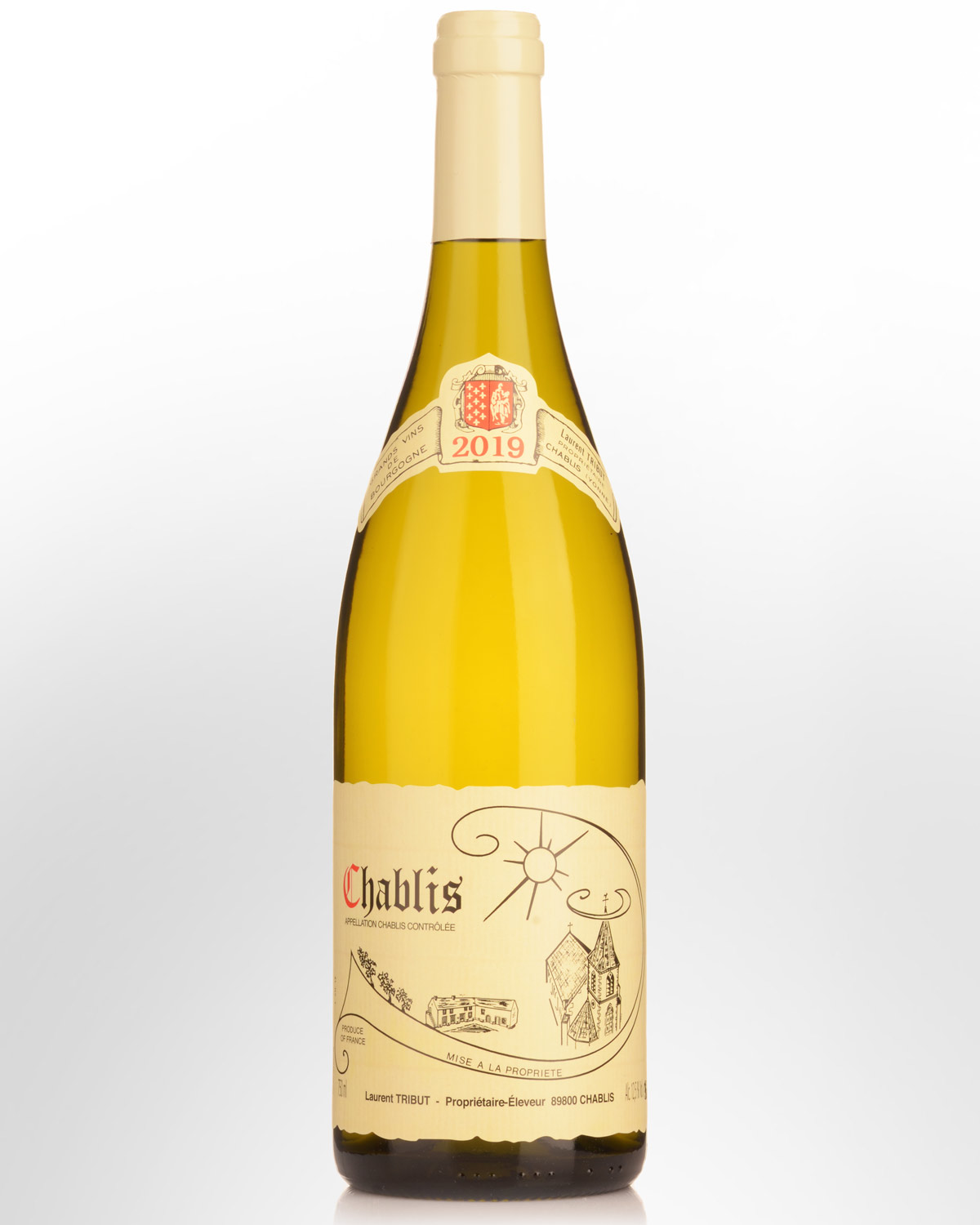 2019 Domaine Laurent Tribut Chablis
When Laurent Tribut married Marie-Clotilde Dauvissat he joined one of Chablis' most famous winemaking families. René Dauvissat, Marie's father, gave the couple parcels of excellent sited Chablis AC & 1er Cru to establish Domaine Tribut. The small Domaine now has 7 hectares of vineyards. The Chablis AC is predominantly situated on Kimmeridgian soils adjacent to the Dauvissat vineyards. Laurent, a humble and good-natured vigneron, prefers the vineyards to be farmed as naturally as possible with a minimum of treatments and organic philosophies. Harvesting is always done by hand. The wines are fermented exclusively en cuve (in tank) and racked into barrel for aging. Laurent typically only buys new oak if he needs to replace old barrels, some of which are 50 years old. With his retirement in 2019 Laurent's children Solonge, Adeline and Gabriel have now taken the helm, each specialising in different aspects of the business.
The Tribut Chablis share many stylistic similarities with their famous relatives. The wines offer immediate appeal with a rich texture and lovely lemony fruit notes, white spice and vibrant underlying minerality; yet are deeply concentrated with dense though not heavy structures, that age and develop into very complex wines. Compared to Dauvissat they have a little extra generosity. In a lot of ways, they share more in common with the classic White Burgundy appellations of the Côte de Beaune than Chablis.
Other Reviews....
There are plenty of Chablis elements to the ripe, pretty and very fresh aromas of mostly pear and apple scents. There is fine richness to the supple, round and enveloping flavors that exude a refreshing salinity on the ever-so-mildly warm finish. This relatively forward effort should drink well on the younger side if desired. Drink: 2023+.
88-91 points
Allen Meadows - Burghound