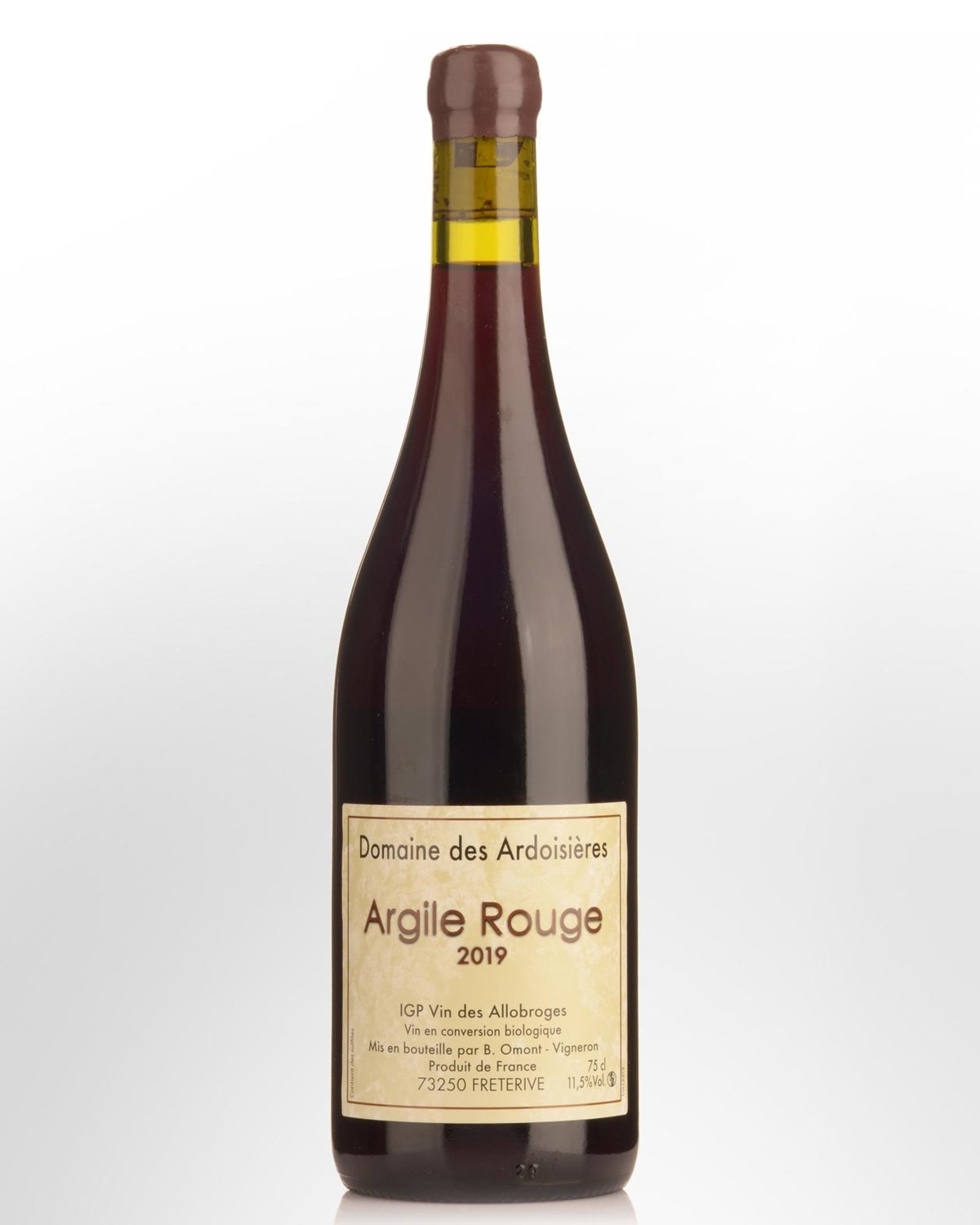 2019 Domaine des Ardoisieres Argile Rouge
The Savoie region is nestled within the French Alps, not far from Chambéry. Once one powerful wine region with 20,000 hectares planted on the complex slopes of the mountain, it's now a small region, totalling 3,000 hectares. Most of the vineyards have been replanted on the flat, where the machines can find their way but not the quality. However, in 1998, one very special slope called "Coteau de Cevins" abandoned for decades was brought back to life by the Mayor of the area Denis Perroux and Michel Grisard, one of the pioneers of biodynamics in Savoie. The Coteau de Cevins once produced some of the most exciting wines of France.
The Coteau de Cevins was replanted in 1998 with the original, very qualitative vines of Persan and Mondeuse noire (red) as well as Altesse, Roussanne , Mondeuse blanche, Malvoisie and Jacquère (white). The slope reaches 60% of inclination, and the vines are planted on terrasses of very old, complex mica schists, loam and sand. With 8,000 vines planted per hectare and 25 hectolitres per hectare produced, it is the Grand Cru hill of Savoie. Out of this magnificent hill, three wines are produced, called Quartz, Schiste and Améthyste. The first real crop was harvested in 2002. In 2005, Brice Omont was appointed wine grower and director of Domaine des Ardoisières, to pursue the work Michel Grisard had started.
In addition to the Coteau de Cevins, Brice Omont started to rent a vineyard on the Coteau de St Pierre de Soucy in 2008 in order to produce wines from clay and limestone soils and schist. The two Cuvée Argile white and red were born. In 2015, Brice Omont started to rent another vineyard of great quality Jacquère to produce Silice, a highly addictive cuvée of white alpine wine.
Argile Rouge is the expression of three grape varieties: 50-year-old Mondeuse from clay soil in Saint-Jean-de-la-Porte, and Gamay and Persan that comes from 40-year-old vines on west-facing, schist-y marl hillsides in Saint-Pierre-de-Soucy.