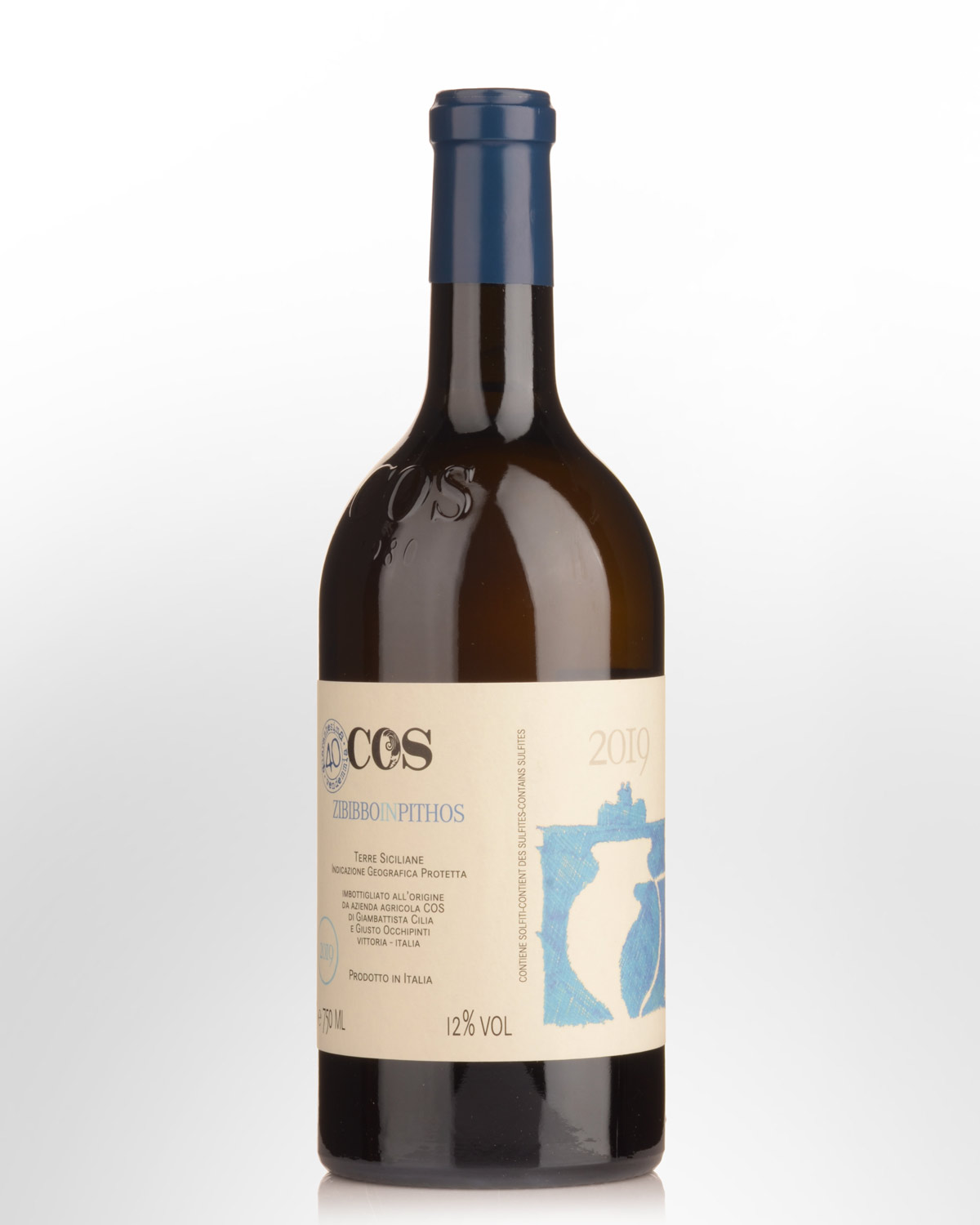 2019 COS Zibibbo in Pithos
Azienda Agricola COS was founded in 1980 in the town of Vittoria, located in the southeast of Sicily. Championing indigenous grape varietals since their inception, today they are one of the finest producers on the island.
Zibibbo is the local name for Muscat of Alexandria, also known as Moscato d'Alessandria in other parts of Italy. The fruit is grown 12 meters above sea level in Marsala, the Western part of Sicily. Zibibbo in Pithos is a skin fermented white wine, which is aged for an extended period in traditional terracotta amphora vessels. Despite this extended period of skin maceration, the wine remains fresh and vibrant, and does not have the orange hue of other skin fermented white wines. The skin maceration in amphora has provided the wine with a greater sense of complexity and a wonderful textural feeling on the palate.
Other Reviews....
The 2019 Zibibbo in Pithos is exotic and wickedly fresh, as musky dried apricot and tangerine gives way to minty herbs and hints of wet concrete. It's deeply textural, almost glycerol-like in feel, with masses of inner florals resonating over notes of ripe melon and hints of kiwi, all kept in check by brisk acidity. This is so incredibly fresh and lifted but also lightly structured, tapering off like taking that first bite of a perfectly ripe yellow apple. What a fun wine. The Zibibbo in Pithos is a dry Muscat of Alexandria (known on Etna as Zibibbo) that's vinified in amphora. Drink 2022 - 2025.
91 Points
Eric Guido - Antonio Galloni's Vinous (November 2021)