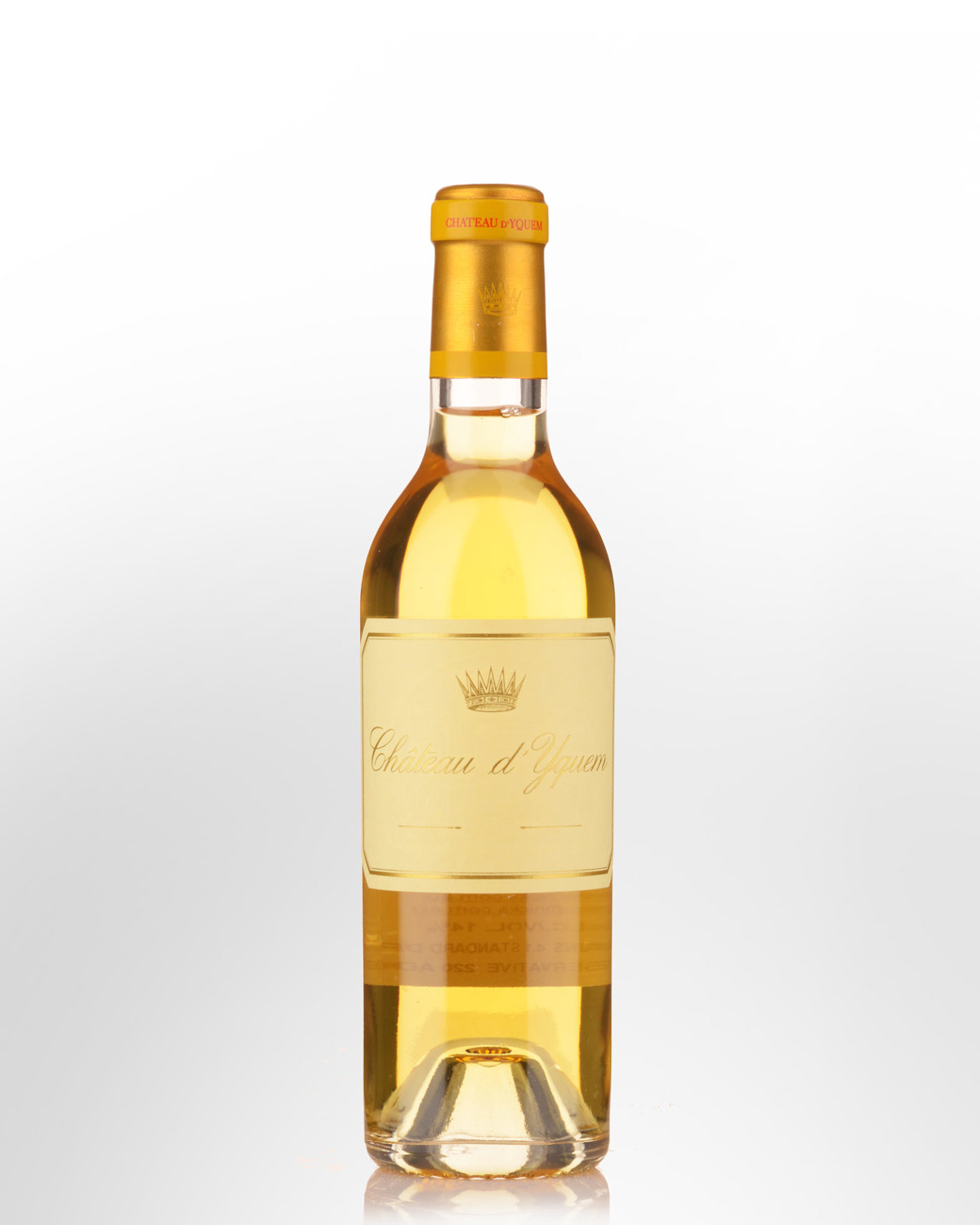 2019 Chateau d'Yquem (375ml) Pre-Arrival Offer
Sauternes, Bordeaux,
FRANCE
As the only Sauternes property classified as Premier Cru Superieur, drinking a bottle of Chateau d'Yquem is an experience unlike any other. Situated in the epicentre of prime sweet wine production in France, their unique position and wealth of soil profiles allows d'Yquem to produce wines of enormous complexity with consistent accumulation of botrytis often in years when others struggle.
2019 was by no means an easy vintage, with warm and dry conditions for much of the season punctuated by a deluge in late July that helped push along ripening, and rain towards the end of September that stimulated the all-important botrytis development. Harvest was mainly conducted over a very short five day window in the middle of October.
Other Reviews....
Owners LVMH took the decision to delay the release of the 2019 Yquem until spring 2022. It was tasted with winemaker Sandrine Garbay in London. After the summer drought when Sauternes received just 2.5mm of rain until 26 July, that day saw a 112mm deluge that replenished underground reserves and gave ripening the push it needed. Dry and warm conditions prevailed throughout September when there was no sign of botrytis infection. That was finally provoked by 38mm of rain between 21 and 25 of September, followed by warm clement weather. After minor picking of Sauvignon Blanc on 7 of October, the main harvest began in earnest on 10 October. Pickers worked over the following five days, including Sunday. Time was of the essence because, as forecasts predicted, the weather suddenly changed on 14 of October with 40mm or rain. After that, the picking teams skirted between showers between 17 and 22 of October, though by now the fruit had begun to deteriorate. Therefore, the key aspect of this Yquem is the extremely tight picking window. The final blend contains 138g/L residual sugar, which is slightly less than the previous vintage, with 5.5g/L total acidity and 14.4% alcohol. Tasting the 2019, I noticed that it has a slightly paler hue compared to recent vintages (though I never read too much into the colour of young Sauternes.) For certain, it has a highly-aromatic bouquet that is beguiling in purity, enticing aromas of honeysuckle and saffron, soon joined by camomile, white flowers and orange blossom. It has wonderful delineation and gains intensity with aeration. The palate is supremely well-balanced with fine bead of acidity. Very harmonious and armed with just the right amount of viscosity, this Yquem is surprisingly understated at first but gains presence, offering irresistible flavours of layers of honey, lemongrass, lemon thyme and orange pith. Yquem is so tempting in its youth, but I feel that this vintage will repay those with the nous to cellar for at least a decade. Drink 2032 - 2080.
98 points
Neal Martin - Vinous
The 2019 vintage of Château d'Yquem has the highest proportion (45%) of Sauvignon Blanc in any modern Yquem. The Sauvignon Blanc adds to the freshness, acting as a great balance to the succulent, sweet and voluptuous palate. Intense peach and apricot, combined with lemon and orange zest, make this highly appealing to drink right away – an ideal vintage with which to start Yquem's 'lighthouse' project. However, it would be a shame not to give this 10+ years maturation to see how it develops. Very well, I suspect. The growing season was both warm and wet, with mildew a big threat. After a mostly dry September, 40mm rain came at the end of the month, leading to a very short harvest window. All of the Yquem grapes were picked in two tries within a one-week period. Residual Sugar: 138g/L. Drinking Window 2025 - 2060.
97 points
Andy Howard MW - Decanter
A beautiful wine, that I describe as showing 'Clear push and pull between acidity and lusciousness from the first moments'. A higher percentage of Sauvignon Blanc than in a typical year, showing in sculpted gun smoke and white truffle on the opening beats. Fresher flavours continue with lemongrass and lime zest, broadening out into luscious mango, grilled caramel, pineapple and brioche, and a welcome edge of bitterness on the finish with mandarin peel and oyster shell salinity.
97 points
Jane Anson
Conditions of Pre Arrival Offer:
There is no minimum order unless stated.

All wines are 750ml unless indicated otherwise.

Once received, all orders will be confirmed with suppliers and then an invoice issued - payment will be due on receipt of this invoice.

The wines are being collected and shipped in refrigerated containers and are due to arrive in October 2022.

Nicks Wine Merchants reserve the right to pass on any changes in Government duties and taxes and delivery charges from the date of order to the date of final delivery of the wine.

Errors and omissions excepted.

Delivery charges may apply - these can be determined by visiting the Freight Rates page.