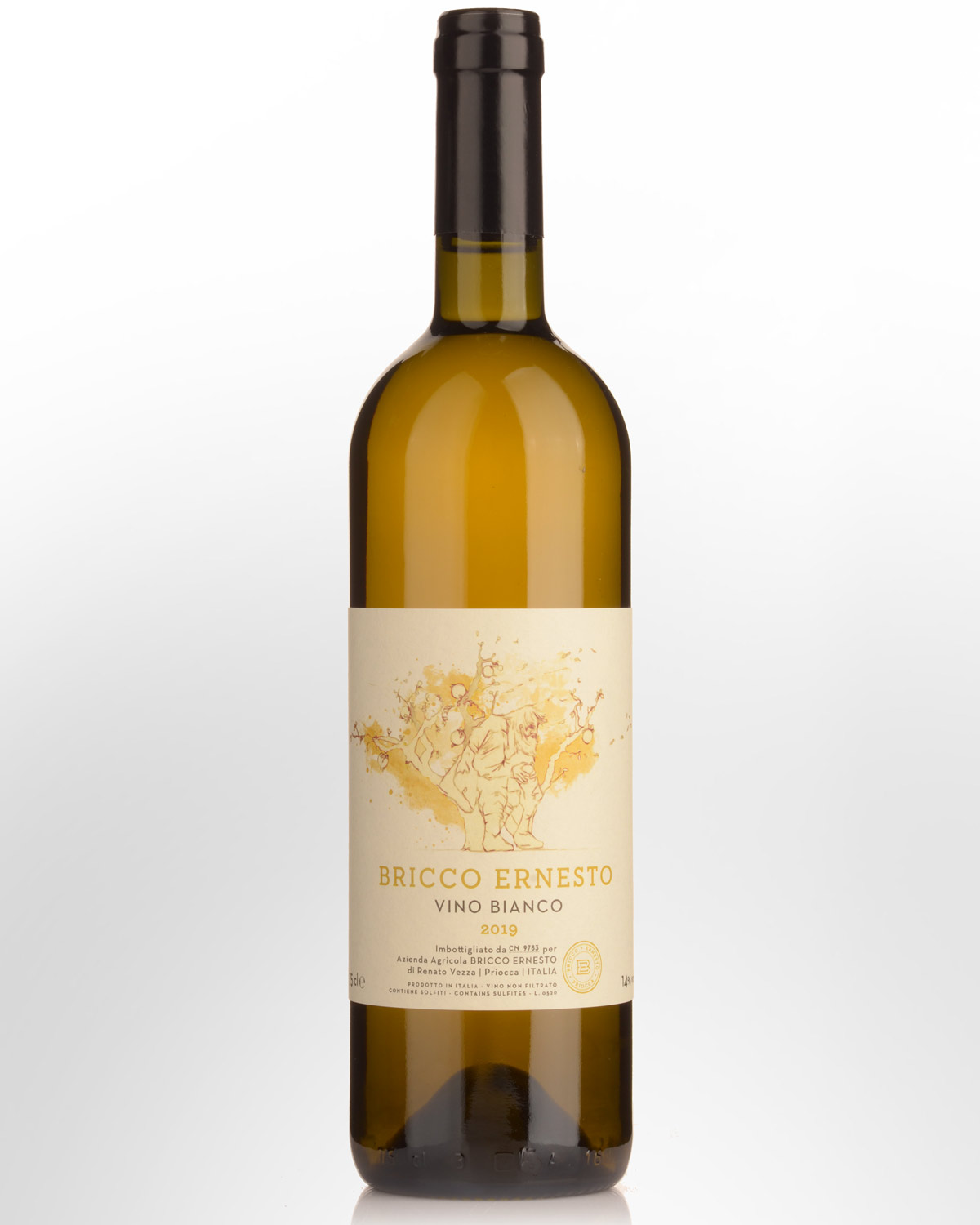 2019 Bricco Ernesto Vino Bianco
Bricco Ernesto company was born in the small village of Priocca in Roero, Piedmont, and is run by one of the most talented and driven vignerons in the region; Renato Vezza. Along with his partner, they juggle multiple-part time jobs in their quest to maximize the potential of this land which has been farmed sustainably since the 1990's. The cellar is as stripped down as they come, with just a few cement tanks and a small collection of barrels. That's pretty much it.
With the 2019 vintage Renato has produced a small amount of Arneis for the first time. However, the Bricco Ernesto Bianco is not an Arneis as you normally know it. 100% Arnies that is macerated and fermented in wood for 100 days before aging for 6 months in Amphora and then 6 months in bottle. By no means an aperitif wine, but a multi-layered, deep, complex wine with aromas of honey, beeswax, stone fruit and herbs, with texture, medium body and length. A truly tiny 800 bottles only made in this first vintage.
Other Reviews....
I thought this was going to be another Piedmont bianco, and then saw the colour and thought 'Oooh good!. It's (Roero) Arneis that spends a whopping 100 days on skins in old wood, then goes into anfora. 800 bottles produced.
Orange, waxy, nutty, spicy, dried herb, floral, stonefruit. Chewy but fresh. A lot of grip, but a wholesome feel to the tannin, if that makes sense. Long and spicy. Really good skin contact white here. I never decided on 94 or 95 points. Either way. Drink 2021 - 2027.
95 points
Gary Walsh - The Wine Front