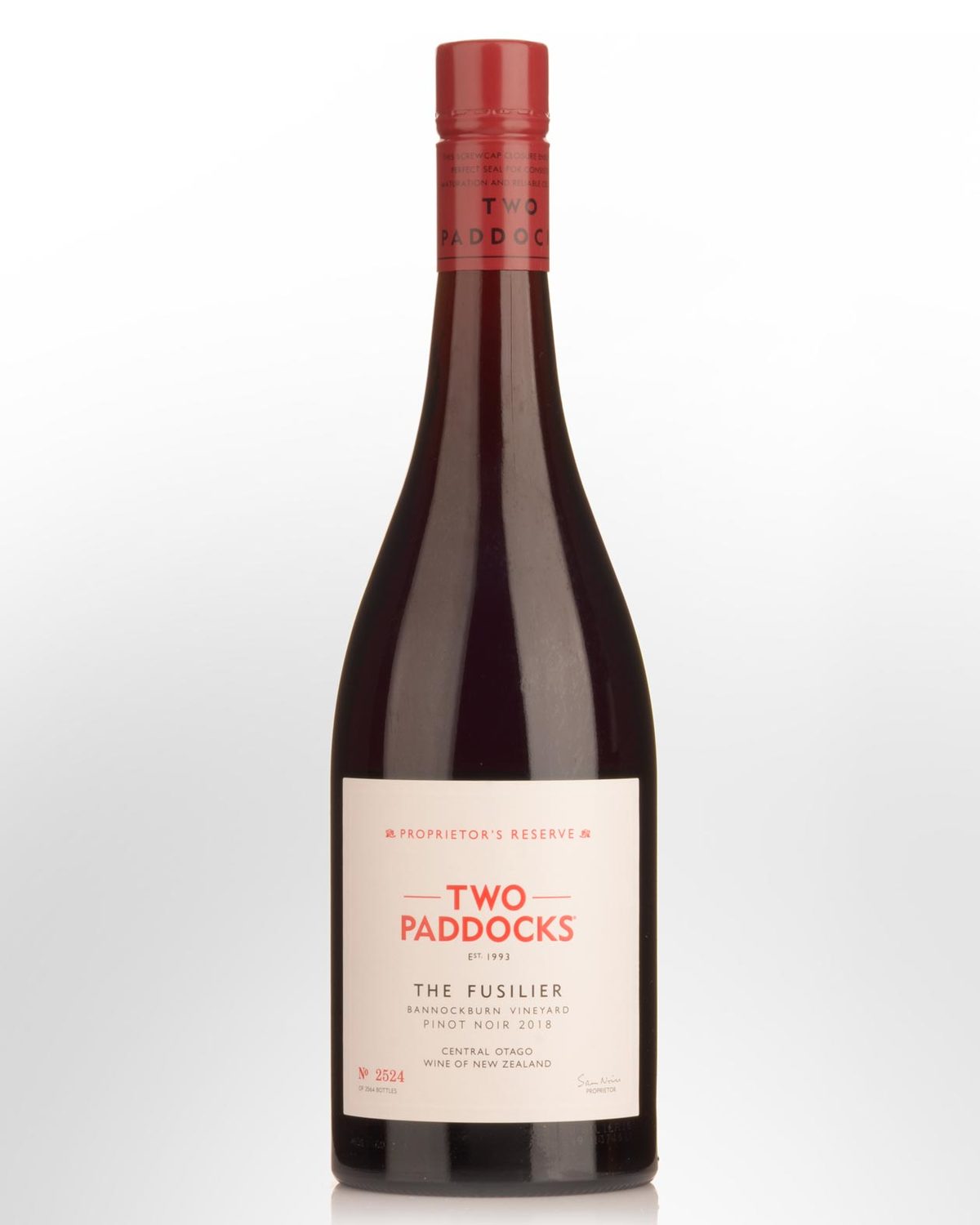 2018 Two Paddocks Proprietors Reserve The Fusilier Pinot Noir
Central Otago,
NEW ZEALAND
While actors venturing into the world of wine is not a new occurrence, Sam Neil's Two Paddocks venture is perhaps more of a love affair than most. Sam is a humble man with farming in his blood, and is happier talking about his farm and winery than his acting career, and it's perhaps a welcome diversion that keeps him grounded. After starting out intending to produce a decent wine to serve to family and friends, the venture is aiming high with the hope of making the finest Pinot Noir in the country.
The Fusilier Vineyard is named in honor of Sam's father, Major Dermot Neill, a soldier in the Royal Irish Fusilier Regiment for twenty years before returning home to Dunedin, New Zealand, where he ran the family Wine & Spirit business, Neill & Co. Planted entirely in 2000, The Fusilier is 5.6 hectares of pinot noir, on rolling northerly facing terraces at the western end of Felton Rd and bordered by the vineyard of the same name. Soils on the terraces consist of deep alluvial fans, which are made up of varying depths of silt, sand and gravel layering all derived from mountainous raw schist parent material.
Other Reviews....
Fresh aromas of red cherries and red-plum pastry here. This has very attractive, alluring style. On the palate, it has a very smoothly honed feel with rich red cherries, delivered in smooth and succulent mode. Long and silky finish, bathed in supple, ripe red-cherry flavors. From organically grown grapes.
96 points
JamesSuckling.com