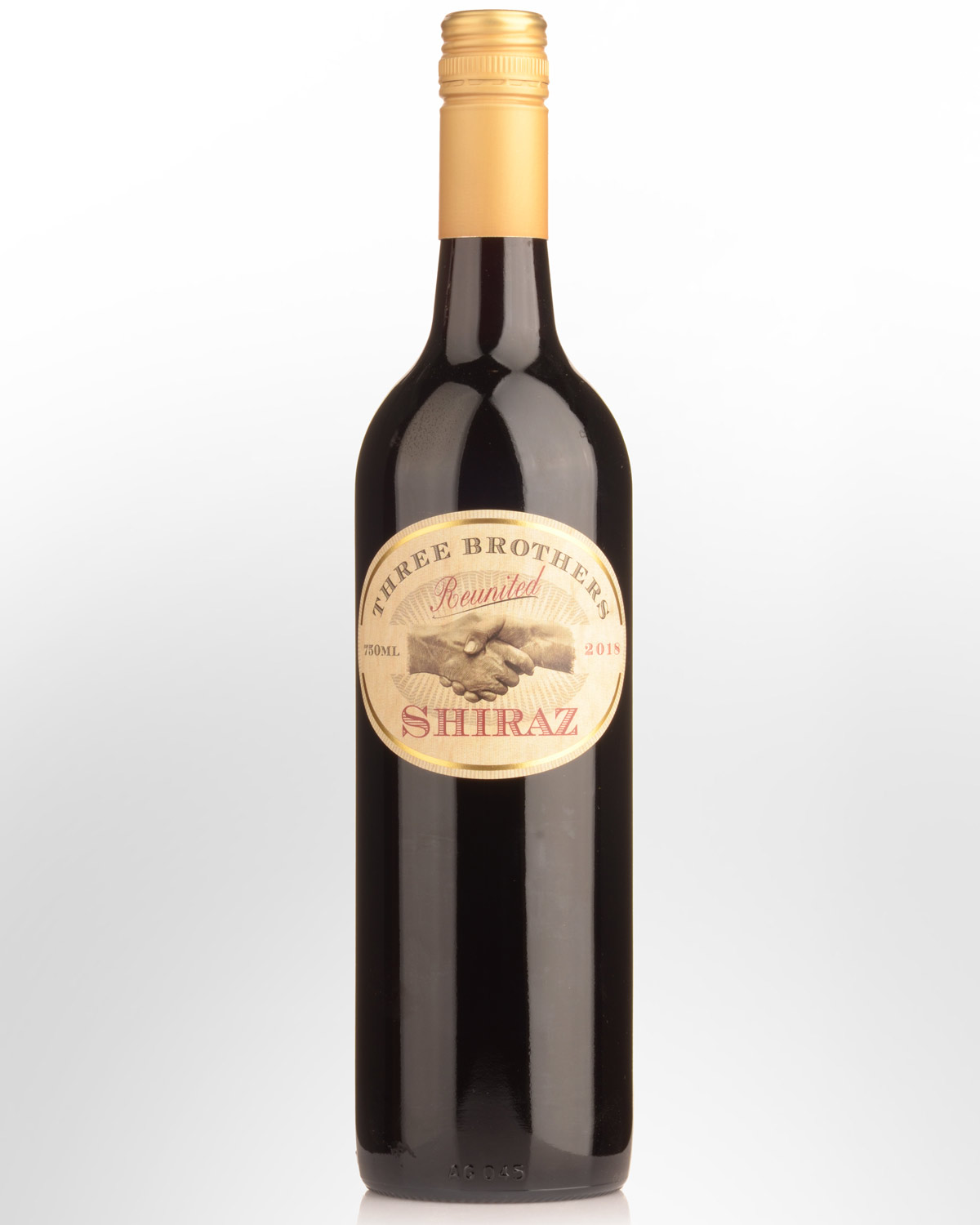 93
2018 Three Brothers Reunited Shiraz
South Australia,
AUSTRALIA
Cellar:
Drink now - 5 Years (2022-2027)
It's a rare achievement in this industry for a wine to maintain its price point for more than 15 years without sacrificing quality, even more so when it's priced under $10. But the Three Brothers Reunited Shiraz has done just that. Most new labels (particularly in the sub $20 category) start with a bang and over deliver in the first couple of vintages in an attempt to win new customer's loyalty. However, in follow up releases they often stretch expectations of quality in order to meet increased demand. Gradually the brand fades away as customers are disillusioned with what's become a lesser wine. Three Brothers, on the other hand, has made quality and consistency its number one priority, only gradually increasing production while growing a very loyal customer base that's made this our top selling red for nearly 20 years. Further testimony to this label's commitment to quality was demonstrated by the fact that no wine was produced from the difficult 2011 vintage - the challenging conditions simply didn't offer fruit to meet the label's required standards.
Delivering killer value year in year out, the 2018 vintage is one out of the box, featuring a level of depth and concentration that belies it's $10 price tag.
Deep black core with a dark red black tinged hue. Leaping from the glass is a combination of spicy dark plum and liquorice scents followed by some ripe blackberry, subtle vanillin earth and pepper notes. The richness and weight alone make this a highly attractive proposition but then add depth and a polished feel to the equation and we have a super buy on our hands. Dark plum, liquorice and dark cherry fruits fill the mouth with notions of spicy vanilla, earth and pepper also chiming in.
Possessing velvety tannins and a generous texture, the lengthy finish surpasses all expectations of a $10 wine.
Drink over the next 4-5 years.
Alc. 14.5%