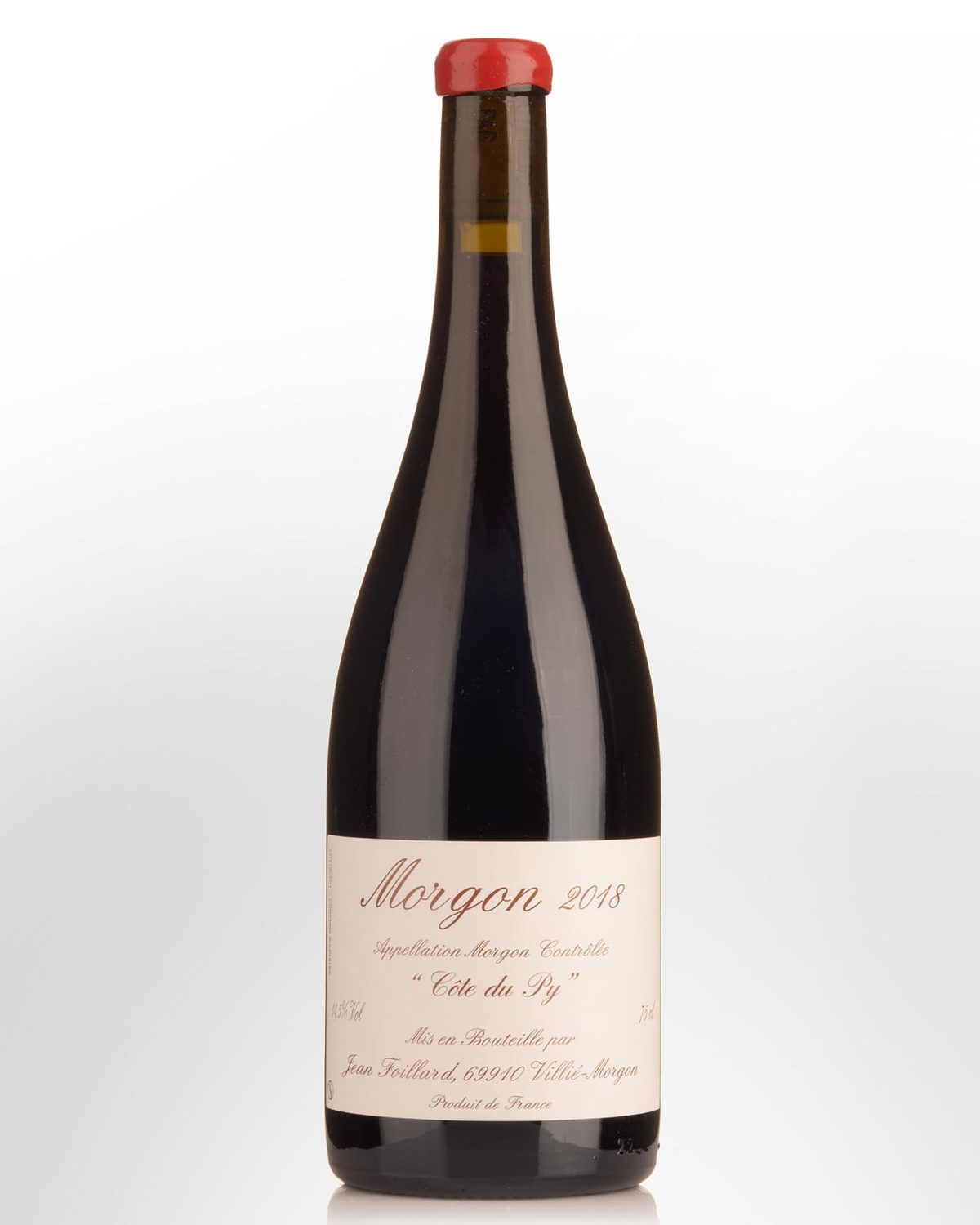 2018 Jean Foillard Morgon Cote du Py
Jean Foillard is a fervent supporter, like Marcel Lapierre, of the natural wine growing and making methods of the legendary Jules Chauvet. This includes keeping whole clusters of grapes in vats for 2 to 3 weeks at a low temperature before fermentation, using only natural yeast, no pumping, no fining and no filtration. Furthermore he ages his wine in barrels brought from the Domaine de la Romanée-Conti..... the results are sublime. He is a cult wine hero amongst the very many young, free-spirited vignerons in France who are now looking back to nature to make fine wine.
Morgon from Foillard shows wonderfully fresh, pure aromas of cherries and blackberries combined with a haunting, otherworldly complexity that is distinctly Foillard. The word diaphanous is perfect to describe the aromas of his wines; you can almost smell through them. In the mouth, again there's a wonderful transparency. Crunchy, fresh fruit is complemented by a satiny, silky structure and some delicate spice. Elegant, soft, smooth and pure, in many ways these wines have more in common sensually with Chambolle-Musigny than regular, 'run of the mill' Beaujolais. A must try wine for wine lovers who have not yet discovered this treasure of 'true' Beaujolais.
Other Reviews....
This is opulent and vivid with loads of fresh blackberries and black cherries and hints of cedar and walnuts. Plums, too. So perfumed and flavorful, yet it remains fresh and creamy-textured with a long, persistent finish. A beauty. One of the best wines I have ever had from here. Drink now or hold.
96 points
jamessuckling.com
The 2018 Morgon Côte du Py is showing very nicely, offering up a classy bouquet of raspberries and plums, mingled with hints of orange rind, violet and cardamom. Medium to full-bodied, deep and complete, with a fleshy but elegantly understated core and an expansive finish. Impressively integrated—indeed, it was only after spending half an hour with the bottle that I noticed that it's labeled at 14.5% alcohol—with powdery tannins and succulent balancing acids, it's another fine rendition of this iconic cuvée.
94 points
William Kelley - Wine Advocate (May 2020)