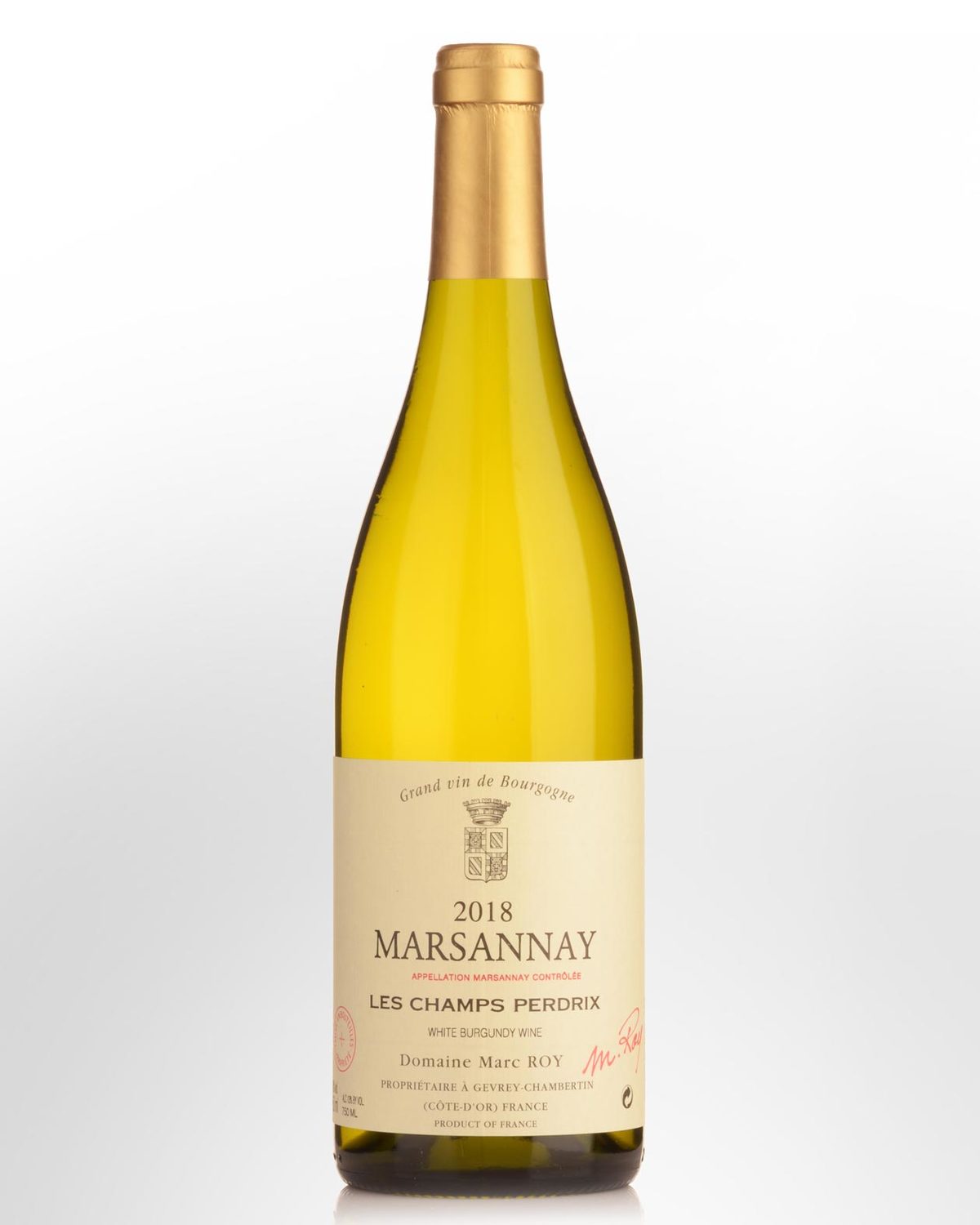 2018 Domaine Marc Roy Marsannay Blanc Les Champs Perdrix Blanc
The Roy family has been cultivating grapes for four generations and in 1982, they began bottling their own production to fulfil their passion. With much effort and an acute focus on further enhancing their wines, Marc and his daughter Alexandrine bought a few more blocks of vineyards to increase the size of the Domaine to four hectares. In 2003, Alexandrine took over the Domaine with the intent on further raising the bar. Gradually, she reduced the yields, to produce fewer but better grapes with greater concentration of flavour. The vineyards are grown organically, strictly maintained, with great attention to detail.
The Domaine is composed of 3.5 hectares of Pinot Noir for four different cuvées. Domaine Roy is also producing a Chardonnay grown on a stunning half hectare vineyard located in the village of Marsannay called "les Champs Perdrix".
Other Reviews....
Hints of the exotic sit atop the aromas of straw, petrol and yellow and white orchard fruit. There is both good detail and vibrancy to the lightly stony middle weight flavors that conclude in a clean, dry and delicious finale. This isn't elegant; indeed it flirts with rusticity, but it is refreshing and a wine that should be enjoyable young.
88 points
Allen Meadows - Burghound
The 2018 Marsannay Blanc is showing remarkable freshness for this hot year. As always, the nose offers delicate, cool fruit with hints of exotic orchard fruits – lovely white peach – and furthermore a good mineral backbone. I like the white Marsannays, and they tend to support the rich vintages very well. The Domaine Marc Roy plot is in the Marsannay Les Champs Perdrix located in the southern end of Couchey, at the top of the slope.
87-88 points
Steen Öhman - Winehog