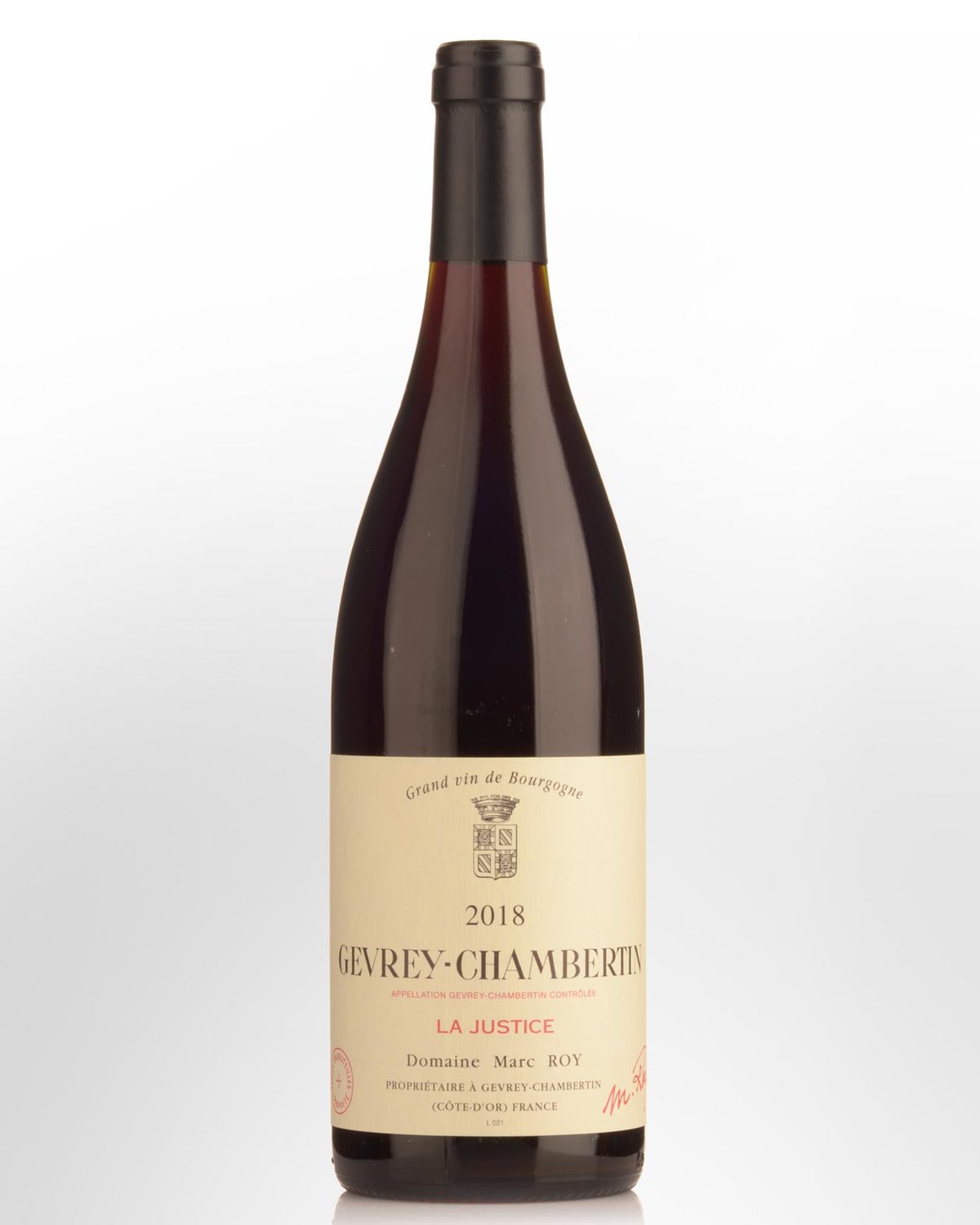 2018 Domaine Marc Roy Gevrey Chambertin La Justice
The Roy family has been cultivating grapes for four generations and in 1982, they began bottling their own production to fulfil their passion. With much effort and an acute focus on further enhancing their wines, Marc and his daughter Alexandrine bought a few more blocks of vineyards to increase the size of the Domaine to four hectares. In 2003, Alexandrine took over the Domaine with the intent on further raising the bar. Gradually, she reduced the yields, to produce fewer but better grapes with greater concentration of flavour. The vineyards are grown organically, strictly maintained, with great attention to detail.
The Domaine is composed of 3.5 hectares of Pinot Noir for four different cuvées. 'La Justice' cuvée – named after its climat that Alexandrine bought in 2010 – produced its first vintage as recently as 2011. La Justice is located in the northeast part of Gevrey-Chambertin. The most recently released vintages of La Justice and Clos Prieur are so exceptionally made, that most wine critics consider them to be of a Premier Cru standard.
Other Reviews....
A slightly fresher and higher-toned nose speaks of red currant, raspberry, violet and soft wisps of spice and earth. The sleek, vibrant and seductively delicious middle weight flavors possess better precision if not quite the same density and power, all wrapped in a balanced and lingering finish. This too is a quality Gevrey villages built around finesse.
89 points
Allen Meadows - Burghound
La Justice is the vineyard located just behind the estate. This is a somewhat more expressive wine: lovely and effortless fruit, red and dark cherries are twinkling in the bouquet – a delightful fruity nose. Fruit fresh – hints of pomegranate, red and black currant. It has delightful freshness with a lovely saline minerality … a hedonistic treat!
88-90 points
Steen Öhman - Winehog