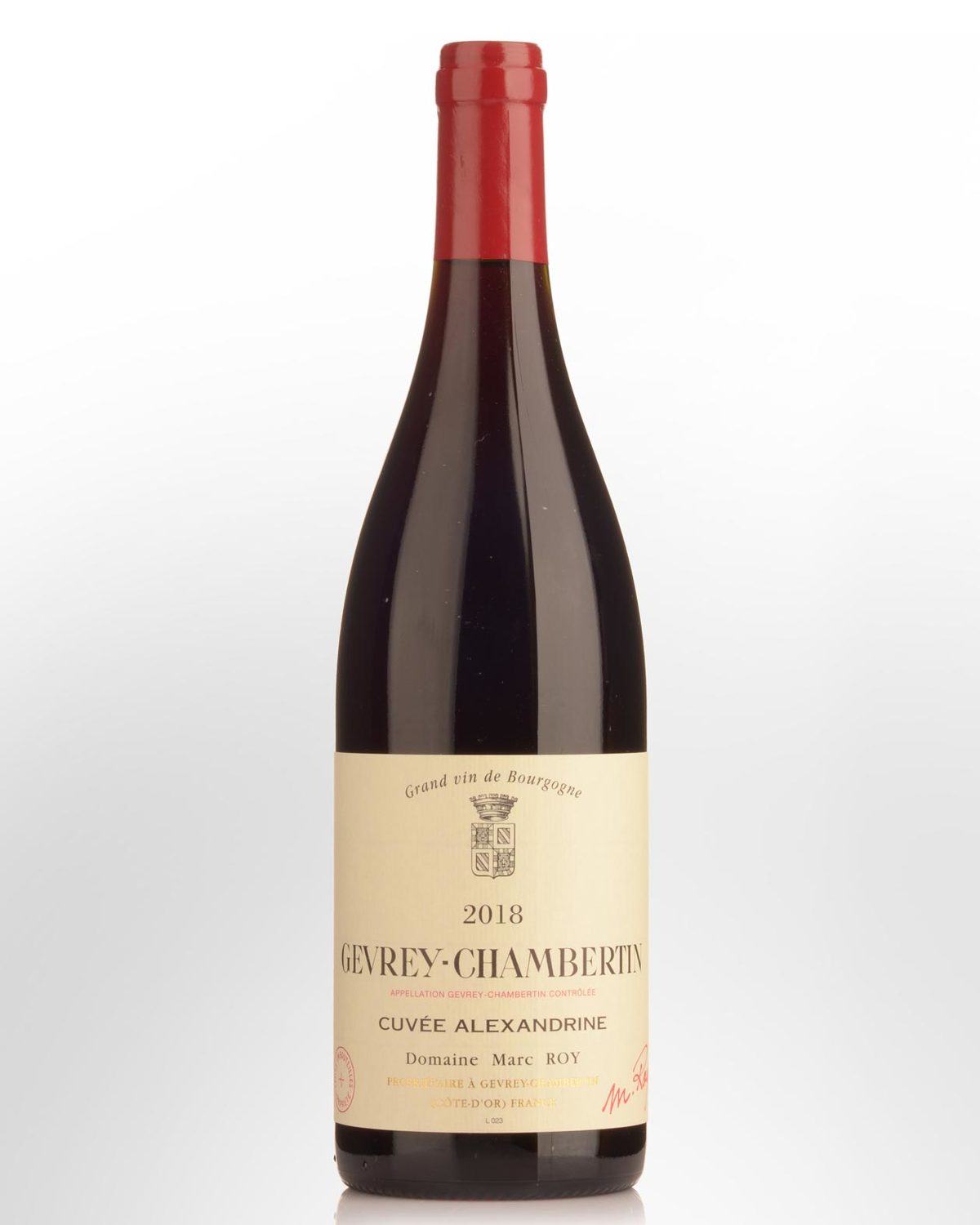 2018 Domaine Marc Roy Gevrey Chambertin Cuvee Alexandrine
The Roy family has been cultivating grapes for four generations and in 1982, they began bottling their own production to fulfil their passion. With much effort and an acute focus on further enhancing their wines, Marc and his daughter Alexandrine bought a few more blocks of vineyards to increase the size of the Domaine to four hectares. In 2003, Alexandrine took over the Domaine with the intent on further raising the bar. Gradually, she reduced the yields, to produce fewer but better grapes with greater concentration of flavour. The vineyards are grown organically, strictly maintained, with great attention to detail.
The Domaine is composed of 3.5 hectares of Pinot Noir for four different cuvées. The cuvée "Alexandrine" was created in 2005 to showcase Alexandrine's talent. She selects the grapes over six of her favourite plots of vineyards. She is only taking the grapes that are "millerandées" meaning the grapes that are naturally smaller and concentrated. It requires a doubly long selection process and twice as many locations to create this cuvée with Grand Cru complexity, sans the Grand Cru price tag.
Other Reviews....
This is reserved to the point of being almost mute and the nose requires aggressive swirling to reveal the liqueur-like aromas of plum, spice, newly turned earth and a hint of wood. There is outstanding intensity and mid-palate density to the succulent medium weight plus flavors that culminate in a youthfully austere finish that is at once quite firm yet racy. While the prior wines should drink reasonably well after only a few years of cellaring, this beauty will require a bit more patience. Highly recommended.
92 points
Allen Meadows - Burghound