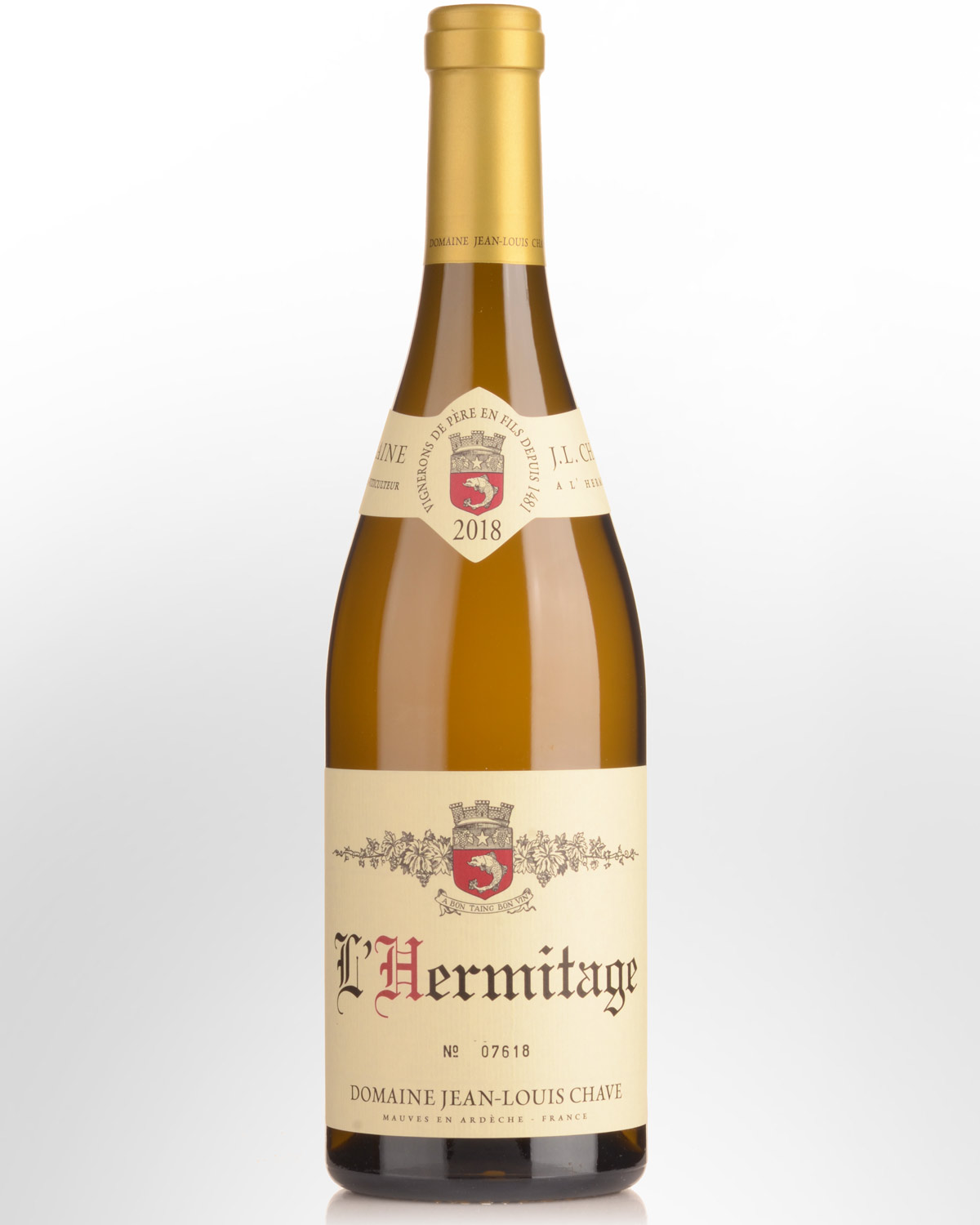 2018 Domaine Jean Louis Chave L'Hermitage Blanc
Hermitage, Northern Rhone,
FRANCE
Domaine Jean-Louis Chave represents one of the longest examples of vinous lineage in the world, with the family making wines in the area since 1481. Now under the guidance of Gerard Chave and his son Jean-Louis, the pair draws on five centuries of expertise to craft each of their wines. While known for the enviable collection of prime plots on the hill of Hermitage, their other main skill is in precise blending each year to best express the region and vintage. The backbone of their red Hermitage is sourced from the steep, granite slope of the Les Bessards cru, and is essential for making the finest red each year. Likewise, the base for Chave's heroic Hermitage Blanc is the plot of century-old Marsanne vines in their Péléat monopole, which provides rich and intense fruit without heaviness.
Other Reviews....
Chave's 2018 Hermitage Blanc, now that it's been blended and bottled for over a year, smashed my already lofty expectations. Showing a wonderfully delicate and intricate nose of white flowers, toasted grain and white peach, it's also impeccably balanced. Full-bodied, rich and concentrated, it nevertheless comes across as almost weightless but with amazing presence and length on the palate. If you're fortunate enough to latch onto multiple bottles, open one now to experience this legend as a young wine, then try to hide the others deep in the cellar. Drink 2022 - 2045.
100 points
Joe Czerwinski - Wine Advocate (Jan 2022)
Tasted in components. #1) Rocoules Haut: A touch of iodine, smoky, mineral-accented orchard and pit fruits on the nose and palate. Chewy and precise, with no excess fat and a building mineral flourish. #2) Rocoules mid-slope: Taut and energetic in style, showing very good depth to its juicy Anjou pear, yellow apple and honeysuckle flavors. Plays richness off of energy with a steady hand. #3) Rocoules Bas: Nectarine, honey and floral qualities are sharpened by a suggestion of orange zest. Weighty yet precise, with a jolt of minerality adding back-end grip. #4) Peleat: Lively and precise, offering intense citrus, orchard fruit flavors, building iodine and smoky mineral nuances. Very long and tight, with a sexy floral nuance emerging steadily. #5) Peleat old vines: Deeply perfumed pear nectar and orange marmalade qualities on the nose and palate. Becomes livelier with a bit of air and shows fine delineation on the back half. These vines are at least 120 years old, Jean-Louis Chave told me. #6) Ermite: Emphatically mineral and precise on the nose, displaying vibrant Meyer lemon, white peach and floral qualities and a strong mineral overtone. Chewy and tightly wound, with superb depth, serious closing energy and repeating florality.
96-97 points
Josh Raynolds - Vinous
The thickness of the skins on Chave's old vine parcels is what gives this wine its unrestricted depth and intensity, as well as it s ability to age for a very long time. Aromas run from very pretty and floral, through peaches and lemons and into crushed and grilled nuts. The palate is such a textural essay with an attractively youthful and pithy shunt of tannin that underwrites a considerably long finish and long cellaring potential. Age and try from 2030.
96-97 points
JamesSuckling.com
I was able to taste the 2018 Hermitage Blanc from multiple barrels and tank, and I continue to think Jean-Louis fashions one of the greatest whites on planet earth. Gorgeous white flowers, honeysuckle, ripe quince, and toasted almond notes dominate the bouquet, and it has that rare mix of richness and opulence paired with incredible purity, freshness, and focus. It has a wealth of material yet also shows the vintage's more rounded, sexy style. Plan on drinking bottles on release and over the following 2-4 years or hold off for a decade. It's certainly in the same ballpark as the 2017.
96-98 points
Jeb Dunnuck