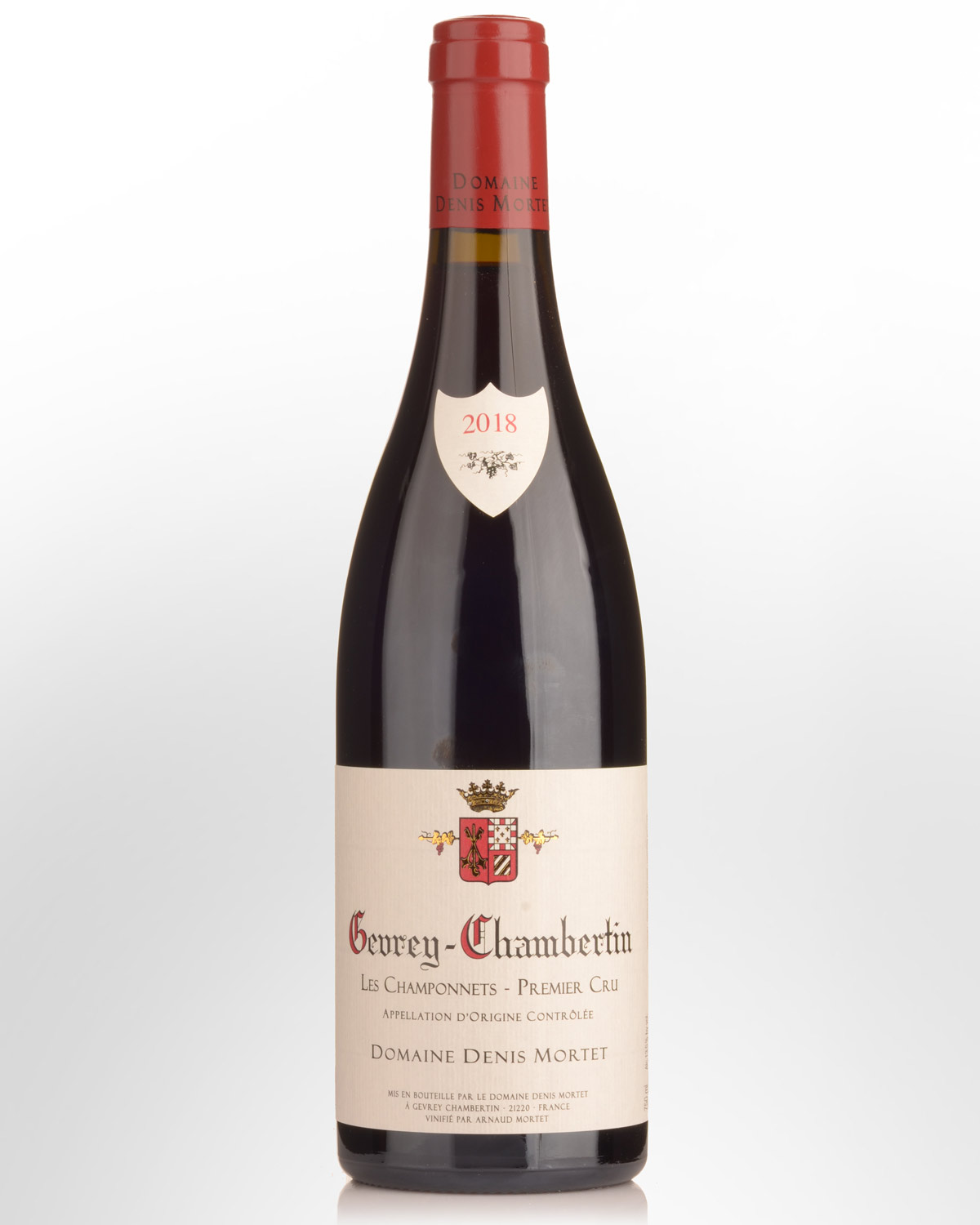 2018 Domaine Denis Mortet Gevrey-Chambertin Les Champonnets Premier Cru
A man of the vineyards, Arnaud Mortet is driven to produce perfect Pinot fruit from meticulously tended vineyards. He is without question one of the finest growers of the entire Côte and as great wines are the products of great fruit, it is no coincidence that he is producing some of the finest wines in Burgundy today. There is no doubt that the wines are more refined than those produced while his father was alive, yet they share the same intensity and potential longevity. Arnaud is continuing Denis' dream of producing more refined wines, openly getting closer stylistically to the wines of his uncle, Charles Rousseau, without sacrificing depth and intensity or consistency across the range.
Les Champonnets, situated on the same line as the Grands Crus and very near to Ruchottes-Chambertin, is tucked up high near the entrance of the Lavaux combe (or valley). Mortet's parcel here used to make up almost half of his Premier Cru bottling, and 2014 was the first year this parcel was vinified and bottled separately. It comes from a combination of very old vines (60-70 years old) and some younger, at around 30 years of age. The soil is deep, yet with a strong limestone component that shows through in the wine, which is rich and profound, with plush blackberry and floral fruit and loads of spice.