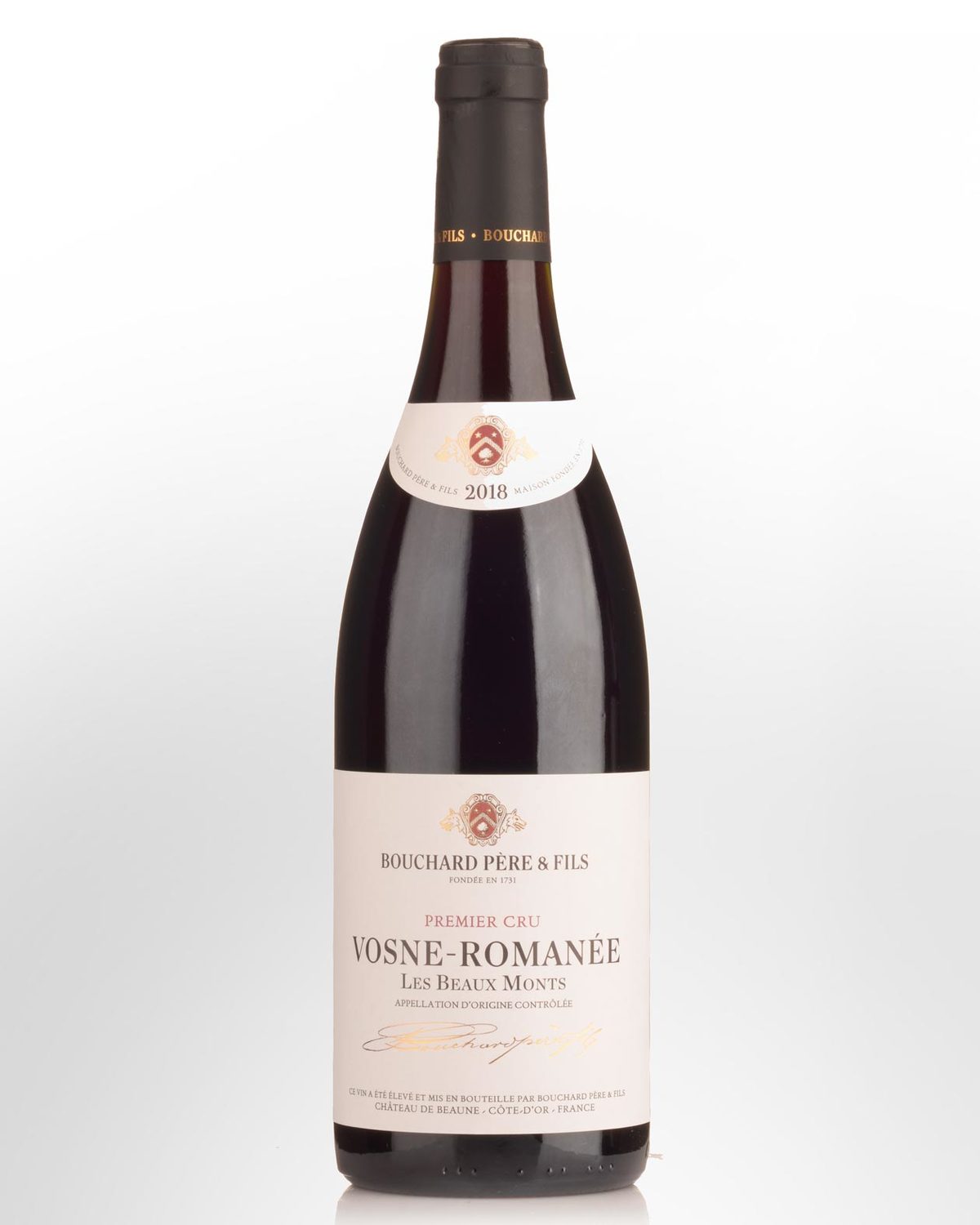 2018 Domaine Bouchard Pere et Fils Vosne-Romanee Les Beaux Monts Premier Cru
Founded in 1731 in Beaune by Michel Bouchard, Bouchard Père & Fils, is one of the oldest wine estates in Burgundy. In 1775, Joseph Bouchard acquired his first vineyards in Volnay in the famous "Les Caillerets" climat and started to develop the family's vineyard holdings. During the French Revolution, property belonging to the clergy and nobility was confiscated and put up for sale. Joseph's son, Antoine Philibert Joseph Bouchard, seized the opportunity to extend the family's vineyard holdings in Beaune including the famous "Beaune Grèves Vigne de l'Enfant Jesus." Over time, by acquiring various terroirs with great care and patience, Bouchard Père & Fils has built up a vast domaine in Côte-d'Or. Today the estate boasts 130 hectares of vines, of which 12 are classed Grand Cru and 74 classed as Premier Cru.
Included in the almost one hundred 'climats' or uniquely diverse vineyards represented by Bouchard is the Vosne Romanee premier cru vineyard Les Beaux Monts. Les Beaux Monts lies upslope and adjacent to Echezeaux and is separated from Richebourg only by the smaller Les Brulees. Its distinct personality comes from its more southerly exposure and its marl and clay soils.