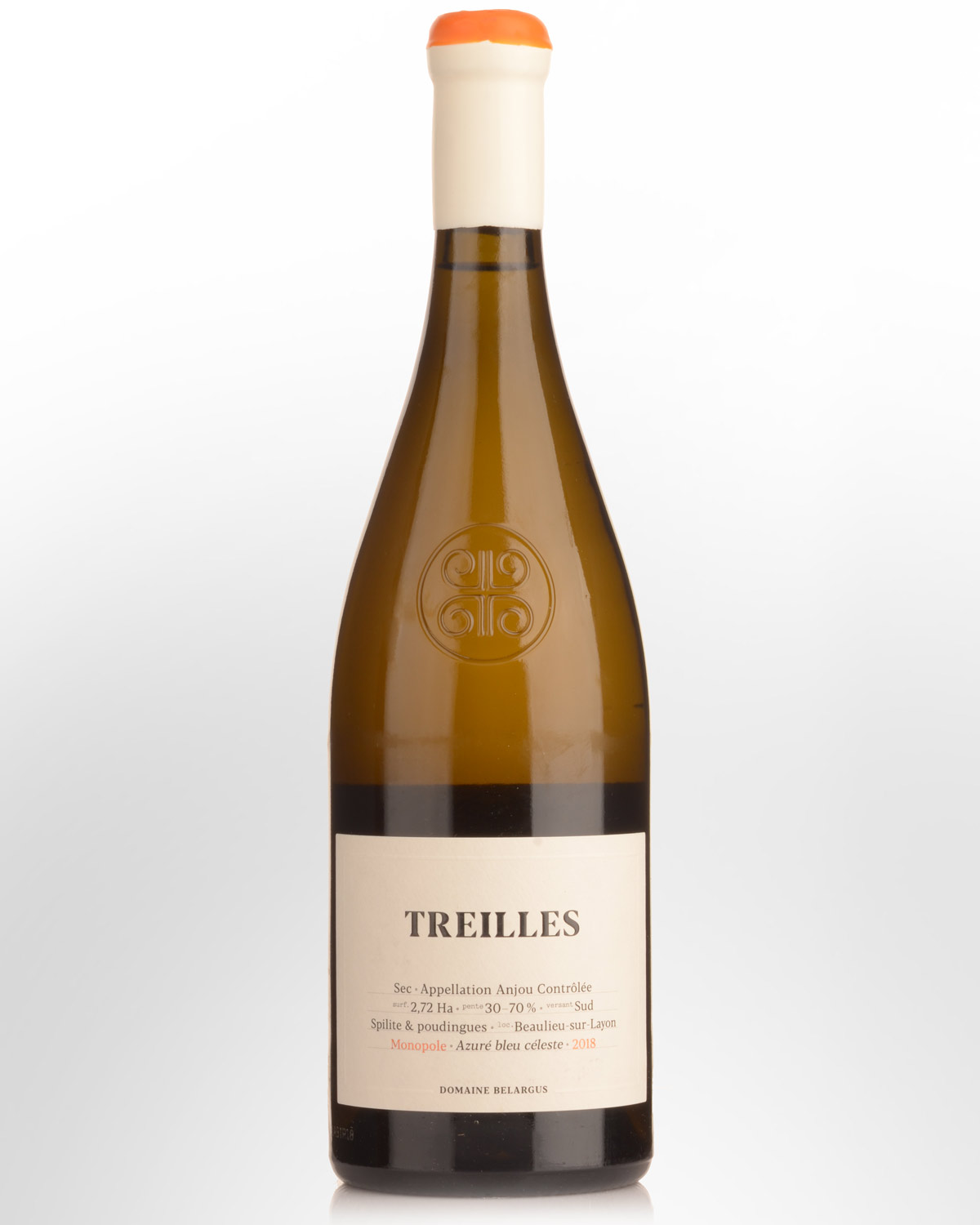 2018 Domaine Belargus Treilles Anjou
Domaine Belargus is the realisation of a dream by former Parisian investor Ivan Massonnat. While it was his love and respect for Burgundy that ignited his passion for wine, his family connection to Chinon opened his eyes to the potential of Chenin Blanc from the great terroirs of the Loire Valley. A chance encounter with retiring vigneron Jo Pithon lead the pair to meet at the foot of the legendary Coteau des Treilles vineyard one frosty morning, and the fate of each was sealed. Further acquisitions followed, including one quarter of Les Quarts in the historic heart of the Quarts-de-Chaume appellation, along with sites across the river in Savennières. This new estate is 100% dedicated to Chenin Blanc and celebrates the grape's versatility regarding terroirs and wine style. Ivan has installed a young team, and together they are currently converting to biodynamics, with a single-plot approach inspired by Ivan's first love: Burgundy.
Adapting their approach each vintage, the various plots are harvested at their optimum maturity at incredibly low yields of around 25 hectolitres per hectare. Fermentation occurs in barrel using indigenous yeasts, and can last from less than a month to more than a year, depending on each plot and the vintage characteristics. This is one of the most exciting new ventures in France today, and should appease lovers of high quality, terroir specific wines.
Other Reviews....
The south-facing 2.72-hectare monopole Coteau des Treilles in Rochefort was resuscitated at the end of the 1990s by Jo Pithon from Domaine Pithon, once famous for world-class noble sweet wines from the Coteaux du Layon. Abandoned after the war because of its 30% to 70% steep slopes, this south-facing hillside is based on "geological chaos," as Ivan Massonnat puts it. "The subsoils are made up of magmatic rocks, schists, pudding stone and ancient limestones. ... This plot is located in the heart of the Pont-Barré Natural Reserve, a heaven of biodiversity that has never known chemistry and is home to exceptional flora and fauna, observed as early as the 18th century by Angevin botanists."
I remember well my first visit here 17 years ago when I was deeply impressed by the vineyard and Jo's initiative to bring this grand cru back on the map of the Loire's finest vineyards. I have always adored Jo's wines from this cru, but the Belargus 2018 Anjou Coteau des Treilles seems to top everything that I have known from here. Intensely golden-yellow in color, the wine opens with a pure, refined and elegant yet intense and flinty nose of perfectly ripe yet fine fruits that intermingle with the schistous terroir as well as pastry and lemon/orange-scented fruit aromas. Filigreed and intense on the refined and elegant palate, this is a full-bodied, dense, intense and tensioned yet highly finessed and elegant Chenin with elderflower and orange blossom flavors at this early stage and a delicate tannin structure. The wine is rich and intense but always stimulating, with great finesse and elegance as well as long and juicy, wonderfully concentrated fruit. Everything is in great harmony, and any serious wine lover should at least taste this beauty. Drink 2030 - 2080.
97 points
Stephan Reinhardt - Wine Advocate (July 2021)
A monopole of just under 3ha, south-facing, with pudding-stone and arenite on spilite terroirs. A complex nose, rather Mediterranean in style, with notes of apricot, white peach, rockrose and iodine. The entry is mouth-coating, fleshy yet crystalline so the texture is fine-grained and perfectly balanced. A magical, elegant wine with excellent ageing potential. Drinking Window 2025 - 2045.
96 points
Yohan Castaing - Decanter