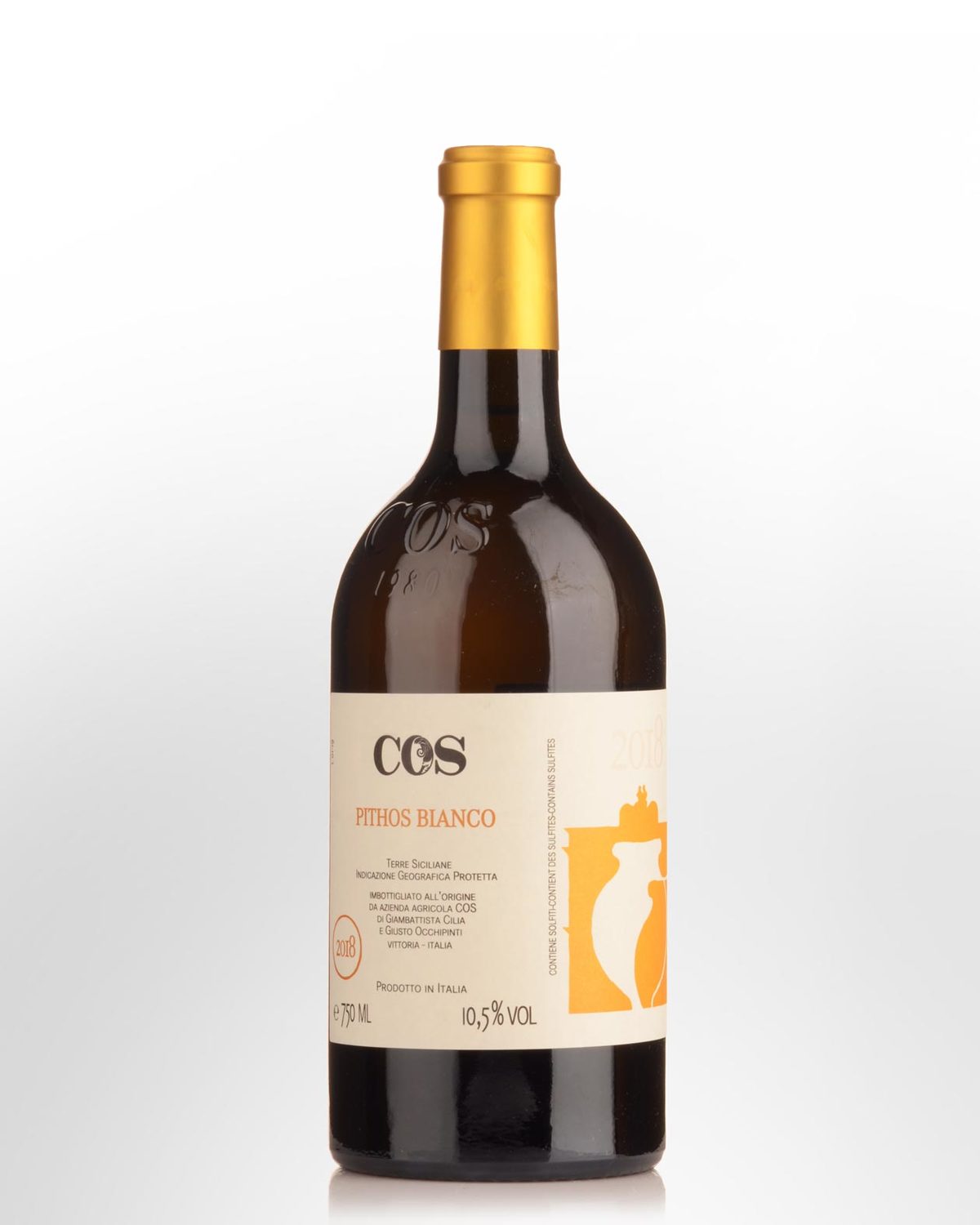 2018 COS Pithos Bianco
COS was founded in 1980 in the town of Vittoria, located in the south east of Sicily. Championing indigenous grape varietals since their inception, today they are one of the finest producers on the island.
Pithos Bianco is 100% Grecanico aged on skins in Amphora, resulting in a textural wine, with a lovely orange hue. COS have been key in the re-introduction of orange wine, produced in a historic way, but executed to perfection.