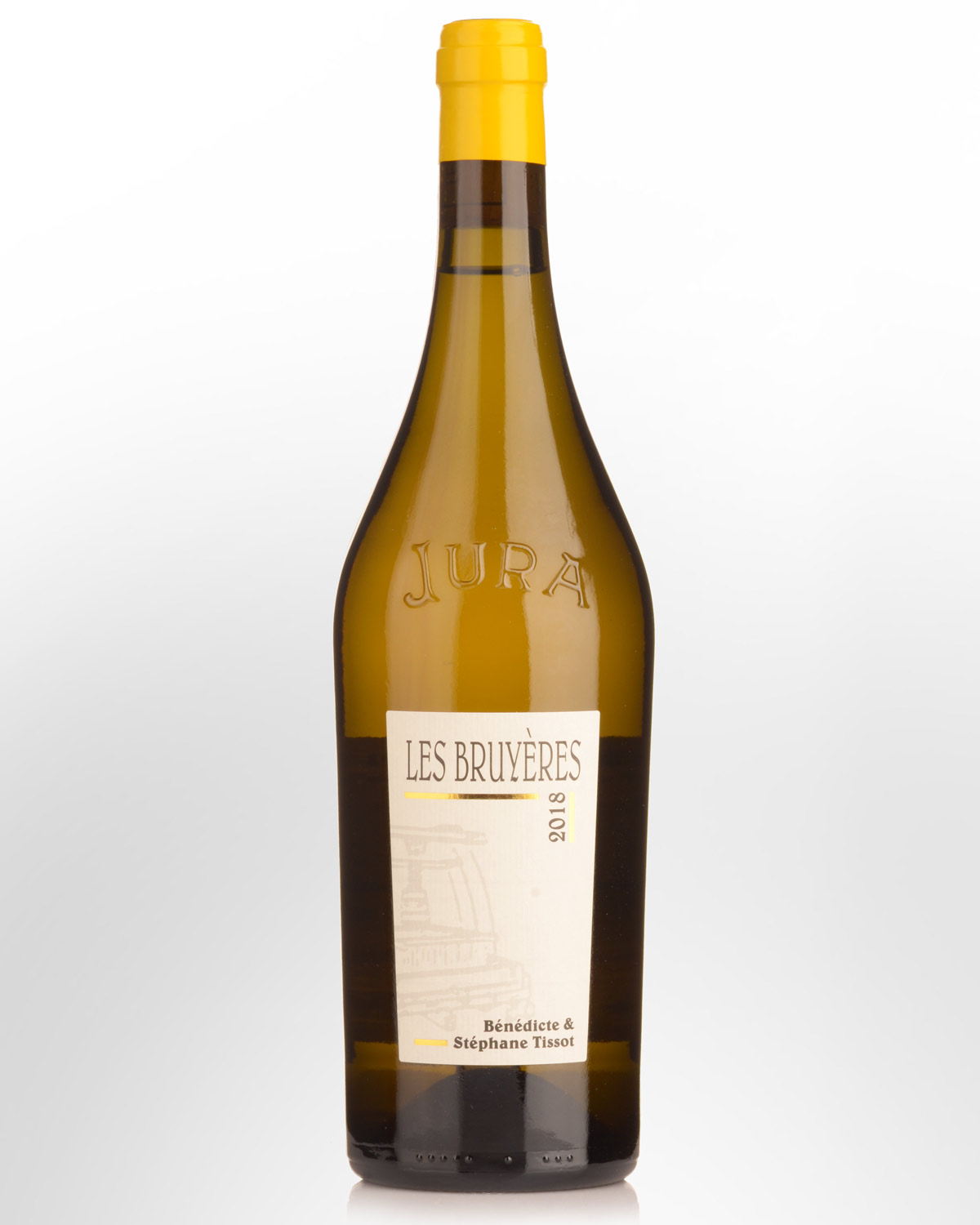 2018 Benedicte et Stephane Tissot Arbois Chardonnay Les Bruyeres
Stéphane Tissot is a tireless and vigorous promoter of individual sites and natural wines. He brings technological experience from his work in Australia and South Africa, and combines this with his ruthless yield reduction philosophy and very serious 'small batch' winemaking which is carried out as naturally as possible. Tissot plants mostly on clay and limestone, all sites are farmed biodynamically and yields are kept low, averaging only 30 h/l per hectare. Ferments are allowed to commence naturally and the still wines are bottled without filtration and little or no SO2 is added across the board. Vibrancy and fruit presence is a signature across all his wines. Given Stéphane is constantly experimenting and obsessively seeking improvements; he is at the forefront of the Jura revolution and produces terroir-driven wines of depth, intensity, interest and undeniable quality.
Les Bruyères is single south facing Arbois site planted on Triassic clay soils, with a rich vein of blue marl running through it. While the site is one of the warmest Stephane works with, the wines from here tend to maintain a firm backbone of structure and salinity that ensures harmony on the finish.
Other Reviews....
Big, bold year for wines, lots of heat, lots of volume, lots of everything. Bruyeres one of the great, great sites of Jura and a visionary decision to plant from Stephane Tissot. This and vin jaune from the vineyard are epic.
It's fragrant and full bodied but still manages to push an agenda of freshness and Jura 'saline minerality' through and through. Scents of sugar biscuit, ginger biscuit, green apple, preserved lemon, flavours pretty similar and a full salted biscuit finish. Lush texture, satiny though, succulent, puckers the palate with its saltiness and there's layers of flavour, mineraly things, harmonious ripe fruit and brisk acidity. It's such a complex, compelling, delicious wine. Kowtow at the throne. Drink 2021 - 2035.
96 points
Mike Bennie - The Wine Front