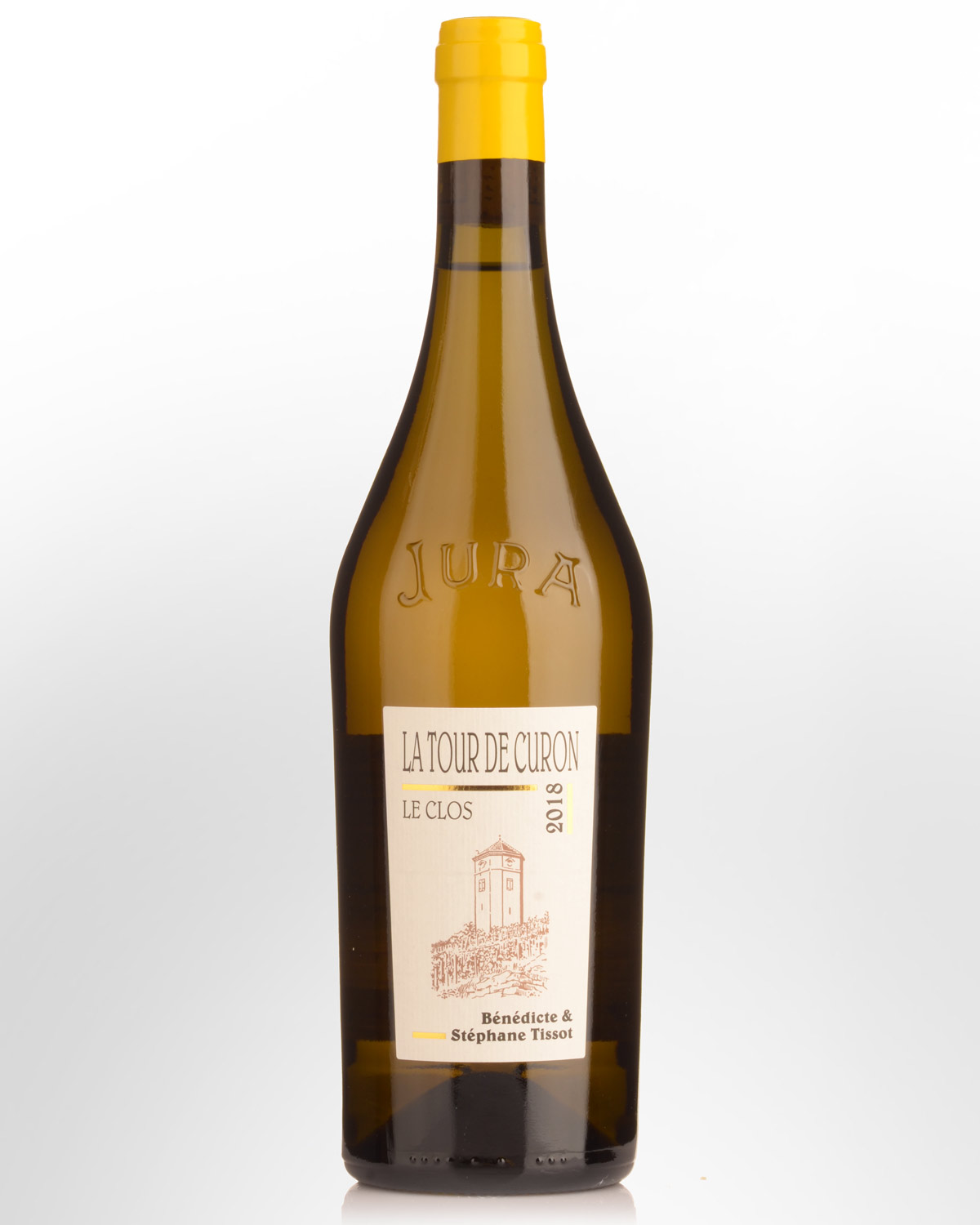 2018 Benedicte et Stephane Tissot Arbois Chardonnay Le Clos de la Tour de Curon
Stéphane Tissot is a tireless and vigorous promoter of individual sites and natural wines. He brings technological experience from his work in Australia and South Africa, and combines this with his ruthless yield reduction philosophy and very serious 'small batch' winemaking which is carried out as naturally as possible. Tissot plants mostly on clay and limestone, all sites are farmed biodynamically and yields are kept low, averaging only 30 h/l per hectare. Ferments are allowed to commence naturally and the still wines are bottled without filtration and little or no SO2 is added across the board. Vibrancy and fruit presence is a signature across all his wines. Given Stéphane is constantly experimenting and obsessively seeking improvements; he is at the forefront of the Jura revolution and produces terroir-driven wines of depth, intensity, interest and undeniable quality.
The Clos de la Tour de Curon comes from the Bajocien limestone soils that surround the tower in Arbois and the various plots are incredibly close planted, up to 27,000 vines a hectare in places. Like the rest of the single-vineyard Chardonnays, this wine is matured in barrel for two years before it was bottled.
Other Reviews....
The 2018 harvest in Jura has been described as 'quite warm' to 'very warm' though best producers have managed well and frankly, no hail and frost is pretty refreshing. Tour du Curon is arguably the best site in all of Jura for white grapes, indeed, one of the best chardonnay sites on earth.
A bold wine, distinct, powerful, strongly saline, very savoury, direct, satiny, exceptionally long and profound in its layer and layers and layers of flavour. Perfume is no slouch, all salted cashew, ripe stone fruits, apple, ginger biscuits and floral things, so lovely to sniff on and evocative of the region. There will be a conversation about alcohol (15.5%) but the wine holds it all in neatly, though you've got no wallflower here. So much verity to the season too. Phenomenal depth, incredibly impressive wine, moreish, compelling, complex, so packed with detail. A truly symphonic wine. Drink 2021 - 2030.
97 points
Mike Bennie - The Wine Front