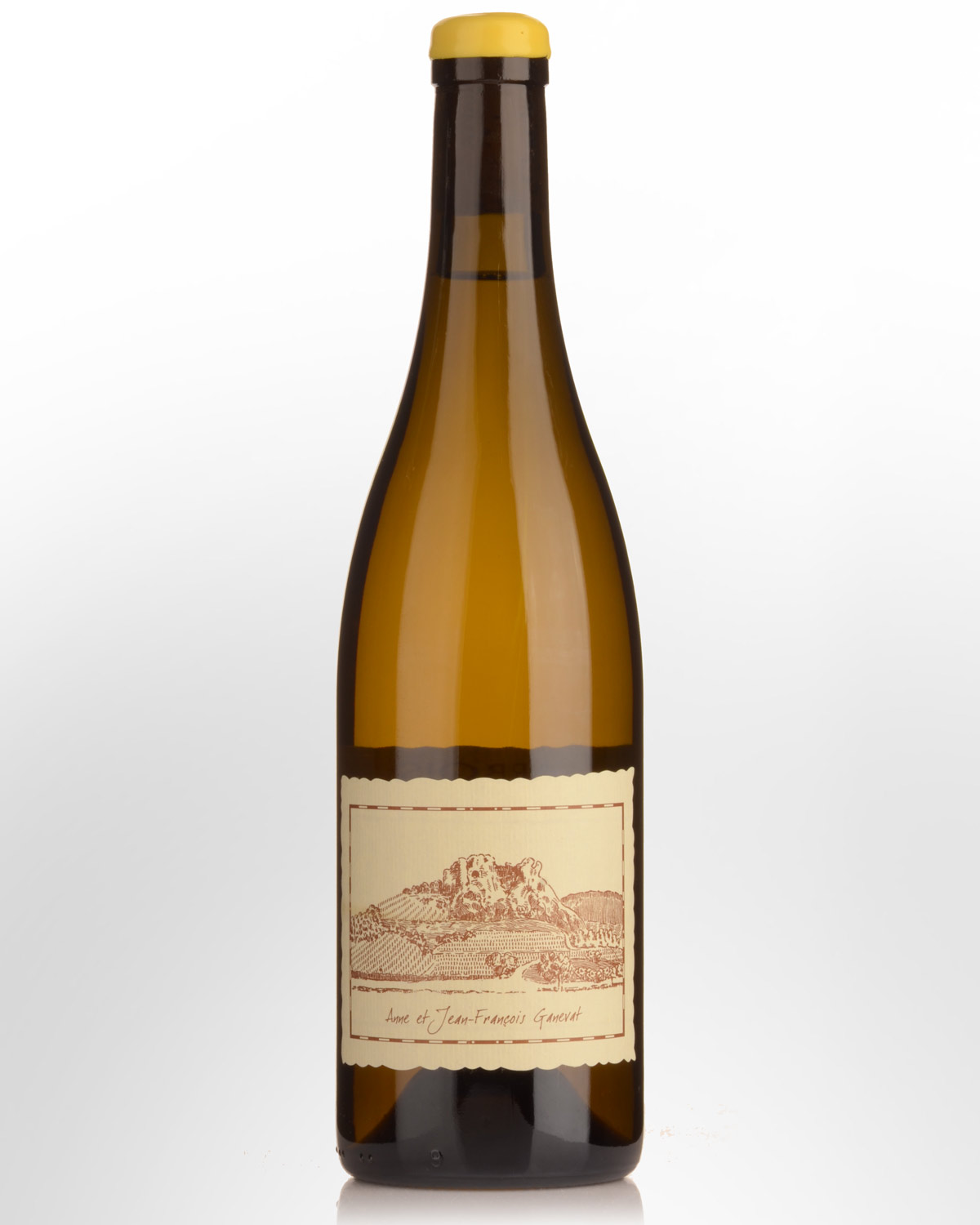 2018 Anne et Jean-Francois Ganevat Chardonnay Les Arces Cotes du Jura Blanc
La Combe; a tiny hamlet above the village of Rotalier is home to the larger-than-life "Fan Fan" Jean-François Ganevat. Jean-François came back to run the family estate in 1998 after ten years working Burgundy and he combines his passion for the Jura terroir – here ideal for Chardonnay and Pinot Noir - with a staunch defence of Burgundian techniques; low yields and most recently biodynamic methods for which he has now gained Demeter certification.
In addition to the 'Estate' wines there are, since 2013, a group of wines made from grapes purchased from around the region and in others, all are grown by their vigneron friends to their standards, so organic or bio-dynamically farmed and tended. They pay very high prices to get the quality they want. Each of these necogiant wine are made on the property by Jean-François and his small team; from grapes into wine, and have the same Ganevat precision, levity and exquisite texture despite the differing origins of the grapes.
Les Arces is 100% Jura Chardonnay planted on a marl-limestone terroir, fermented and aged in wooden tank for two years. As always natural yeasts only are used, with no filtration and no additions.