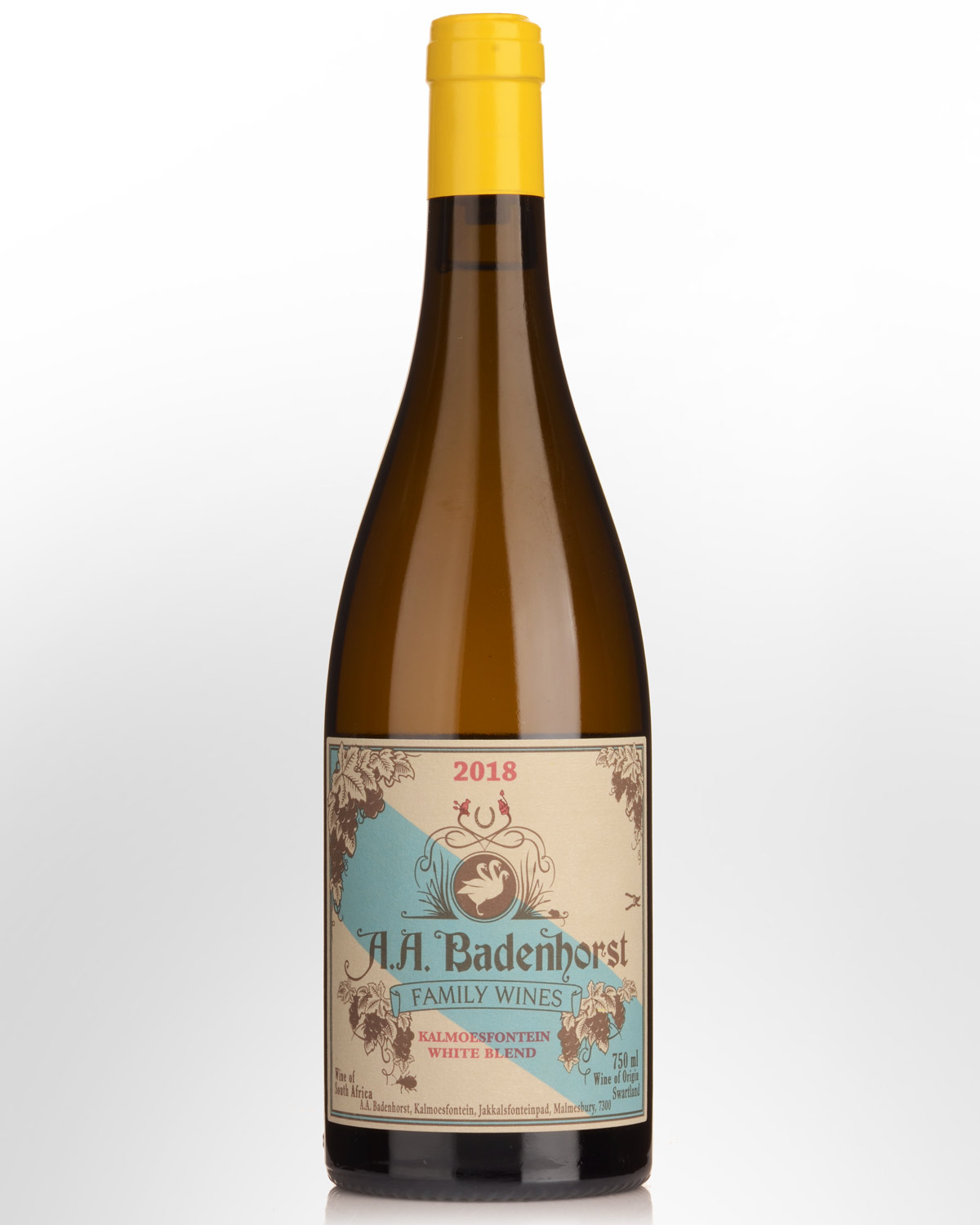 2018 AA Badenhorst Family White
Crafted from old bush vines planted in the 1950's and 1960's which are grown without irrigation on various types of granite soil. The vineyards are planted on varying facing slopes bringing tremendous variety to the fruit. Fruit from other selected sites within the appellation are also purchased to complete the final blends.

Comprised of Chenin Blanc, Roussanne, Marsanne, Grenache Blanc, Viognier, Verdehlo, Grenache Gris, Clairette Blanche, Semillon and Palomino. Whole bunch pressed directly to old casks (1200L foudres and one 3000L foudre) for fermentation and ageing of 15 months. After this the wines are racked and blended in a single concrete tank and left for another 6 to 8 months before bottling. Inspired by the history of the old, long forgotten Cape Blends that were around before the advent of modern winemaking.
Other Reviews....
White blend means an exotic array of varieties, mostly Rhone varieties, but some outsiders in the mix that make for fun and interest, right? Stellar producer from the 'new South Africa'. Importer: Ex Animo
Eccentric floral characters, curious spices, lemon balm, ginger. Scents and flavours in synch, supple and rich to taste with a glazed, glassy texture that then finishes tart and powdery. Big, bolder white, medium weight though, lots of character and intensity. A rollicking ride. Step in! Drink 2021 - 2027.
92 Points
Mike Bennie - The Wine Front (September 2021)