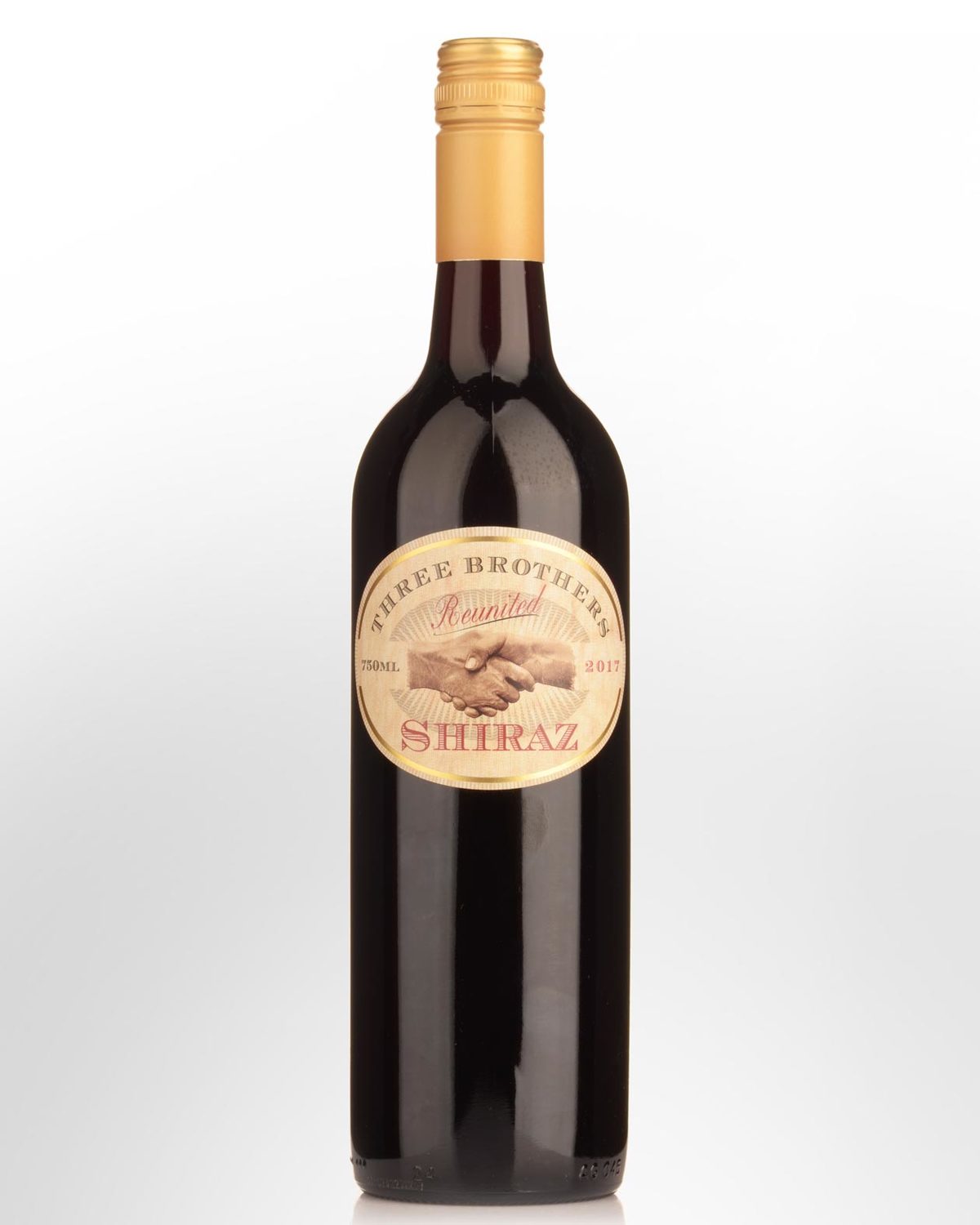 2017 Three Brothers Reunited Shiraz - Last Stocks
South Australia,
AUSTRALIA
Cellar:
Drink now - 3 Years (2020-2023)
It's a rare achievement in this industry for a wine to maintain its price point for more than 15 years without sacrificing quality, even more so when it's priced under $10. But the Three Brothers Reunited Shiraz has done just that. Most new labels (particularly in the sub $20 category) start with a bang and over deliver in the first couple of vintages in an attempt to win new customer's loyalty. However, in follow up releases they often stretch expectations of quality in order to meet increased demand. Gradually the brand fades away as customers are disillusioned with what's become a lesser wine. Three Brothers, on the other hand, has made quality and consistency its number one priority, only gradually increasing production while growing a very loyal customer base that's made this our top selling red for nearly 20 years. Further testimony to this label's commitment to quality was demonstrated by the fact that no wine was produced from the difficult 2011 vintage - the challenging conditions simply didn't offer fruit to meet the label's required standards.
Deeply fruited, sleek and showing plenty of depth, the Three Brothers Reunited Shiraz once again delivers unbeatable value for $10.
Deep black dark red colour with a dark red hue. Nosing offers up spicy plum and aniseed like scents which meld into subtlety smoked vanillin cedar and hints of peppered dried herbs. The palate is where all the heavy lifting is done, leaning more to medium bodied than full bodied, it possesses terrific richness, depth and a plush textural feel. Generous dark plum and liquorice fruits glide effortlessly across the palate underscored by elements of vanillin cedar and dried herbs. Traces of pepper and spice are also evident. Great overall balance with silky tannins guiding the wine into a supple, lengthy finish. Value Plus.
Drink over the next 2-3 years.
Alc. 14%