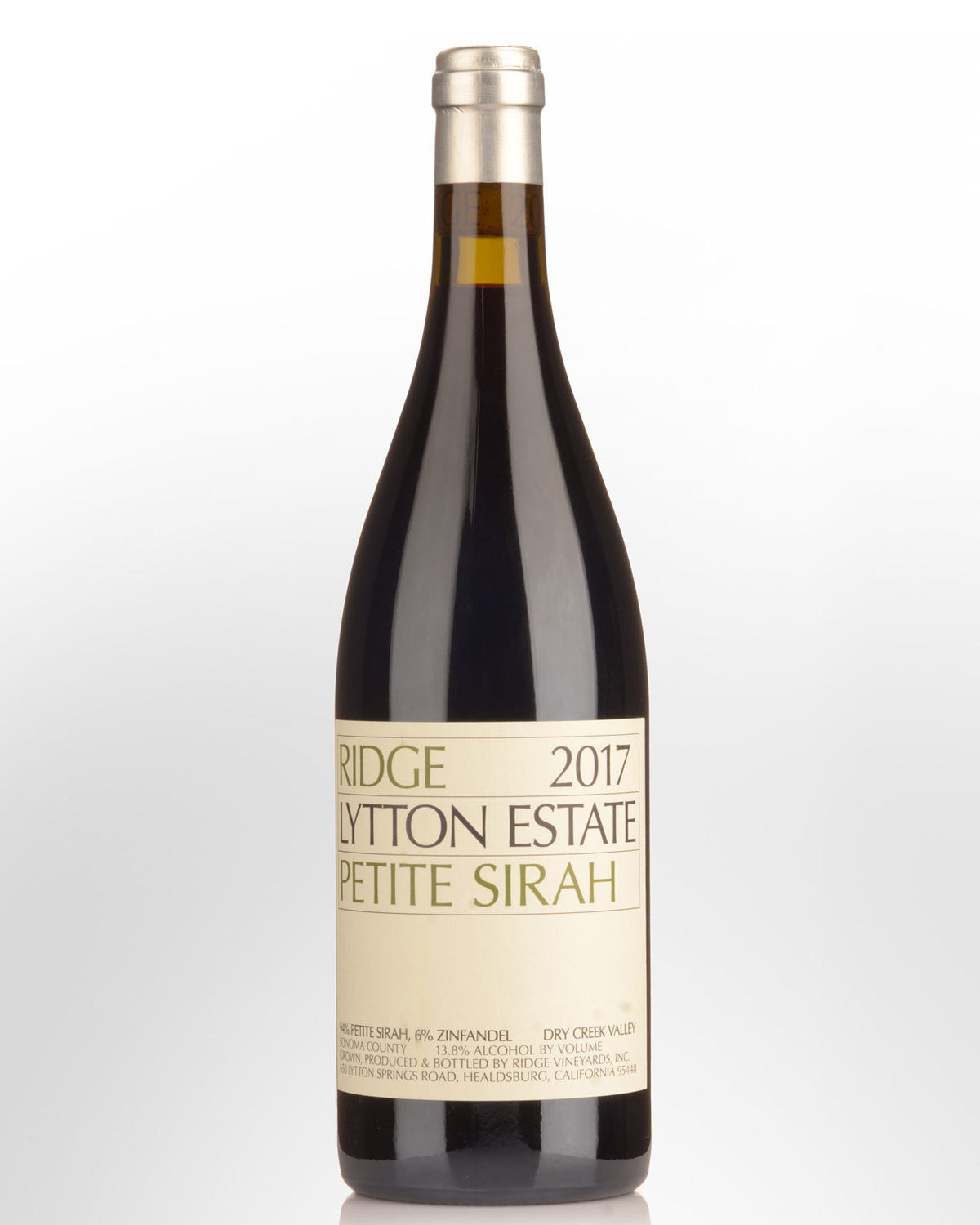 2017 Ridge Vineyards Petit Syrah
California,
UNITED STATES
The oldest Petite Sirah vines on the Lytton Estate were originally planted in 1901 but it wasnt until 1972 that they made their first wine from the property. In 2002 bottling began with portions of the Petite Sirah made as a separate wine for a limited release offering, before that time it had nearly always been included as part of the Lytton Springs Zinfandel. In 2003 another was made for limited release and it wasn't until 2009, nearly 40 years later, that the wine was finally made available for national release!
Now, along with all their other wines, it takes pride of place amongst any American offering and continues to set a high benchmark for quality wine production that all wineries should strive to acheive.
Other Reviews....
Crushed red and purple wildflowers, blueberries, cassis and leaves, all intermingled. This has a superbly juicy array of fresh and succulent dark plums and blackberries and delivers it all in effortlessly attractive mode. 94% petite sirah and 6% zinfandel.
94 points
James Suckling
The 2017 Petite Syrah Lytton Estate is another superb wine from Ridge's Lytton ranch. Inky dark fruit and expressive savory notes infuse this bombastic, heady Petite with tremendous nuance and surprising freshness. The 2017 is very young at this stage, but it clearly has the structure to age. My impression is that it will be even better once some of the baby fat melts away. Even today, though, the 2017 is superb.
93 points
Vinous
The inky colored 2017 Petite Sirah Lytton Estate (94% Petite Sirah and 6% Zinfandel) comes all from the Lytton Estate in the Dry Creek Valley. It has a powerful bouquet of spice plums, blackberries, scorched earth, and chocolate that gives way to a medium to full-bodied, ripe, opulent red with the depth and density to keep for 10-15 years. It has plenty of upfront baby fat, so give it a year or two of bottle age.
92 Points
Jeb Dunnuck