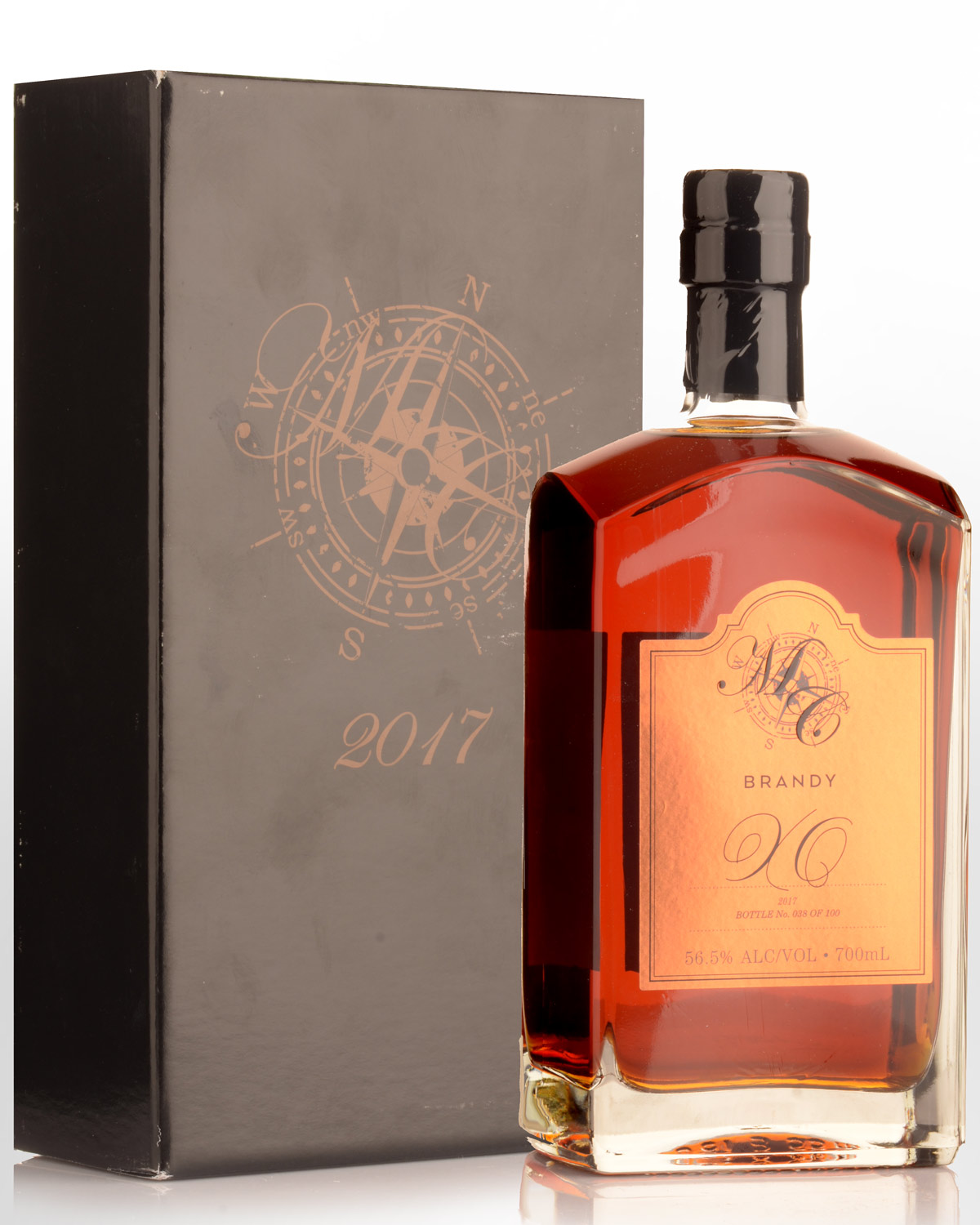 2017 Mount Compass XO Brandy (700ml)
South Australia,
AUSTRALIA
Note: Box has come from a private collection and as such has some minor scuffing/scratches/handling marks.
Formed in 2014 by owners David and Jenny Martin with a view to producing quality craft spirits, production at Mount Compass first occurred in July 2016 with a wheat based Vodka, followed in December by a Gin. David and Jenny were both born in Liverpool, England and moved to Australia in 2009. Jenny is a nurse and David a research chemist. David had been producing home made wines and beers with his father since he was thirteen. Living so close to the wine region of McLaren Vale he wanted to see if his hobby could be turned into a full time business. However, the cost and number of producers was already high but what was noticed was how little spirits consumed in Australia are actually produced here.
Apart from gin, rum, whisky, moonshine and other spirits, Mount Compass offer a limited edition brandy. In fact, just 100 numbered bottles of this annual release are on offer. Aged for 24 years and bottled at natural strength. 56.5% Alc./Vol.