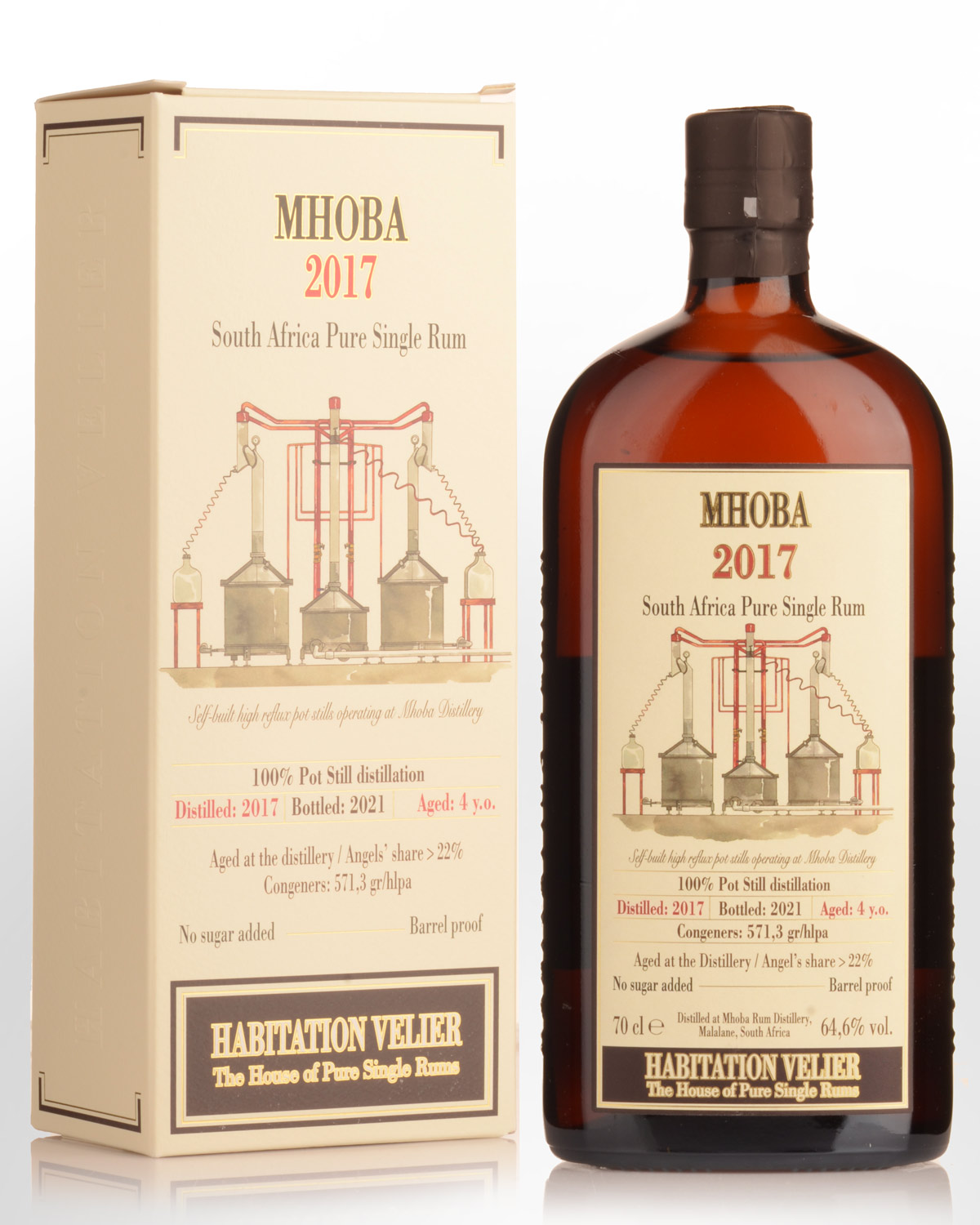 2017 Habitation Velier MHOBA South Africa Pure Single Cask Strength Rum (700ml)
SOUTH AFRICA
Something very unusual for rum lovers here. For those new to the series, the Habitation Velier selections represent the world's only range of Pure Single Rums (think of them as the rum equivalent of single malt whiskies) - in other words, rums from a single distillery, distilled exclusively in pot stills. Every one is a reference point for each distillery's unique pot still. The rums are entirely aged in the tropics, ensuring a natural, accelerated maturation compared to European or 'continental' ageing. The downside is a higher angel's share.
Continueing Velier's vision is this expression from Mhoba in South Africa, the result of a partnership between Luca Gargano and Robert Greaves, the founder of Mhoba. Nestled amongst the rolling hills of the Onderberg district of Mpumalanga, Mhoba harvests the Nkomazi variety of sugar cane from a farm adjacent to the distillery. The cane is hand cut and pressed by an in-house mill. The cane juice (not molasses) is fermented in part by a local baking yeast as well as wild yeasts. Distillation is conducted with a pot still designed by Greaves. The particularity of this still is to favour a maximum reflux in order to develop heavy and particularly aromatic distillates.
Aged for four years in ex-bourbon casks at the distillery in the tropical environment, the share the angels take is over 22%. As usual, Velier have bottled this without reduction, at 64.6% with 246.1 gr/HLPA of esters.