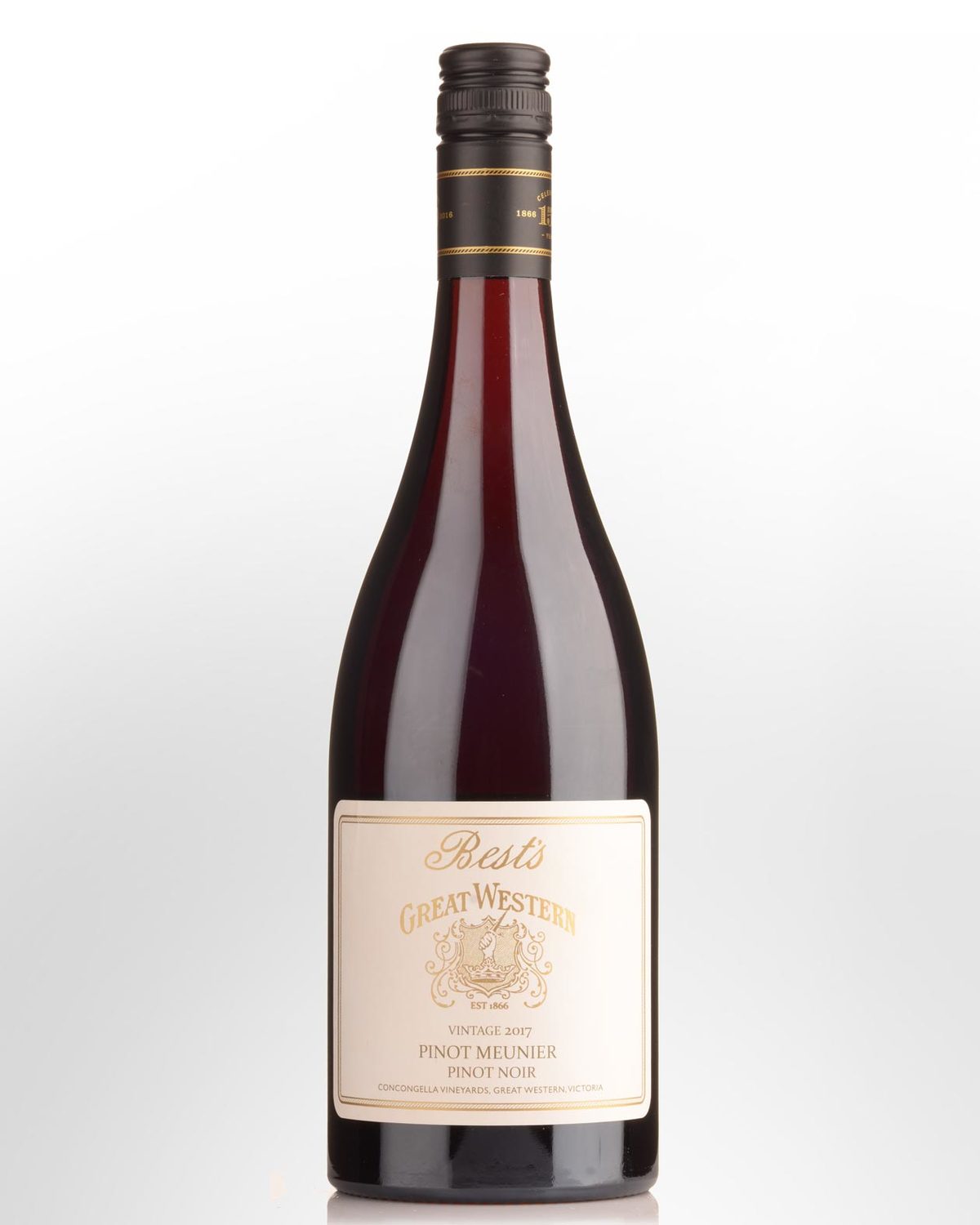 2017 Best's Great Western Pinot Meunier Pinot Noir
Great Western, Victoria,
AUSTRALIA
Cellar:
6 - 8 Years (2024-2026)
This wine comes from Best's young vine plantings of Pinot Meunier which were planted in 1970, a century after their original old vine plantings. It's blended with a small amount of Best's Old Clone Pinot Noir which adds an extra dimension of richness to the wine.
A delightful Pinot with savoury red fruits powering across an elegant, supplely textured palate.
Semi translucent bright dark red core with a light crimson red hue. Fragrant violet and anise top notes overlay ripe dark cherry and strawberry aromatics with some forest floor and subtle spicy cedar ensuing. Light, elegant and supple in the mouth, flavours of lightly spiced ripe red cherries and strawberries power across the palate melding into some delicately smoked cedar, forest floor and traces of fresh herbs. Seamlessly integrated silky smooth tannins and balanced acidity provide the framework. Long savoury aftertaste of ripe red cherries, strawberry, faintly smoked spicy cedar, forest floor and delicate fresh herb infusions.
Cellar 6-8 years.
Alc. 12%