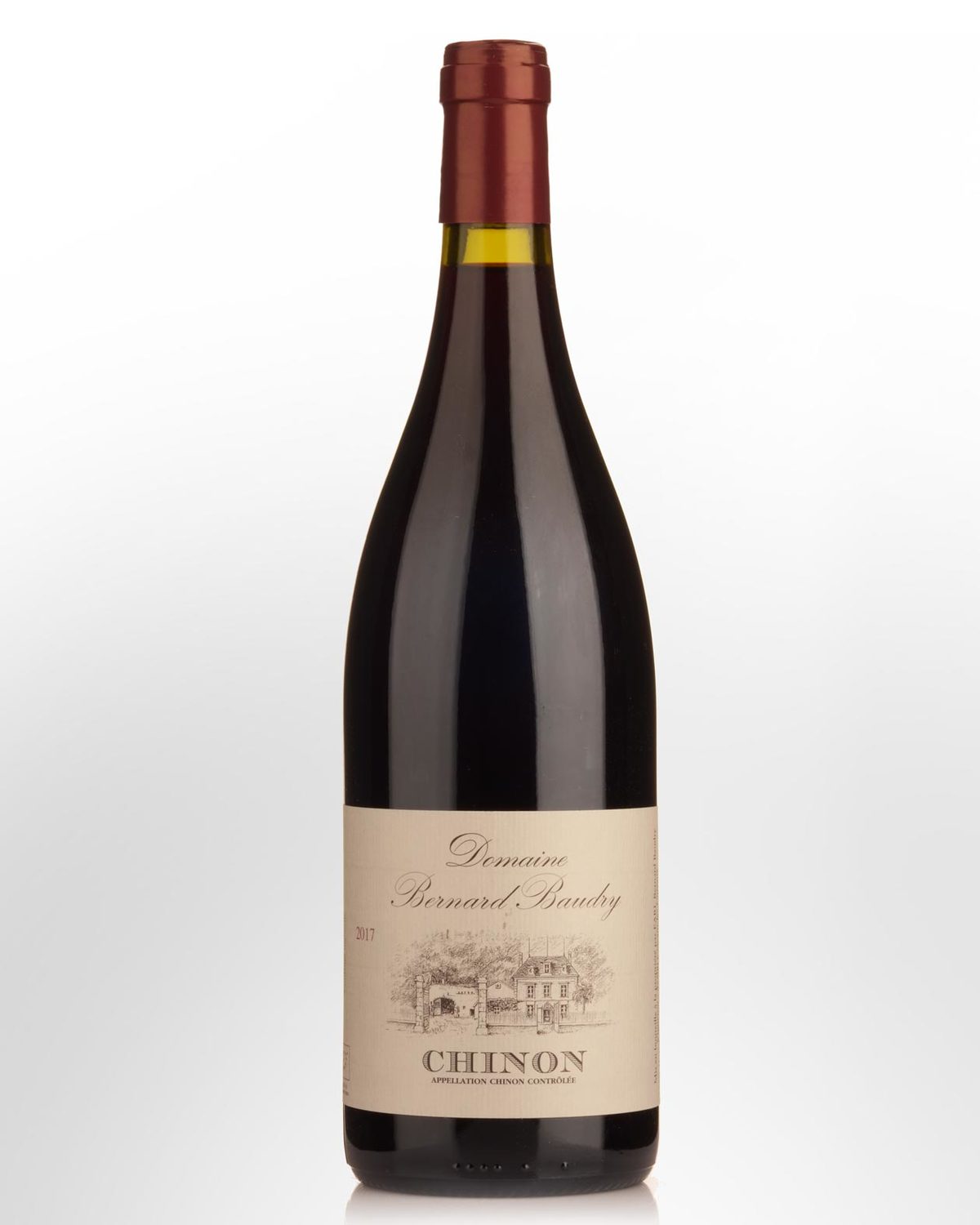 2017 Bernard Baudry Chinon Le Domaine
Chinon, Loire Valley,
FRANCE
Le Domaine hails from Baudry's high-sited vines, which lie on a plateau above Chinon's première côte. The lion's share of the fruit comes from vines with an average age of around 35 years, planted on sandy, limestone-rich soils, while 20-30% is drawn from slightly younger vines on gravelly soils. The principle vineyard here is evocatively named Cimetière aux Chiens, which translates as 'dog cemetery' (probably a reference to the limestone that litters the soil here).
Harvested by hand, this wine was fermented naturally (without inoculation) in traditional cement vats. Aging occurred in both concrete and old casks for 15 months and the wine was bottled unfiltered, two springs after harvest. This is a considerably longer aging than in the past and is really making a difference. Baudry believes this drawn-out élevage brings more minerally limestone character to his wine and now it is much more seductive and approachable.
It has the meaty, earthy, 'animal' nose so typical of top-notch Chinon and a complex, fluid, sappy palate with roasted meat, wet earth, blackberry and menthol characters. It's a wine for the table, ideally with hearty meat dishes. This is not at all a modern, pure, fruit-driven red but rather it harks back to more rustic, complex, sauvage, Rabelaisian Chinons of old. It may not be for everyone, but it is nonetheless the kind of wine that made the region famous.
Other Reviews....
On the nose, you get what some call vegetal noble, the desirable fresh, green herbaceous notes that young Chinon is known for. In the mouth, light-bodied and so savory, with lots of olive and tomato, great texture, stony tannins and notes of graphite, and a peppery, smoky finish. Rustic in all the best ways. Two thousand-seventeen was a classic, if smaller, vintage.
90 points
Jason Wilson - Vinous
A gorgeous red, with tobacco, bay leaf and black pepper notes underscoring the dark cherry and cola flavors. Beautifully integrated tannins join the fresh acidity and create a solid structure that gives this harmony and promises a long life ahead. Delicious now, but should be even better in a few years.
92 points
Aleks Zecevic - Wine Spectator
The nose has a darkness to it, a black cherry intensity dressed with an intense violet perfume. There is a delightful wealth of fruit on the palate though, pure and yet plump with scented cherry fruits. Harmonious and supple, there is nevertheless a dry and grained character to the middle and end of the palate. In the end, though, it is the fresh and perfumed fruits that dominate.
92-94 points
Chris Kissak - The Wine Doctor