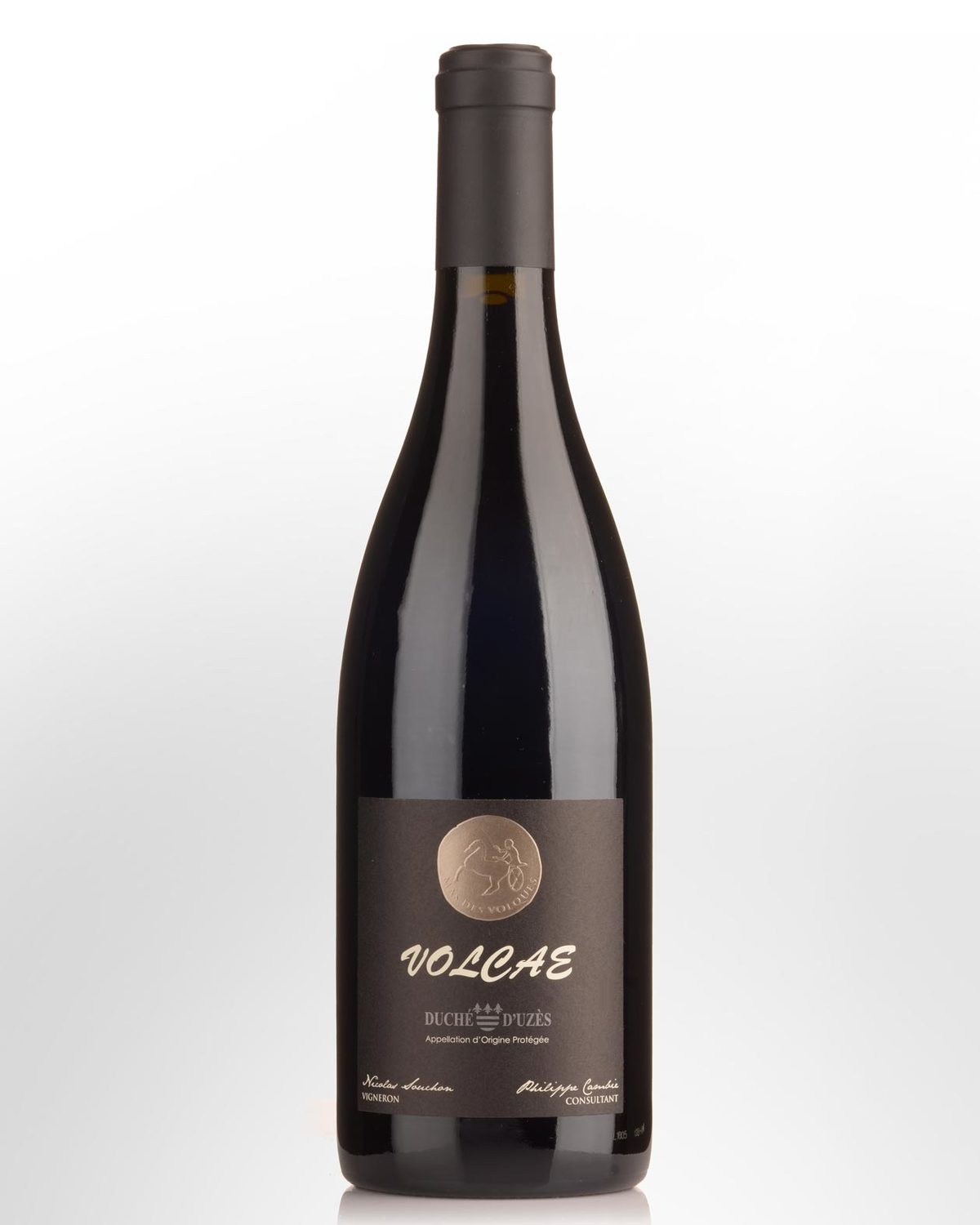 2016 Mas des Volques Volcae
Duche d'Uzes, Rhone Valley,
FRANCE
Cellar:
5 - 6 Years (2023-2024)
Positioned on the border between the Rhône Valley and the Languedoc, and straddling the mountainous climate of the Massif Central and the gentle Mediterranean climate of the Costieres-de-Nîmes, the AOP Duché d'Uzes is not only one of France's newest appellations but historically one of it's most ancient. This rugged region was the birthplace of the Volcae, an ancient Celtic confederation that at one time controlled a vast area stretching from northern Spain to Macedonia.
The Souchon family, who have farmed vineyards in this region for generations sold their fruit to a cooperative outfit for more than 80 years until 2010 when fourth generation Nicolas Souchon (who was also the assistant winemaker at Clos Saint Jean in Chateauneuf du Pape), together with the able assistance of Philippe Cambie decided to produce his own wines. 'Mas des Volques' Estate was created and a new winery built with fruit sourced only from the highest quality, older vineyards.
A beautifully structured Rhone possessing inky like concentration and abundant power.
Dense inky black core with a very deep dark purple black tinged hue. Flowing through the nostrils are pronounced ripe black cherry and liquorice aromatics with hints of black raspberry also chiming in over light scorched earth and spicy pepper notes. Hedonistically rich fruit is backed by ripe chewy tannins, (which give the wine a muscular feel), and the vintages hallmark vibrancy. Decadent black raspberry, liquorice and black cherry flavours completely swamp the palate with an underbelly of light scorched earth and pepper. Despite the wines size, volume in the mouth and opulence there's a resounding feeling of freshness to it and the structure is slightly more compact than recent vintages. Strikingly long finish of black raspberries, liquorice, ripe black cherries, light scorched earth and spicy pepper.
Cellar 5-6 years.
Alc. 15.5%
Other Reviews…
Not yet bottled, the 2016 Duché D'Uzès Volcae is a wine to seek out. Based on 40% Syrah, 35% Grenache and 25% Carignan, mostly destemmed and aged in 15% new French oak (just for the Syrah and Carignan) it offers a seamless, elegant profile that just glides across the palate. Violets, blue fruits, and spring flower notes all emerge from the glass and it has the depth, purity, and balance to keep for 7-8 years, although I see no need to delay gratification.
91-93 points
Jeb Dunnuck